USPS Protests Hashtag Gets Major Support Amid Trump's Mail-In Voting Controversy
Congress has yet to pass the latest stimulus deal and one of the major factors delaying negotiations is President Trump's opposition toward funding the United States Postal Service (USPS).
In the past, Trump revealed he has had reservations about funding the agency because he believes mail-in voting would result in a "fraudulent" election.
On Saturday, Walter Shaub, the former director of the Office of Government Ethics, called for nationwide #USPSProtests to protect the USPS and mail-in voting.
"I'm going to ask you to do something now. It's the hardest thing you've had to do in this dark period: I ask you to believe. Believe we can show up in massive numbers. Now. In this moment. Believe like your country depends on it. Believe and retweet. #USPSprotests #Ibelieve," he tweeted.
By Sunday, the hashtag was trending on Twitter and receiving a ton of support. One Twitter user was outraged at the idea that the USPS could become obsolete.
"The destruction of the postal service in an effort to cheat in this election is also a betrayal of rural America. The USPS is often the only way Americans in rural and remote areas can receive packages. Now is the time to win back rural America! #USPSProtests," the individual wrote.
Another person added, "Make no mistake about it, Donald Trump is trying to steal an election and secure his place among the world's dictators. #USPSProtests."
Meanwhile, one person revealed that they plan to do more than just retweet the trending hashtag.
"We can stop Trump from cheating millions of Americans out of our right to vote by mail. Trump & the Republican Party are sabotaging the Post Office & our democracy. It's because they're losing the election. I'm going to my Post Office to protest today & this week. #USPSProtests," the individual wrote.
The government has yet to confirm whether mail-in voting will be an option for all voters when the 2020 presidential takes place in November.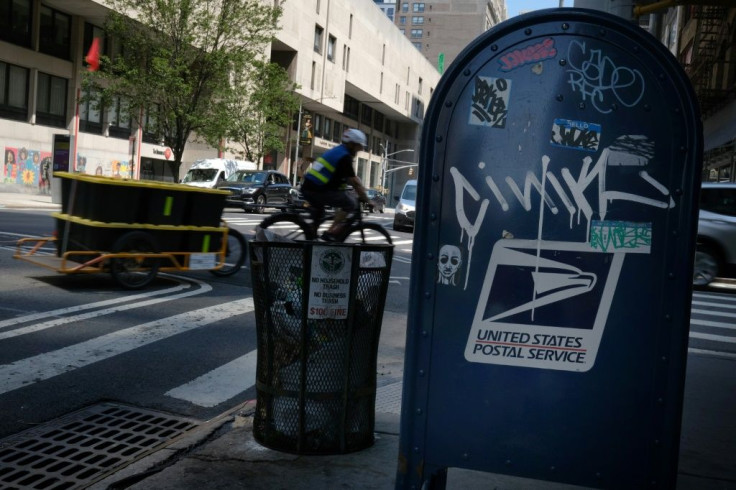 © Copyright IBTimes 2022. All rights reserved.
FOLLOW MORE IBT NEWS ON THE BELOW CHANNELS