USS Kennedy Gets Its First Sailors As Navy Prepares For Delivery Of Newest Carrier
KEY POINTS
Pre-commissioning sailors have started boarding the USS Kennedy
The Kennedy is one of the four Gerald Ford-class carriers
The ship is expected ahead of schedule and under budget
The U.S. Navy is anticipating the delivery of its newest aircraft carrier, the John Fitzgerald Kennedy, otherwise known as CVN-79. The nuclear-powered carrier, which is currently being constructed by Huntington Ingalls in Newport News, Virginia, has been ahead of schedule and under budget.
A report by Defense Connect indicates that U.S. Navy sailors have started the implementation process of taking over their compartments in the ship. The first 60 compartments have been made available to the Navy which takes the ship a step closer to completion. The first compartments will be occupied by the sailors that will operate the reactors providing power to the ship.
This ensures that the teams that are responsible for the reactors can move from training facilities to their actual quarters on board the vessel, allowing them to get used to the day-to-day to life and their real work environments. By doing this, the Navy can ensure that sailors on its newest ship are fully capable of operating the vessel.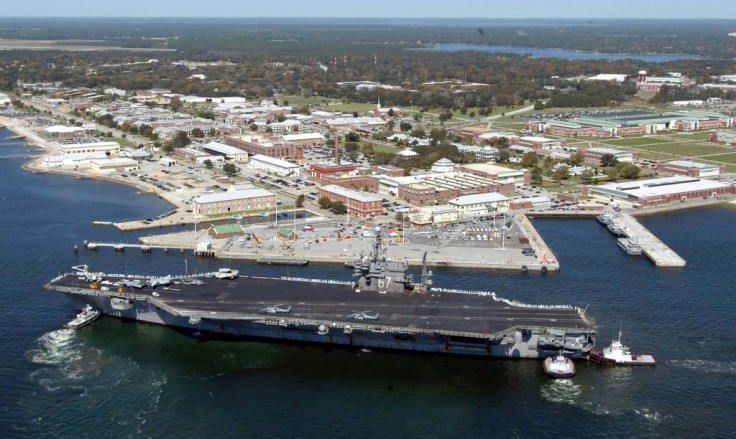 The Kennedy is the second of four Gerald Ford-class carriers that are to be delivered to the Navy. These impressive warships will help project power throughout the world and may even serve to deescalate conflicts, based on their sheer size and dimensions alone. Despite weighing over 100,000 tons, these ships are designed to be cutting edge. The ships are so new, and their technology has been improved so much that very little is even available to the public.

Here is what we do know about the ship: the onboard nuclear reactor will power four shafts, allowing the ship to move through the water at over 30 knots. The new carrier design will be able to house up to 90 combat aircraft. The nuclear reactors will allow the ship to have an unlimited range for up to 25 years. The carrier-class will boast a crew of over 6,500 people.

Recent issues with the USS Truman have led to questions about the seaworthiness of nuclear vessels. While there is very little public information available with the incident on the Truman, it is highly suspected that there was a direct issue within the nuclear system on the carrier though the Navy has refused to comment.
A source close to the situation told the International Business Times that the issue on the Truman was specific to that ship, and there is no expected issue with nuclear-powered aircraft carriers.
© Copyright IBTimes 2022. All rights reserved.
FOLLOW MORE IBT NEWS ON THE BELOW CHANNELS