Utah Man Arrested Over Nearly $4 Million Worth Of Drugs In Car
KEY POINTS
A 30-year-old Utah man was arrested for havning nearly $4 million worth of drugs
He is currently being helod on $300,000 bail
The drugs found with him included subtances with MDMA, meth, coke and THC
Authorities have arrested a man traveling through Arizona with $3.7 million worth of drugs in his car. Thirty-year-old Utah resident Logan Lewis Pederson has been charged with six felony counts, including dangerous drug possession, dangerous drug possession for sale, transportation of dangerous drugs, narcotic drug possession, narcotic drug possession for sale and transportation of narcotic drugs.
ABC News reports that Pederson was involved in a routine traffic stop on Interstate 15, when drug-sniffing dogs helped police find a trove of substances, each of which tested positive for drugs, such as cocaine, THC, methamphetamine and MDMA. The Mohave County Sheriff's Office has estimated the street value of the product to be $3,696,720. Pederson is being held at Mohave County Adult Detention Facility on $300,000 bail, according to court records.
In Pederson's trunk at the time of the arrest were 66 pounds of a liquid substance in jugs that tested positive for methamphetamine, six bricks of a white powdery substance that tested positive for cocaine, 2.2 pounds worth of a substance that tested positive for MDMA and 1,000 packages of candy-infused THC products. He refused to make contact with officers during the stop and was extremely nervous, according to Mohave Sheriff's deputies.
There is no evidence that Pederson was working with anyone else, such as a larger manufacturer or distributor of the drugs, or what he was planning to do with them when he reached his destination. Although he was anxious at the time of his arrest, authorities gave no word on whether he was intoxicated.
There is growing concern that, as the nation has become preoccupied with the opioid epidemic, the proliferation of other drugs, such as meth, coke and benzodiazepines is being overlooked. Methamphetamine use, in particular, has exploded in many parts of the country. The National Institute on Drug Abuse (NIDA) reports that meth deaths reached a 10-year high of over 10,300 in 2017.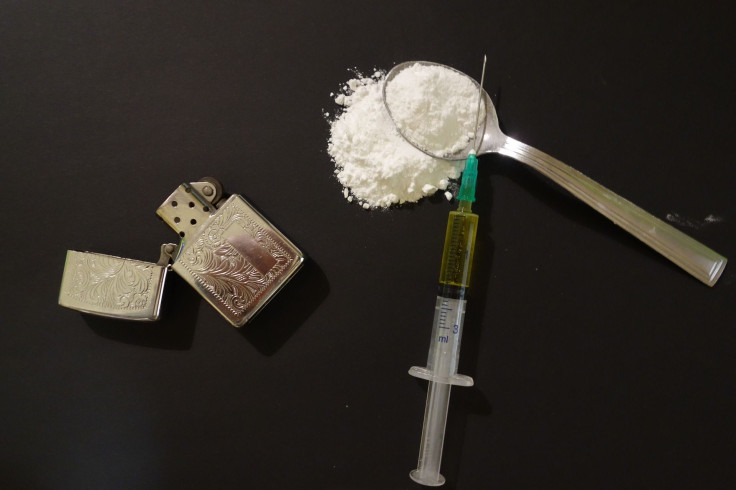 © Copyright IBTimes 2023. All rights reserved.