Utah Polygamy Ban Reversal 'Bad News' For LDS Church: Mormon Scholar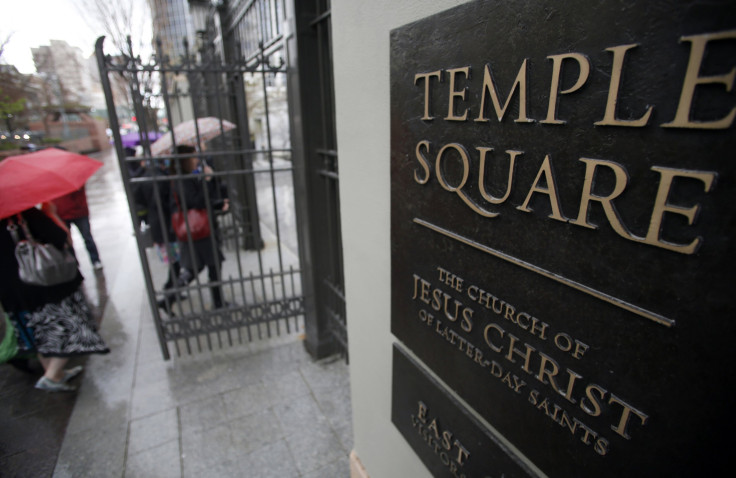 Part of Utah's ban on polygamy was struck down Wednesday after a federal judge ruled that the law violated both the First and Fourteenth amendments.
While the ruling does not allow a Utah resident to legally marry multiple people, an individual may marry one person and live with others they consider to be spouses, the Associated Press reports. The decision was made after the Browns, the polygamous family from the TLC television series "Sister Wives," filed a lawsuit in 2011 that asked federal courts to decriminalize the practice, arguing that "intimate conduct" should not be punished as long as individuals are not breaking other laws such as child abuse, rape and incest. Kody Brown, who has four wives, told the Las Vegas Sun that his family is "Fundamentalist Mormons," a term roundly rejected by the official Mormon church, which strongly opposes polygamy -- despite its well-known polygamist origins.
The Church of Jesus Christ of Latter-day Saints has more than 15 million members worldwide. While polygamy was practiced during the church's beginnings, it has been banned since 1890. But the association of Mormonism and polygamy remains a widespread misconception for those unfamiliar with the church and its teachings. And the latest ruling doesn't help.
"This is bad news for the LDS church and its public image," Christopher Bigelow, a member of the church who co-authored the book "Mormonism for Dummies," told International Business Times. "As polygamy becomes legal, the LDS church will likely come under pressure to accept polygamists back into its membership ranks. With the law on their side, polygamists could ratchet up a 'civil rights' campaign within the church along the same lines as we're currently seeing with the church's gays and feminists."
David Mason, a professor at Rhodes College in Memphis who is Mormon, expects the LDS church will issue a press release reiterating the fact that their followers do not practice polygamy and the church excommunicates those that do. A statement along those lines was made in December when the lawsuit was discussed in the Salt Lake Tribune.
"But such a statement is likely to sustain the ongoing confusion about Mormon polygamy," Mason told IBTimes. "What keeps alive the confusion over polygamy in Utah and as a Mormon practice is, largely, the LDS church's efforts to represent itself as the only Mormonism."
Indeed, media reports on Mormonism usually focus on the mainstream LDS church or fundamentalist groups that practice plural marriage. The Community of Christ, formerly the Reorganized Church of Jesus Christ of Latter Day Saints, is the second-largest church affiliated with Mormonism. The Missouri-based Church has 250,000 members, but it is far less frequently the subject of news coverage.
The LDS church has gone to great lengths to dominate the Mormon narrative and shape the general public's view of what it means to be Mormon. More than 83,000 LDS missionaries are dispersed around the globe in their telltale white shirts, black ties and bicycles. Ad campaigns like "I'm a Mormon" from 2011 that aimed at countering negative stereotypes of the religion, the famous Mormon Tabernacle Choir and even the Broadway hit "Book of Mormon" have helped LDS penetrate mainstream society and shape a somewhat positive view of the church. But reality television shows like "Sister Wives" and "My Five Wives" featuring self-identified Mormons who practice polygamy have diluted this message, Mason said.
Jana Riess, an author who has written extensively on the church, shares a different opinion. She knows some Mormons who enjoy shows like "Sister Wives" and believes the series puts a human face on a practice that many LDS members abhor. While the show probably won't change the church's stance on polygamy, it "has likely softened some individual hearts into viewing polygamists as people," Riess said.
There are roughly 40,000 polygamous marriages in Utah, according to an Agence France-Presse report. "Many [LDS] members see polygamists as a threat to our good name — they're like crazy, uncontrollable relatives who publicly embarrass us," Bigelow said, describing how the Mormon church views its fundamentalist offshoots.
The numbers reflect that. According to a Pew research poll, 86 percent of Mormons think polygamy is morally wrong. A separate Pew poll showed that "polygamy" was the most common negative word associated with the religion.
Bigelow, whose great-great-great-grandfather was a Mormon apostle who had more than 40 wives, thinks the latest ruling may pressure the LDS church to bring polygamy back.
"With the legal prohibition removed, some mainstream members may become more openly tolerant of polygamy, start putting pressure on the church to accept it, or even convert to a polygamous lifestyle themselves," Bigelow said.
The fact that the decision comes after a court's legalization of same-sex marriage in Utah -- a decision that the state is appealing -- may lead the LDS to abandon civil marriages in general.
"I'm sure the church will rather stop performing civil marriages altogether than face increasing legal and social pressure to perform gay or polygamous marriages within its sacred temples," Bigelow said.
Mason sees the future climate in Utah differently. "Now that a certain kind of polygamous living is better insulated against prosecution, perhaps more people will be interested in openly affiliating themselves with Mormon institutions other than the LDS church," he said.
© Copyright IBTimes 2023. All rights reserved.