'Utter BS:' Dem Lawmaker Slams Biden After President Blames Some Afghans For His Fiasco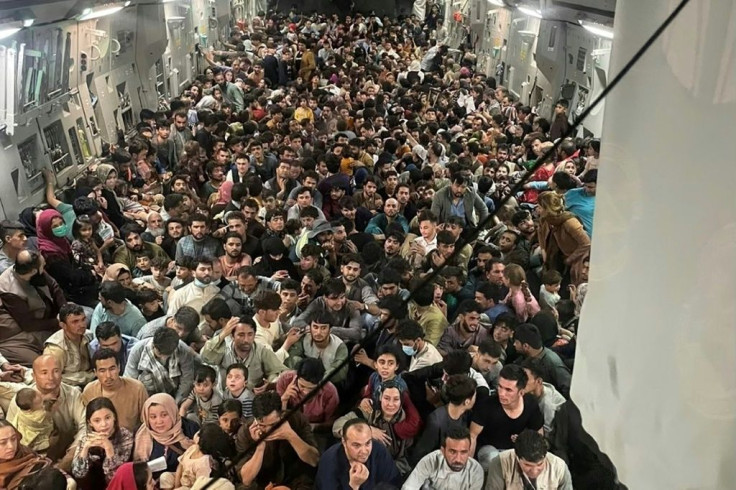 KEY POINTS
Thousands of Americans and other Afghan allies are still stuck in Afghanistan
Biden said Monday that the U.S. will continue working to help evacuate allies and vulnerable Afghans
The Taliban said they will uphold women's rights under Islamic laws
As President Joe Biden faces backlash over a "hasty" withdrawal from Afghanistan, Rep. Seth Moulton, D-Mass., has denied the former's claim that some Afghans weren't evacuated from the country sooner as they didn't want to leave.
Calling Biden's claim "utter BS," Moulton said: "… Don't tell me that Afghans don't want to leave when there's been a backlog of Special Immigrant Visa applications for over a decade."
"Don't tell me they don't want to leave when they're literally clinging to airplanes to try to get out of this country. That was the single part of the president's speech that I not only disagreed with but I thought was just utter BS," he said at a press conference Tuesday, Boston.com reported.
Thousands of Americans and other Afghan allies are still stuck in Afghanistan despite the evacuation of all embassy personnel. Afghanistan's capital Kabul was seized by the Taliban over the weekend, triggering chaos at the airport as thousands of Afghans sought to ride exiting U.S. planes.
Shortly after news of Kabul's fall to the Taliban circulated, Moulton released a statement, revealing how he called on the Biden administration to process evacuations for allies "for months." In his statement, Moulton said paperwork for visa applications should be disregarded for now as what is needed is "immediate evacuation" for not only U.S. citizens but allies as well.
In his speech Monday, Biden said the Afghan government discouraged the U.S. from processing the mass exodus of evacuees due to supposed concerns of a "crisis of confidence," NBC reported.
The president has authorized the enforcement of the Migration and Refugee Assistance Act of 1962, which provides the Secretary of State $500 million for use in assisting refugee and migration processing.
Biden also said that his government will ensure that military and civilian flights continue despite the collapse of the Afghan government. He said the U.S. will take over traffic control to further ensure the evacuation of vulnerable Afghans and allies waiting to leave the country.
Meanwhile, the Taliban, in their first media official news conference in Kabul, pledged Tuesday that they will respect women's rights under Islamic law. The militant group's main spokesman, Zabihullah Muhajid, said women will still "be very active in society but within the framework of Islam," Reuters reported. He added that the group doesn't want "any internal or external enemies."
It is expected that concerned countries would soon begin communicating on how they will approach the situation in Afghanistan as fears of the rise of terrorism led by other militant groups such as Al Qaeda have been on the rise since Biden announced the U.S. pullout of troops from Afghanistan in April.
The U.N. Human Rights Council will have a special session next week to discuss some "serious human rights concerns." Biden will also meet with Group of Seven (G7) leaders in the coming week to talk about aid strategies.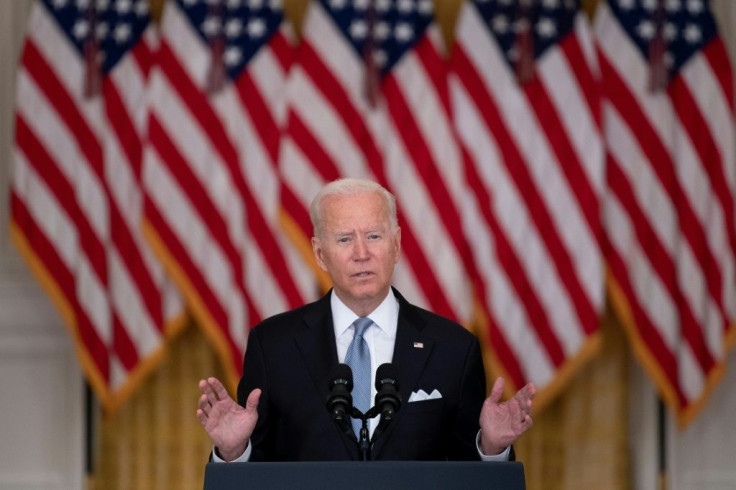 © Copyright IBTimes 2023. All rights reserved.