Valentine's Day 2012: Croatia's Museum of Broken Relationships Expects Holiday Surge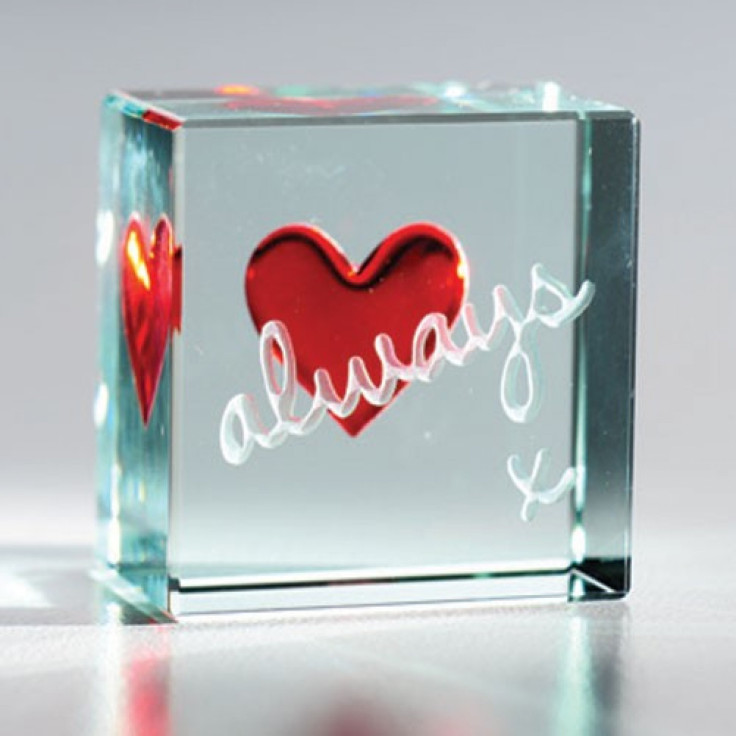 The Museum of Broken Relationships in Zagreb, Croatia, is dedicated to memorializing heartbreak and failed romance--and on Valentine's Day 2012, its staff is expecting a big surge in visitors.
At first glance, the inside of the museum can seem unusual, to say the least. It's crammed full of everyday objects: a garden gnome, a wedding dress, a teddy bear, a wooden axe.
But all these objects have a rich history of romance, and written testimonials of the heartbreak that followed.
That same garden gnome was hurled at a car during a bad breakup. That wedding dress was from a marriage that went sour. The teddy bear was a Valentine's Day gift. And the axe? Used to smash up all the furniture in a once-shared home.
'You'll Remember Me'
The Museum of Broken Relationships is just across from Zagreb's City Hall, where couples can get married any day of the week. The exhibits currently display 100 relics out of roughly 1,000 that have been collected over the years from such far-flung cities as Manila, London and Singapore.
Not all of the objects are ordinary. Visitors can also check out items as diverse and unusual as a leg cast and a pair of fake rubber breasts.
Nor are the testimonials that rest beside them universally mournful or reflective.
I never put them on, a note next to a garter belt reads. The relationship might have lasted longer if I had.
Others are more bitter. The garden gnome, from a woman in Slovenia, was aimed at the car of a husband who was revealed to be arrogant and cruel. It was a long looping, drawing an arc of time, the woman wrote of watching the gnome bounce across the asphalt. That defined the end of love.
And some are simply poignant. Darling, the text by a blue Frisbee begins, should you ever get the ridiculous idea to walk into a cultural institution like a museum for the first time in your life, you'll remember me.
A Love Museum Upside-Down
The objects that are here represent all the stages of a break-up...and how people go through love, Drazen Grubisic, a designer and artist who co-founded the museum in 2010, told the AP.
We might say it's a love museum, just upside down.
That's certainly how the institution began. When Grubisic and filmmaker Olinka Vistica broke up, they couldn't decide what to do with all the memorabilia associated with their relationship. They didn't want to keep it, but they couldn't bear to just get rid of it all.
So they created a museum, instead.
Maybe sometime in your life you will want to remember some of the good parts of the relationship, Grubisic told AP.
Many of the donors in the museum find giving their mementos away therapeutic, whether it's by getting one last word in to an ex-boyfriend or finally saying goodbye to a lost love. And on Valentine's Day, the museum's number of visitors almost doubles.
They can move on, said Grubisic. They also show there's something universal: We all have been broken-hearted at least once.
© Copyright IBTimes 2023. All rights reserved.