Valentine's Day 2021 Date Ideas: Best Video Games To Play With Your Girlfriend
The couple that plays together, stays together.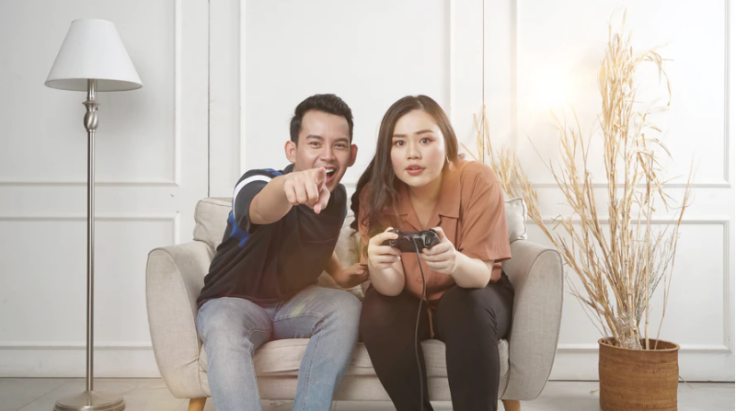 Ah, Valentine's Day, the one holiday where you can (supposedly) shamelessly show your love and affection for your significant other. It's fast approaching at this point, and as per tradition, that means visiting a romantic spot or having a nice dinner at a fancy restaurant.
Unfortunately, we're still in a pandemic, so it's not advisable to do any of those things. Why don't you both throw comfy clothes on, enjoy some snacks, and play video games instead? With so many games that focus on cooperative play (or co-op), gaming can now be a part of your date night… as long as you choose the right titles.
Here, we've listed down some of the best co-op video games that you can enjoy with your SO come the 14th of February.
1. "Pokemon: Let's Go, Pikachu!" and "Pokemon: Let's Go, Evee!"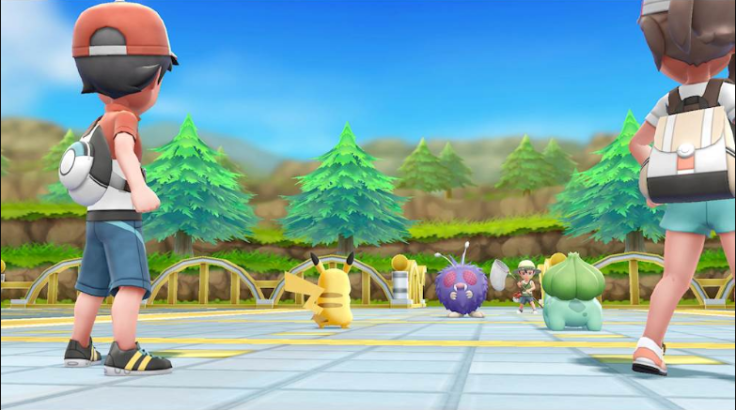 Available on the Nintendo Switch, these titles are incredibly easy to learn and allow for a second person to drop in at any time in order to help. This makes it a good co-op game to play, as you and your partner can act as Pokemon Trainers with a single goal. In fact, it's simple enough that it might even convince your partner to start a game of her own. Additionally, using the Joy-Con's motion controls to throw Pokeballs at the Pokemon is always a delight to do, and the turn-based battles make it a stress-free game.
Be the best Pokemon trainer you and your partner can be *wink wink* by getting a copy from Best Buy here.
2. "Super Mario Party"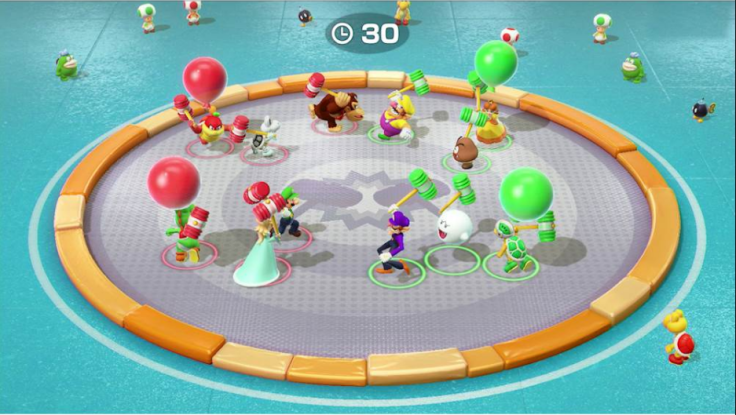 Another great Nintendo Switch game to play with your significant other on Valentine's Day is "Super Mario Party." The franchise itself follows a board game-type of play — a format familiar to anyone.
In "Super Mario Party," you and your girlfriend can spend the night playing various mini-games that either require you to work with or play against each other. And, even if you grow tired of the main board game, there will still be tons of other content to enjoy. The controls are also quite easy to learn, which works well if your partner is new to the console.
Simply put, "Super Mario Party" is a bundle of fun that's best enjoyed with others, and playing it for Valentine's Day is a great date idea. Grab yourself a copy from Best Buy here.
3. "Unravel Two"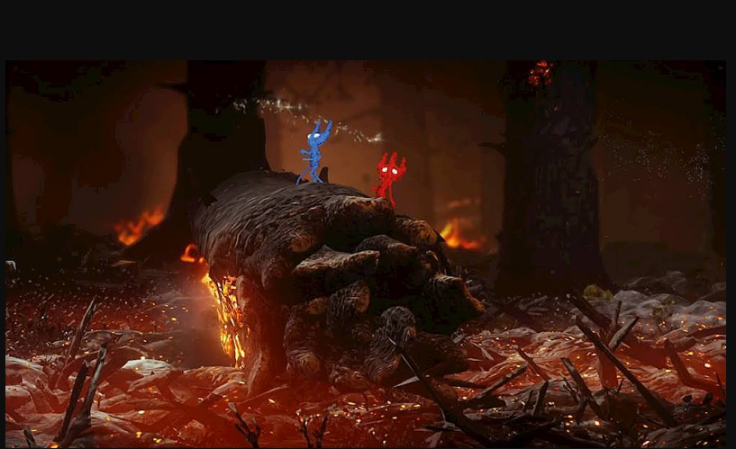 This title features cute characters, beautiful locations, an adorable art-style, and a whole lot of charm. These alone are enough to make any video game fan swoon, but what makes "Unravel Two" a great choice for a Valentine's Day gaming date is that it was built around the idea of working together.
This means that in order to solve all of the puzzles and reach all sorts of locations, both players (i.e., you and your SO) need to be good at teamwork and communication, thereby making it perfect for couples.
Get it from Best Buy here.
4. "Overcooked! 2"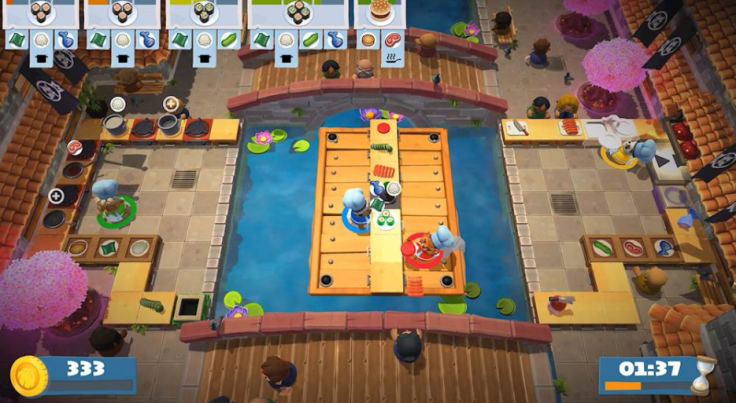 Whether you're a real-life chef or someone who enjoys takeout, it's hard not to enjoy "Overcooked!," especially if you're with your partner.
Playing the game on single-player mode is a fun but difficult experience — but calling your girlfriend over and playing on two-player couch mode is entirely different, as the game forces you to work together in order to create meals from scratch successfully. "Overcooked! 2" demands quick decisions from both players, such as who is going to clean the dishes, chop the vegetables, prepare the fish, plate the orders, and dodge the vehicles while crossing the street — all to deliver a plate of sushi.
It can get frantic and even stressful really quick, but if you and your partner understand that it's all just a game, then you're guaranteed to have tons of fun working (or dying) together, or even just plain out annoying the customers. Sounds like a great date if you ask us!
Give it a go by copping the game from Best Buy here.
5. "A Way Out"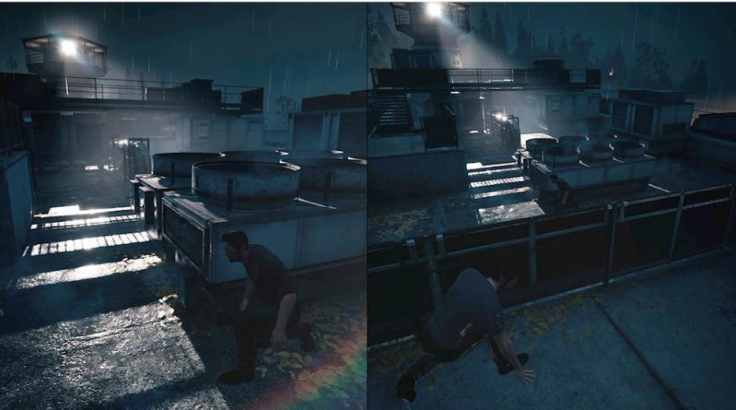 If you and your SO are up for a more intense gaming experience, then check this little gem out.
Developed by EA studios, "A Way Out" is a narrative-driven title that will have you and your partner controlling two inmates who are attempting a prison break. It's no easy task, as the game presents a variety of puzzling situations, from shimmying up a ledge to solving puzzles on your own in split-screen mode. The game also keeps players guessing what comes next, making the experience pretty much like watching a movie — but one where you can control the outcome. Better grab the popcorn!
Grab your copy from Best Buy here.
6. "Stardew Valley"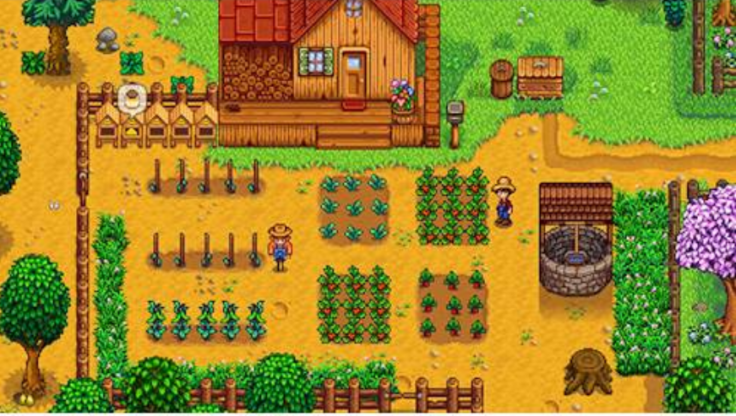 When you're done solving puzzles, cooking dinner frantically, and making prison breaks, get a blanket, relax on the couch, and run a cute little farm on "Stardew Valley."
A life simulator set in a small village, there's no competitive factor in this title, as its core gameplay loops around planting, exploring, mining, shopping, and of course, romancing. With the recent update that finally provided a split-screen co-op capability, you can work together with your SO to build your own (pixelated) dream farm, where you can enjoy a simple life. It's definitely addictive, making working from sun up to sun down (in-game time, of course) a sure delight.
Get the game from Best Buy here.