Valentine's Day Gifts For Her: Over 20 Unique Ideas For All The Women In Your Life
There are less than two weeks left until Valentine's Day 2022. For those that have not yet sought out the perfect holiday gift for their loved ones, don't fret! Below are 23 unique ideas every woman in your life is sure to love.
Sustainable Roses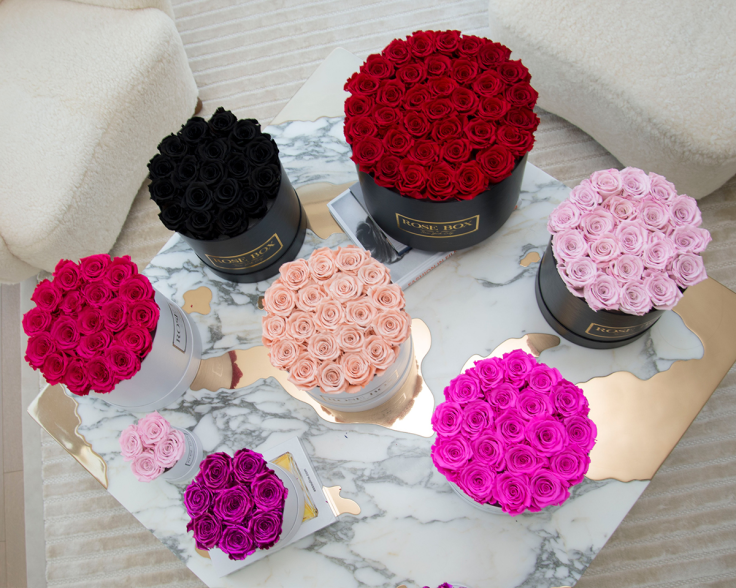 Forgo the usual bouquet of flowers for a more elegant gift. Rose Box NYC offers preserved, fresh roses in beautiful displays that smell decadent and stay fresh for an entire year without assistance. The site's Valentine's Day collection (prices start at $79) contains an array of long-lasting rose pieces to choose from. We recommend the Custom Small Box ($179), which comes with up to 10 roses, allows the sender to choose the box color (pink, white, black, or gray) and primary rose color. Custom text can be added for an additional $30.
Headache Reliever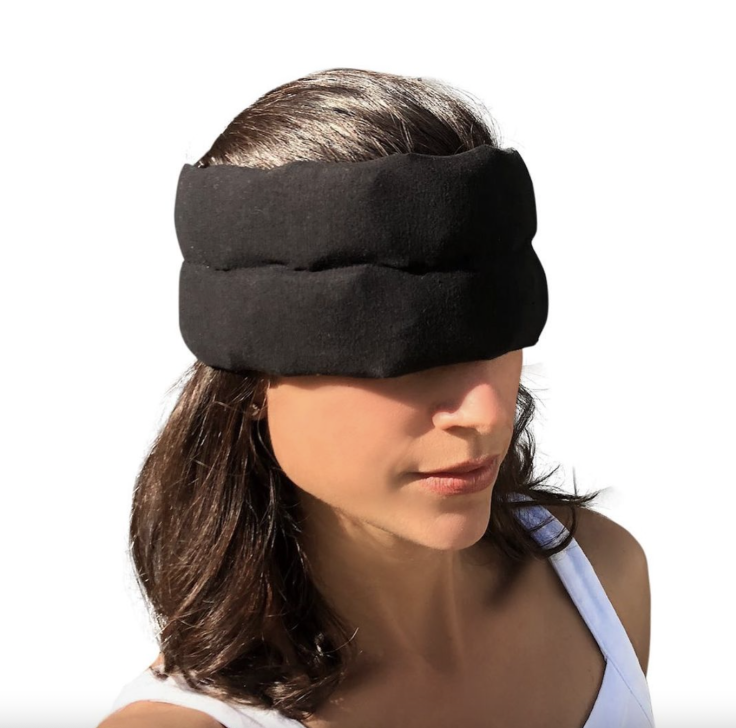 Help make her bad days better with the Headache Hat. This reusable, wearable ice pack is designed to help those who suffer from migraines by providing cooling relief at the pain points. It can also be worn to help aid other parts so the body, such as the neck or shoulders. The standard size, available in black, retails for $39.99.
Wine Aficionado Toolkit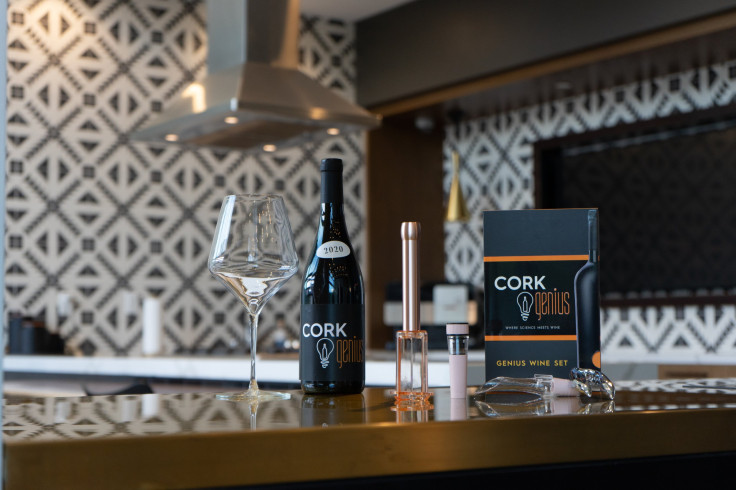 A wine connoisseur will deeply appreciate the Air Jet Essentials Wine Set from Cork Genius. Available in black, slate, and rose gold, this set provides everything a wine drinker needs to enjoy a glass of their favorite beverage. It comes equipped with a genius wine opener and quick foil cutter to open, a classic aerator to help pour in style, and a vacuum stopper for safe storage. This set retails for $29.95.
Baby Must-Haves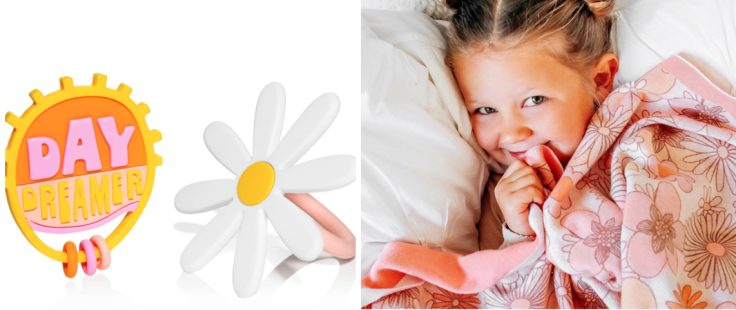 If you are looking to get a flowery gift for a little Valentine, look no further than Lucy Darling, which offers an array of beautiful floral-centric products. We recommend the Flower Child Baby Teether Toy, which comes with two soft 100% non-toxic and food-grade silicone pieces for $25.99. The Little Dreamer Baby Blanket in Flower Child ($93.99) is also a win thanks to its super soft organic cotton and unique 60s-inspired print.
Guilt-Free Sweets
Miski says it makes "healthy taste good" and they're not wrong. If you're looking to give a healthier sweet treat to your Valentine, consider dark chocolate-covered fruit from this brand. Available with Pineapple ($8.79), Blueberries ($9.79), and more, the brand's delectable snacks are vegan, non-GMO, and 100% organic.
Haircare Luxury
Add a little luxury to her daily routine with Silky Tots Hair Towel Wraps. These ultra-absorbent microfibre wraps are decadently soft and help hair dry faster and frizz-free. An included elastic loop ensures the towel stays in place as needed. A two-pack, available in pink and purple or blue and white, sell for $29.
Stand-Out Storage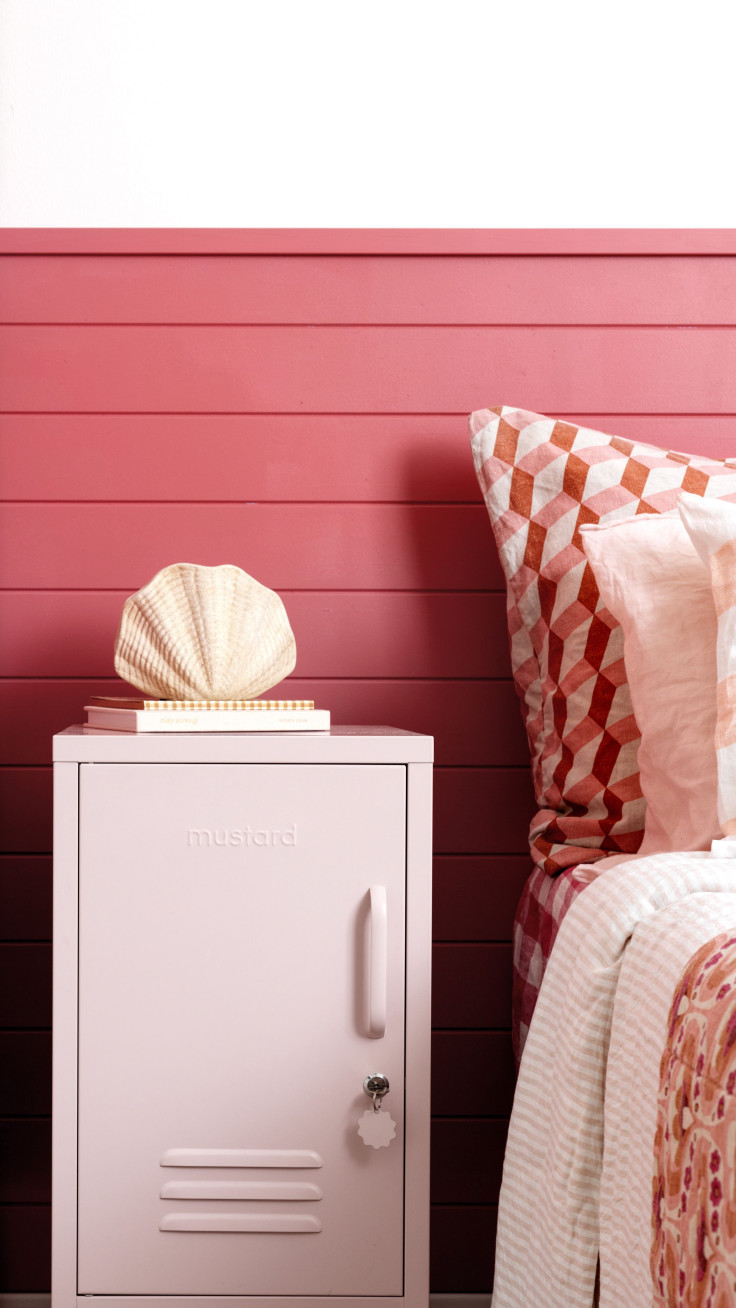 Bring a big pop of color to her space with The Shorty Storage Locker from Mustard. Thanks to the brand's bright colors, including the Valentine's-friendly shades berry, blush, lilac, and classic white, wherever she needs to use the Shorty for storage, it is sure to bring a bit of happiness. Pieces retail for $169.
Mask Fog Relief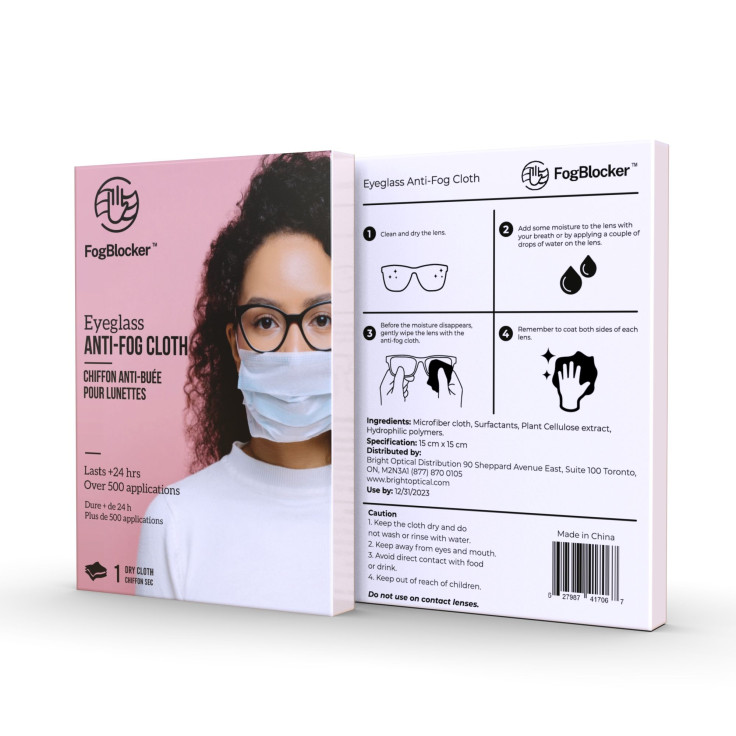 With face masks being a part of most people's continued everyday ensemble, glasses-wearers are continually battling with an unwanted visitor: glass fog. FogBlocker has come up with a series of products designed to combat this issue. A box of Eyeglasses Anti-Fog Wet Wipes ($14.46) comes with 20 single-use, fast-drying wipes designed to clean lenses and prevent fog for up to 24 hours. The products are safe on all types of lenses and coatings. Also available is the FogBlocker Dry Cloth ($15.26), a dry microfiber cloth that can be used on any lenses up to 500 times for up to 24 hours of protection.
New Mom Sleep Support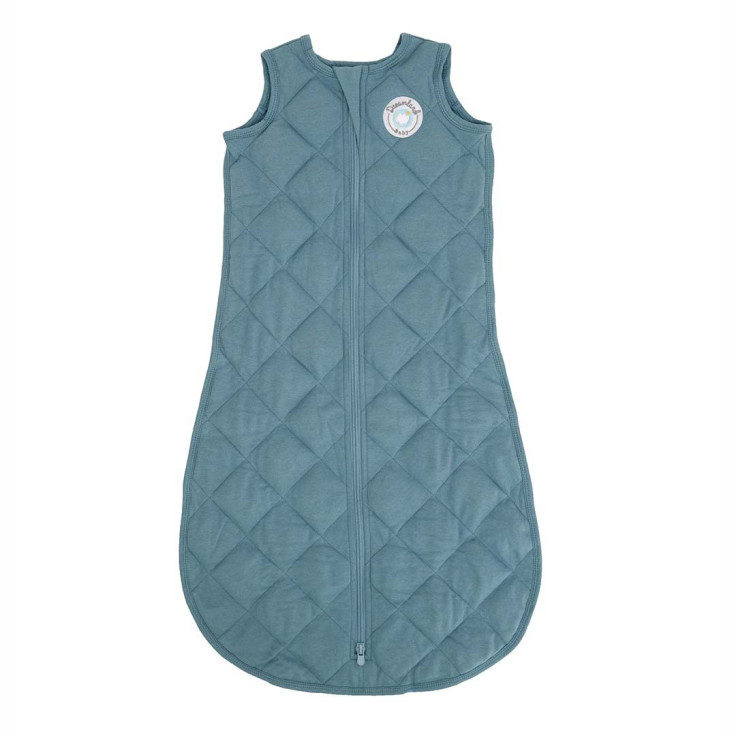 New moms will appreciate some much-needed rest and relaxation with the help of Dreamland Baby's Dream Weighted Sleep Sack ($85). Available for newborns up to ages 36 months, the sack is designed to help little ones fall asleep quickly and stay asleep longer thanks to the calming technology of the weight distribution throughout the product.
Beautiful Convenience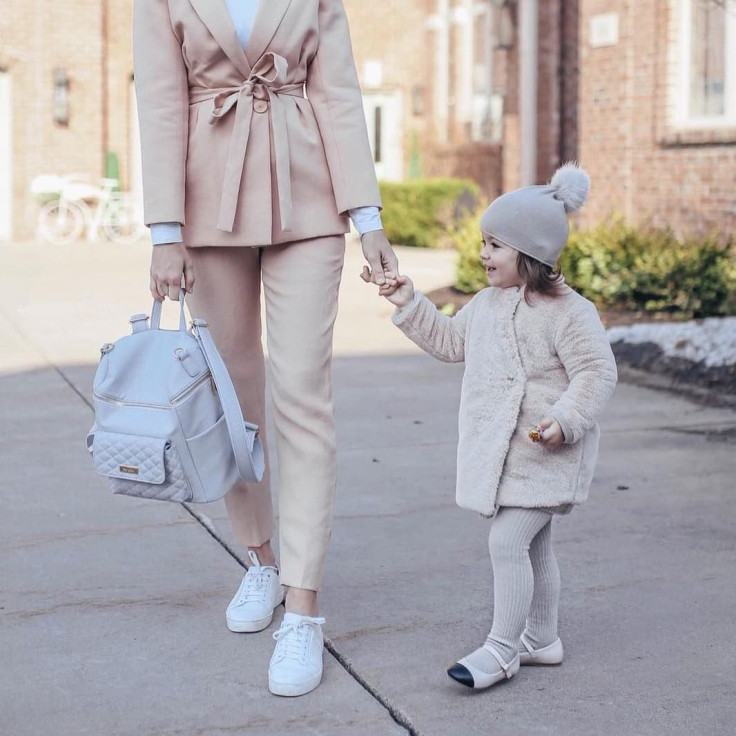 Parents on the go will enjoy the functional and stylish nature of Luli Bebé's classic Monaco Diaper Bag ($169). Available in several stunning colors, including the majestic pearl white, this luxury bag comes complete with nine storage sections. Its silky interior is easy to clean and stain-resistant. It also offers numerous carrying options, including a backpack and over-the-shoulder design.
The Supermom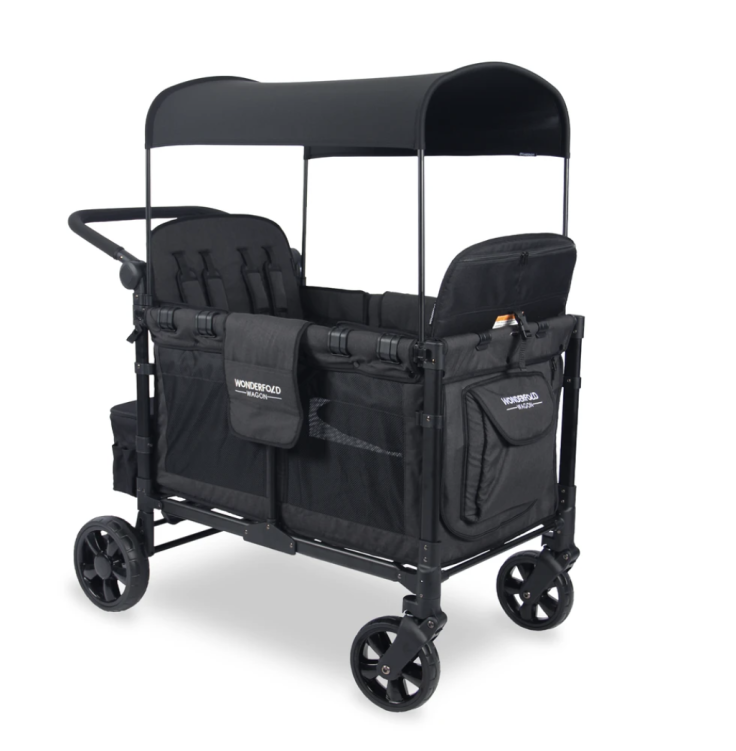 Moms of multiples will enjoy the quality and convenience of the W4 Elite Quad Stroller Wagon from Wonderfold ($699). This wonder product provides all the benefits of a stroller and a wagon in one with the ability to host up to four pint-sized passengers in its deep, face-to-face seating carriage. Additional features include a front zipper door for easy access, a UV-protection canopy, and easy-to-operate five-point harnesses. A total of 300 pounds can be supported by this product.
Winter Warmth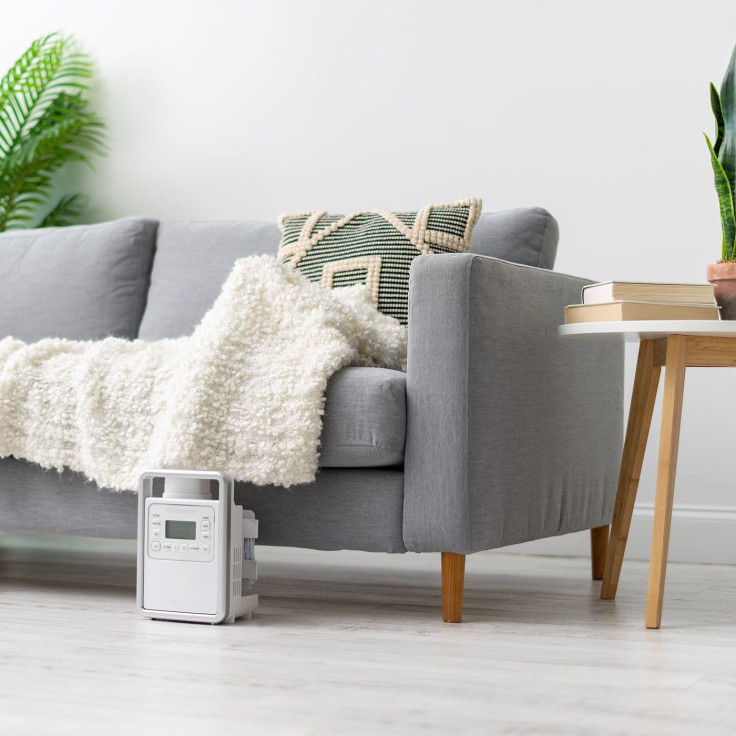 The woman who is always cold will enjoy some much-needed heat from Iris USA Inc.'s High-Powered Bed Warmer ($189.99). This product allows the user to preset heat settings controls and also comes with an expandable hose to allow for widespread coverage. (An added bonus: It acts as a shoe dryer with an added attachment!)
Big Kid Wheels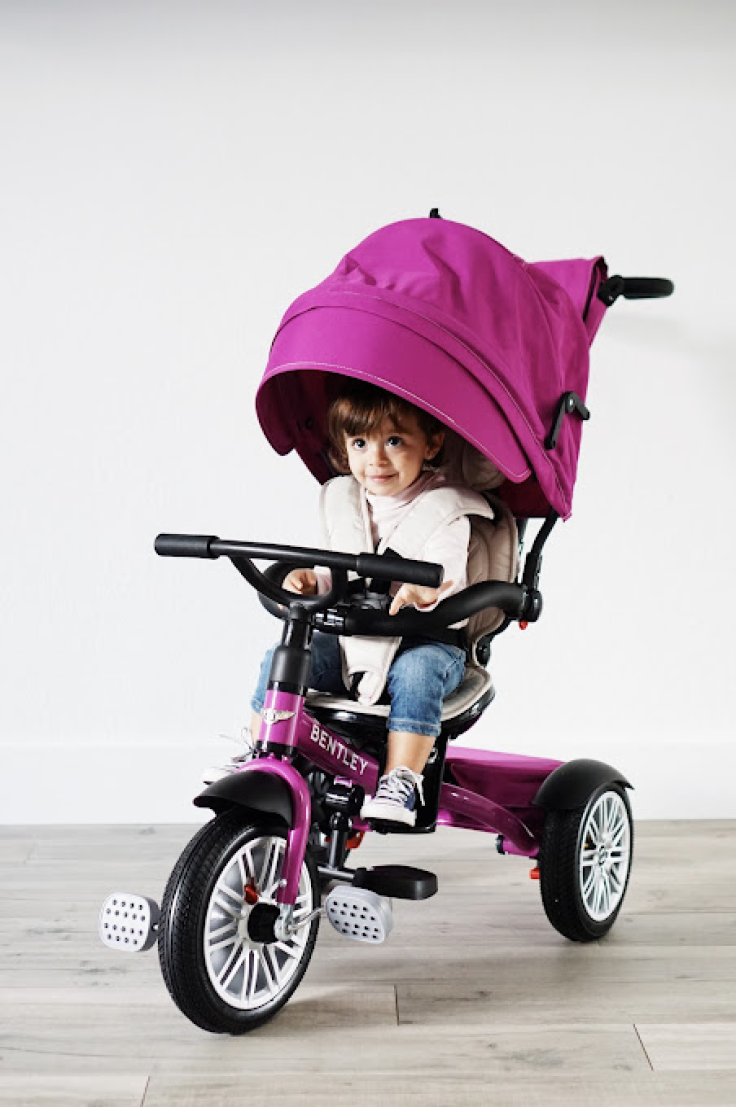 Kids can look forward to the warmer weather ahead this Valentine's Day with a gifted Bentley Trike. This 6-in-1 Convertible Stroller Trike, which was created in collaboration with the Bentley Motor Company, works for ages 6 months to 5 years and transforms from a parent-facing stroller all the way to a kid-friendly tricycle. Its cross-stitched seats, UV-blocking canopy, Continental GT-replica wheels make for a luxurious ride. Available in a series of colors, this product retails for $499.
Fun For All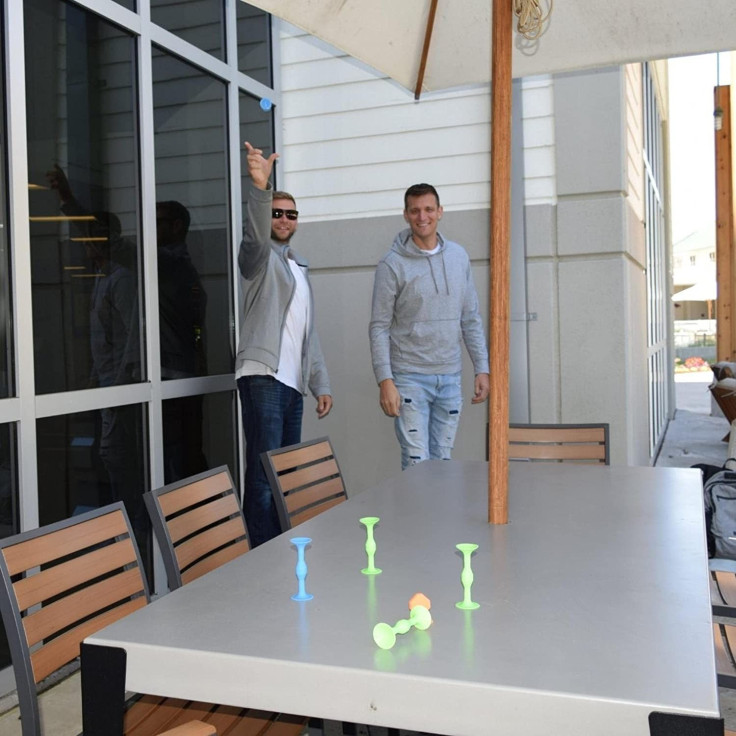 Those looking for a gift everyone in the family can enjoy should check out Popdarts. This versatile dart game, created during COVID-19 quarantine by a pair of Pennsylvania brothers, uses colorful and durable suction cups for reusable play. This product is dishwasher friendly and is made for both indoors and outdoors and for all ages. The Original Popdarts Game Set and Carrying Bag sell for $26.99. Learn how to play the game here.
Beauty In A Frame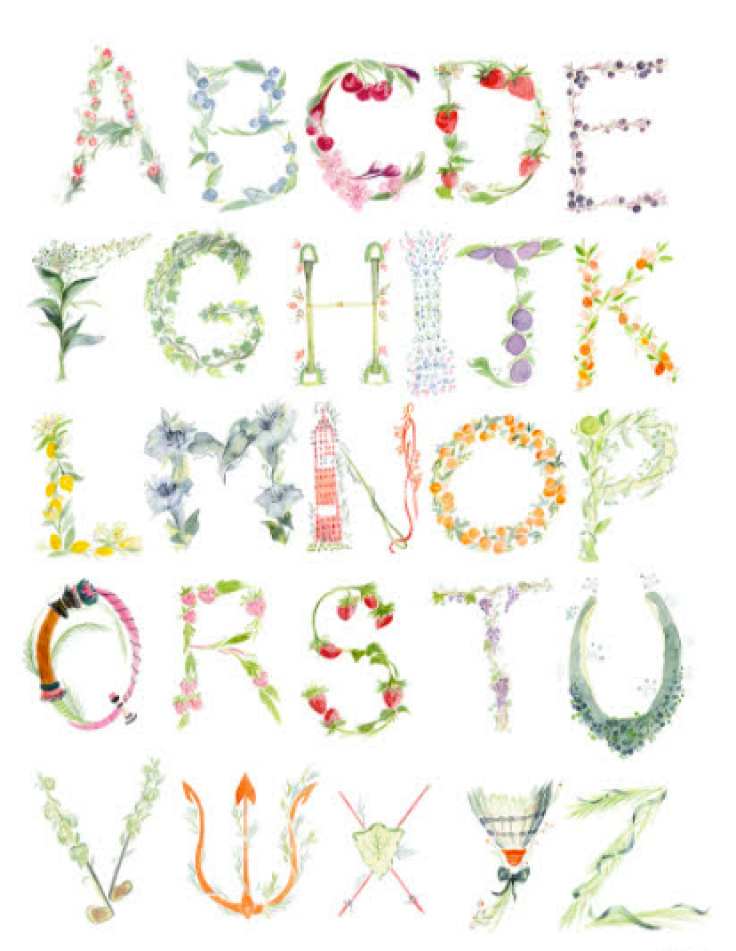 Art lovers will enjoy a custom watercolor print from Mollygrams artist Molly B. Pascal. Little Valentine's can be gifted an artsy alphabet picture, such as the "all things floral and fabulous" Garden Party Alphabet print (from $95). More personalized gifts include monogrammed name prints with various state-inspired designs (from $175).
Ice-Cool Skincare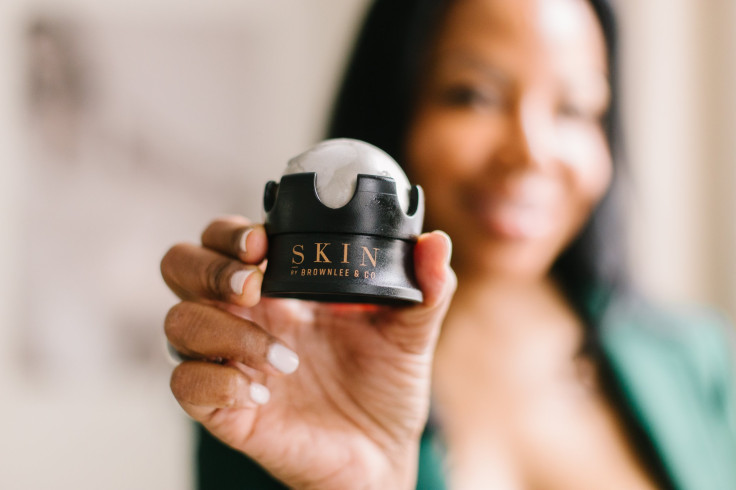 Ice rollers are currently all the rage when it comes to skincare. Skin By Brownlee & Co. provides the perfect addition to the market with the Cryotherapy Ball. This $25 facial ball is made of stainless steel, which helps cool down inflamed skin. The insulating gel inside the ball keeps the temperature longer without getting too cold. This product is mess-free and is friendly for all skin types.
Heatless Curls In Bed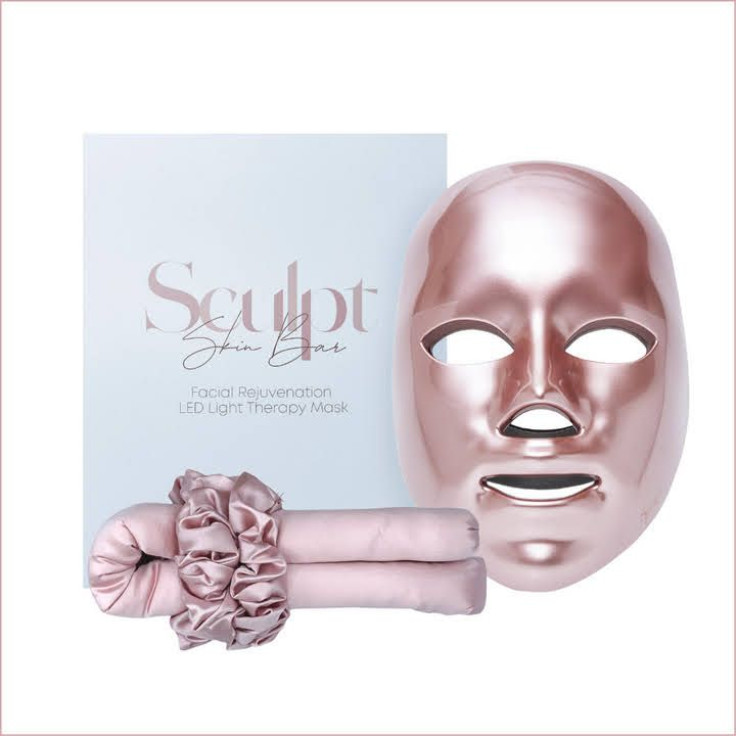 Every woman dreams of having salon-fresh hair every day. Sculpt Skin Bar has now made that a possibility with its Silk-Rose Heatless Curler ($45), which provides bouncy runway-ready curls with one simple tool. The 100% Pure Mulberry Silk curler works best when left on 90% dry hair overnight. It works its magic in a matter of hours, creating curls while also reducing frizz.
New Streaming Device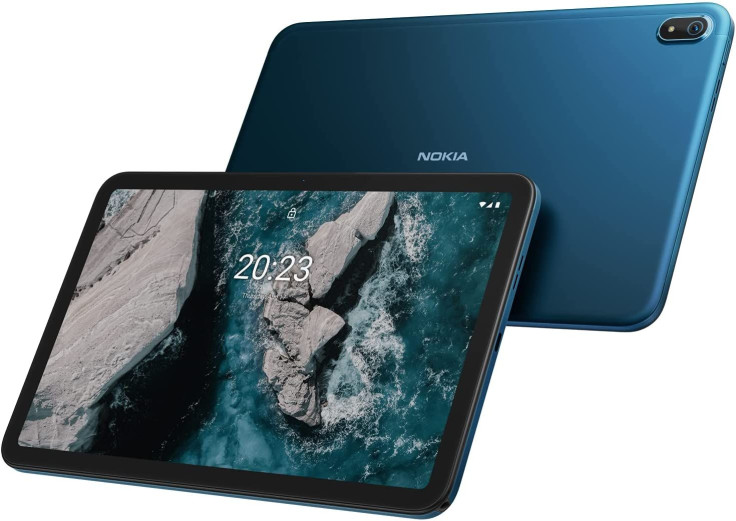 Get the techy in your life a new gadget to play with this Valentine's Day. Nokia's stunning deep ocean-colored T20 tablet ($249.99) is designed with work and play in mind. Offering 4 GB RAM, 64 GB internal storage, a 2K screen, a noticeably enhanced audio system, dual microphones, and an all-day battery, it's surely an upgrade.
Walking On A Cloud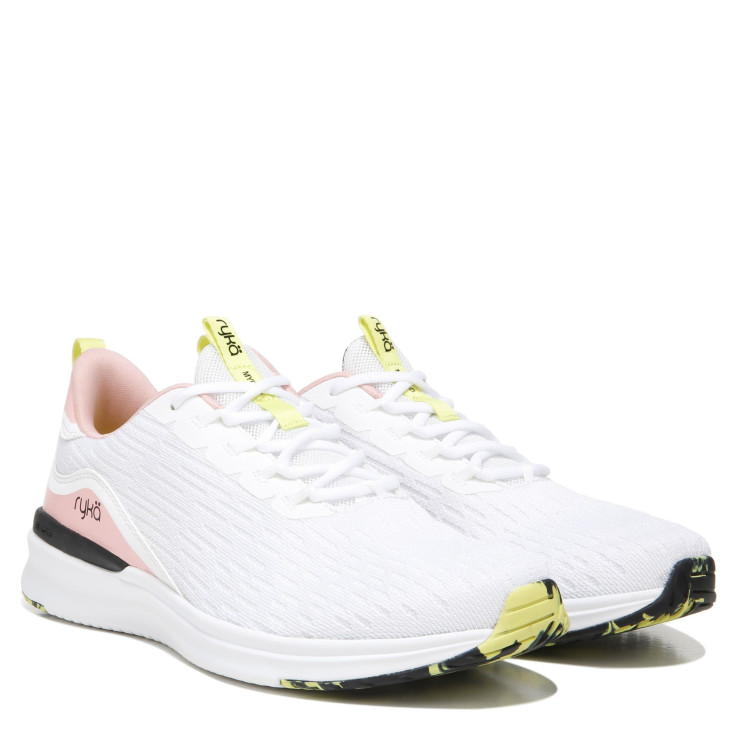 Start the new year on the right foot. The Myriad Walking Shoe from Ryka will have her falling in love with its extra supportive sole, arch, and heel support, not to mention its RE-ZORB cushioning. Available in traditional colors like brilliant white and black as well as the trendy mauve, each pair retails for $89.99.
Cozy Greenery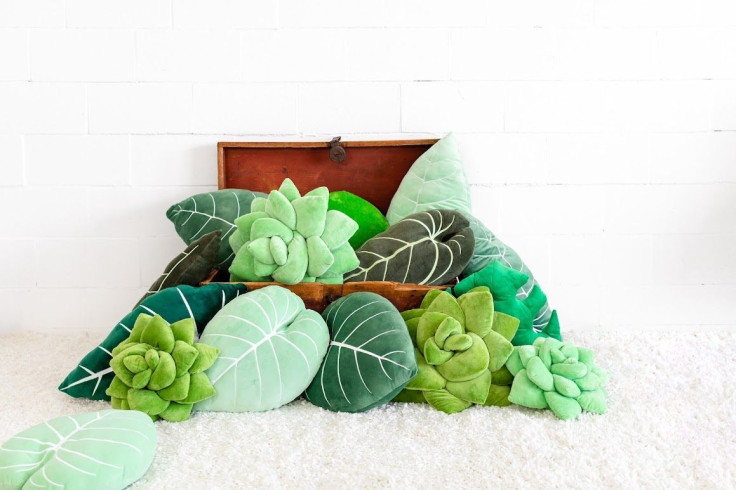 Spark joy for the plant lover in your life and give her some huggable greenery from Green Philosophy Co. From variations that include the Lil' Pop Succulent Plush Pillow in olive green ($45) to the jungle green Monstera Deliciosa Leaf Pillow ($35) and the moody green Philodendron Gloriosum Plush Pillow ($39), there's a design for every plant mom.
A Cleaner Space​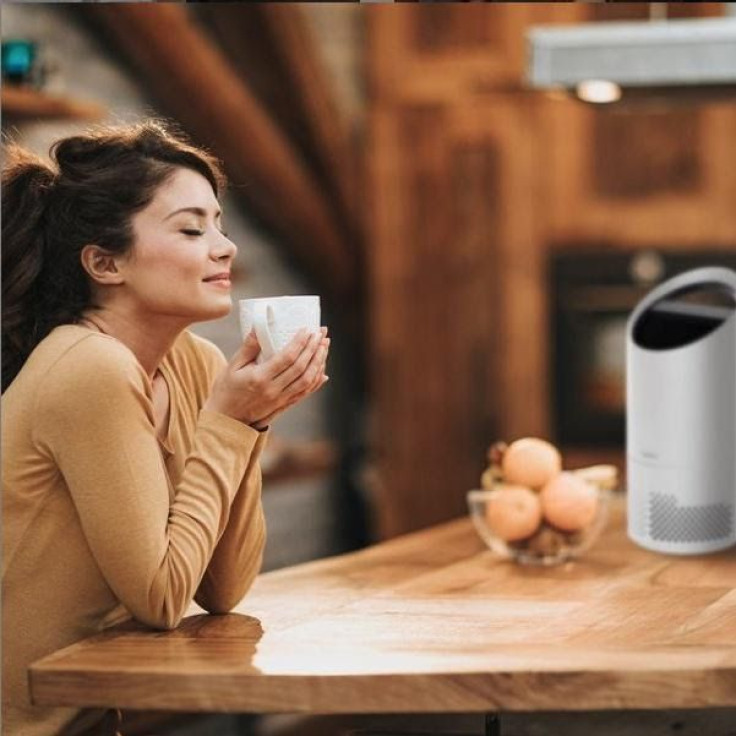 Help her clean up her space with an Air Purifier from TruSens. The small Z-1000 design ($99) is ideal for a room up to 443 square feet. With the touch of a button, the device improves air quality and kills off germs and bacteria with its two airflow streams and 360-degree DuPont HEPA filter with UV-C light. This quiet machinery can also be enhanced to help out pet owners or allergy sufferers from specialized filters for $49.
A Moment Of Sunshine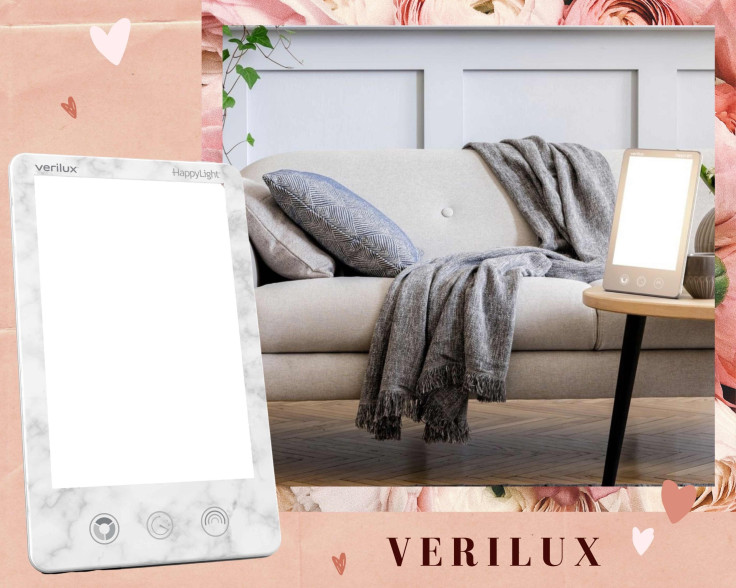 If your recipient isn't a fan of the winter season, put some much-needed brightness in their life with the HappyLight Luxe light therapy lamp ($69.99). This product from Verilux is a full-spectrum, UV-free lamp that comes equipped with adjustable color settings and four brightness levels. A timer makes it easy to countdown your therapy session, which can range from five minutes to one hour. This item is available in white marble, white, and champagne gold.
A Relaxing Way To Unwind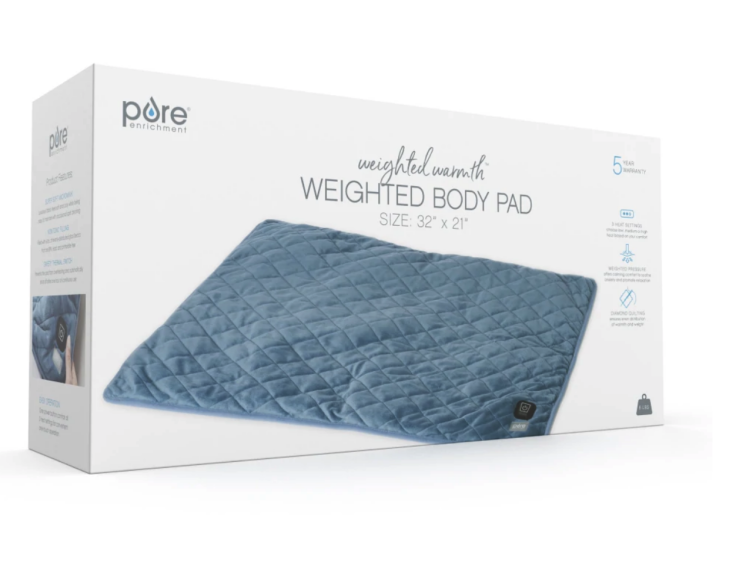 When you combine a heating pad with a weighted blanket you get the extraordinary product that is Pure Enchrichment's WeightedWarmth Weighted Body Pad With Heat ($54.99). Providing temporary heat relief to the lap, back, chest, or shoulder area, this soft quilted device helps reduce stress and encourage relaxation with its 6-pound weight. Users can apply three heat settings that range from 90-105 degrees Fahrenheit.
© Copyright IBTimes 2022. All rights reserved.
FOLLOW MORE IBT NEWS ON THE BELOW CHANNELS