'Valheim' Mistlands Update Now Live; Here's How To Play It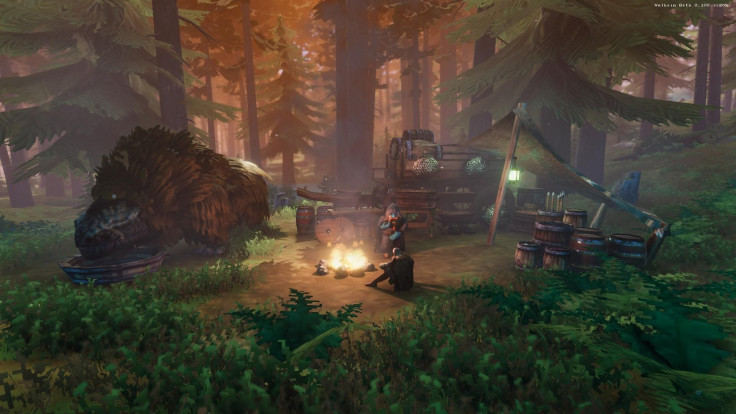 KEY POINTS
The Mistlands update adds a new biome with tons of new items
Players must opt-in to the public test server to play this update
This version of the Mistlands is still buggy and unstable
After over a year since its release in early access, "Valheim's" much-awaited Mistlands update is now live, albeit in an early test phase. Still, it's brought some much-needed content to the 2021 viral survival sensation.
The Mistlands offers more than just a new biome. There is a ton of new content in the form of weapons, enemies, items and more. Although it may still be in its fledgling form, the update has already proven to be an interesting and very welcome addition to the game.
How to Play the Mistlands Update
The new biome and everything tied to it are currently locked behind the "Valheim" Public Test realm, which is essentially a build of the game where experimental patches are released for players to try out.
To access the Mistlands, players will need to do the following:
Login to Steam
Right-click on "Valheim"
Select "Properties"
Go to the "Beta" tab
Enter "yesimadebackups" as a beta code in the text box on the screen
Once accepted, click on the drop-down box above the text box and select the "public-test" option. Doing so will make Steam download the Mistlands update for "Valheim."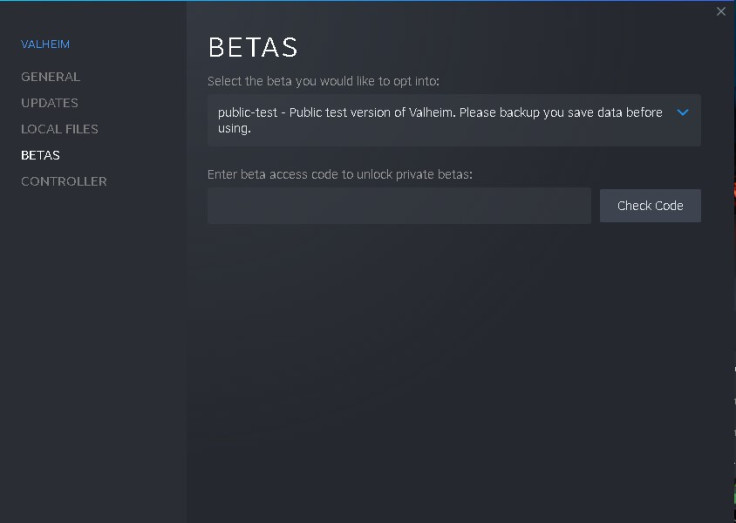 Boot the game and make sure that the version number on the lower-right portion of the screen says "0.212.6" or higher. All game worlds should now have the updated Mistlands biome except for ones already fully explored.
Players who want to take a peek at the new biome can do the following:
Go to "Valheim's" properties on Steam
Input "-console" into the Launch Options box under the General tab
Load into any world
Press F5, type "devcommands" and follow up with "exploremap"
This will reveal the entire map. Hover the mouse cursor on landmasses until a Mistlands biome is found.
What's New?
The Mistlands is an entirely new kind of area in "Valheim" covered in a thick fog. Navigating this area is tremendously dangerous—the combination of uneven terrain, low visibility and gigantic bugs that crawl around the surface can make for a horrible time.
However, the update does add solutions for this, such as the fog-clearing Wisplights, new weapons and armor and even an entire spellcasting system.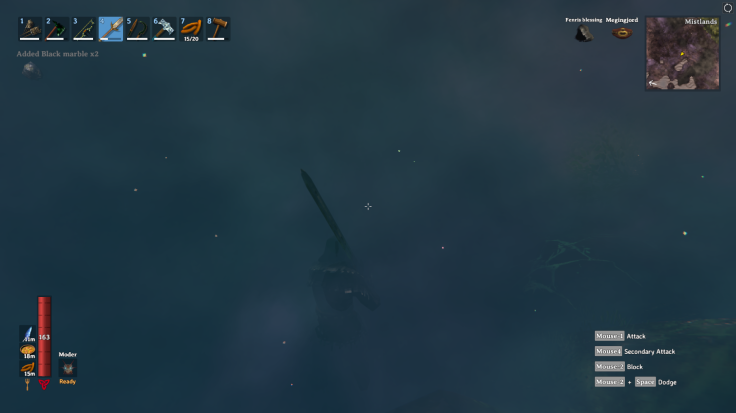 © Copyright IBTimes 2022. All rights reserved.
FOLLOW MORE IBT NEWS ON THE BELOW CHANNELS