Valuable lessons every young start-up founder needs to learn
Being able to launch their own business is every aspiring entrepreneur's dream come true, but the road is paved with multiple challenges start-up founders need to face. Raising enough capital, building a strong management team, and developing products that can compete with the ever changing market represent just the tip of the iceberg when it comes to building a successful startup.
Jimmy John Liautaud, founder of Jimmy John's, a successful gourmet sandwich restaurant chain, has been in the business for over 35 successful years and knows a thing or two about what it takes to be an entrepreneur. He started his journey back in 1983 with a small restaurant in Charleston, Illinois. Jimmy John's now has over 2,800 locations all over the United States.
In an interview for Kellogg School of Management at Northwestern University, the former Jimmy John's owner shared his success story and some pieces of advice for young entrepreneurs looking to make it big in the industry. We took his valuable lessons, added two of our own, and put together this guide to help entrepreneurs overcome the many challenges they may face.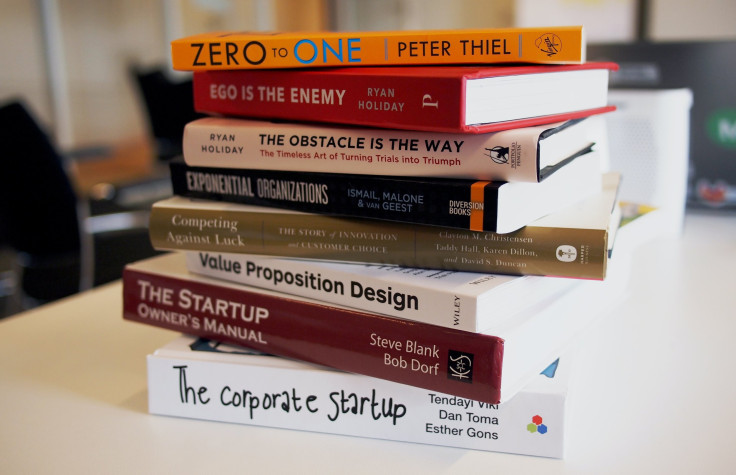 Develop trust in yourself and those around you
Without trust, says Liautaud, you can't possibly succeed. To grow a strong business, you need to first learn to trust your capabilities and decisions. It is perfectly normal to look at those more experienced for advice, but ultimately, it is your company and you are the one in control of the strings. If your instincts are strong, learn to trust them, even if it may mean going against the popular opinion. Ultimately, it is your business at stake and you are the one who needs to make key decisions.
Besides trusting yourself, you also need to trust your team. They are the ones you will be relying on the most, so make sure they are people you can put your faith in. But for this, you will need to build a strong management team that is carefully picked. You can't do everything on your own, but if you surround yourself with people that complete you and make you stronger, you are one step closer to success.
Work hard for your team's success
They say what defines a successful person is never having to work for others, but that may not be entirely right. When you are a business owner, you work for every employee you have. The success of your company is very much related to their individual success as well. If your sales team, for example, is made up of competent and driven individuals, successful people of their own, then they will ensure the success of your business.
But for your team to be successful, you need to invest in them and work for them as well. Make sure your employees are always well-trained, up to date with the news in the industry, and determined to always learn more. I'm not talking about your management team, but about each and every employee working there.
Avoid going into debt
It may sound almost impossible, but Liautaud always had a zero-debt philosophy that he says gave him a huge competitive advantage, and it's easy to see why. When your competitors are still struggling to pay off their loans, you will already start making profits. There are better ways to raise funds than going to the bank. You could pitch your idea to investors, hold a fundraising event, or use your savings.
A zero-debt philosophy can sometimes be hard to maintain, but if you need to take out a loan, make sure it is as small as possible and rethink your strategy so that you can get it paid as fast as you can. This way, you will be able to focus on building your company without worrying about creditors or banks.
Play where you can win
Knowing when to take risks is an important part of being a successful entrepreneur and playing where you can win does not mean you can't take risks. It means that, more often than not, you should go for things you are certain you can complete. It may involve thinking outside the box from time to time, but knowing how to turn the odds in your favor will bring great rewards.
Playing where you can win means knowing how to pick your battles in a smart way and use your resources right. Know your skills very well and learn how you can use them to win the game. As this article from the Harvard Business Review states, sometimes those strengths need to be used in more unconventional ways. But to do so, you need to elevate each and every one of them.
Pitch your company, not your product
If you need to pitch your idea to investors, make sure you know exactly what they are looking for. Venture capitalists often say they are surprised company founders don't yet know what they are looking for when reviewing an idea. Oftentimes aspiring entrepreneurs end up giving just a product presentation.
Investors are less interested in your product and more interested in how your company is going to evolve in the future. Products change over time, but a team with a strong potential remains timeless. This is what investors want to see; a fresh and young, but strong and capable team that can adapt to a volatile market.
Show, don't tell
Instead of talking big, you should aim to act big. Every day, investors review many companies that claim to be the next big thing in an industry, but most of them fail to meet demands. Don't prematurely claim the success of your company, no matter how much you believe in it, because the blow is going to be ten times stronger if you fail. Instead, work to prove the success of your business, and others will start talking about it. Show proof of what you can be, instead of going on and on about what you aspire to become.