'Vampire Diaries' Final Season: 6 Characters Who Should Return To Mystic Falls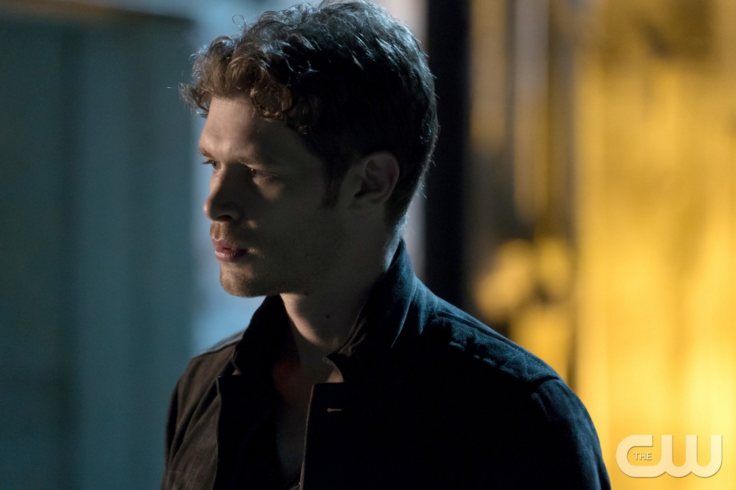 The end is near for "The Vampire Diaries," but the show hasn't been staked in the heart yet. The Salvatores will say goodbye in Season 8, and that leaves 16 episodes for the CW drama to wrap up their story. They'll bring back a few familiar faces first, though.
"I would not be me if we were not revisiting some old faces," executive producer Julie Plec told TVLine. "And there's a lot of people that we've loved as characters on the show, as people and our sort of brethren to work with. And this is a year about celebrating what the series has been and what it's felt like to be together and to love these characters. And so we will find interesting and creative and — you know, whether it's through memory or flashback or some other surprise, we'll find ways to just say hello and goodbye to those people again."
Tristin Mays revealed that she'll reprise her role of Sarah Salvatore early in the season, and she is hopefully the first of many returning characters. We'd be thrilled to see these people return to Mystic Falls in "TVD" Season 8:
Klaus (Joseph Morgan) — This one is going to be complicated, especially since "The Originals" is now on a different timeline. Still, Plec could get creative and show Klaus at some point in the five years between the end of "The Originals" Season 3 and Season 4. Even a short cameo would be great, as long as he appears with Caroline (Candice King).
Lexi (Arielle Kebbel) — Stefan's (Paul Wesley) best friend died in her first episode of "TVD," but she managed to appear in seven more episodes. There has to be a way to bring her back for one last hurrah.
Jeremy (Steven R. McQueen) — If McQueen can get away from "Chicago Fire," it would be great to check in on the youngest Gilbert.
Grams (Jasmine Guy) — Bonnie (Kat Graham) is going to need some help getting her powers back in Season 8. A little mystical help from a dead family member would come in handy. The other side was destroyed, but the souls in it had to go somewhere. "The Vampire Diaries" Season 8 could easily explain that not everyone on the other side was obliterated.
Jenna (Sara Canning) — Again, she's dead, but this is "TVD." They can work around that. Alaric (Matt Davis) deserves to get one of his girlfriends back.
Katherine (Nina Dobrev) — Former leading lady Nina Dobrev is supposed to come back for the end of the series. Obviously, Elena will return if the actress comes back, but can there be a flashback to Katherine too? There just hasn't been a villain quite as deliciously evil as her since she was dragged off to hell.
Fans will have to tune in to the finale "Vampire Diaries" Season 8 premiere on Friday, Oct. 21, at 8 p.m. EDT on The CW to see who returns to the show.
© Copyright IBTimes 2022. All rights reserved.
FOLLOW MORE IBT NEWS ON THE BELOW CHANNELS