'Vampire Diaries' Season 6 Spoilers: 7 Things To Know About The May 14 Finale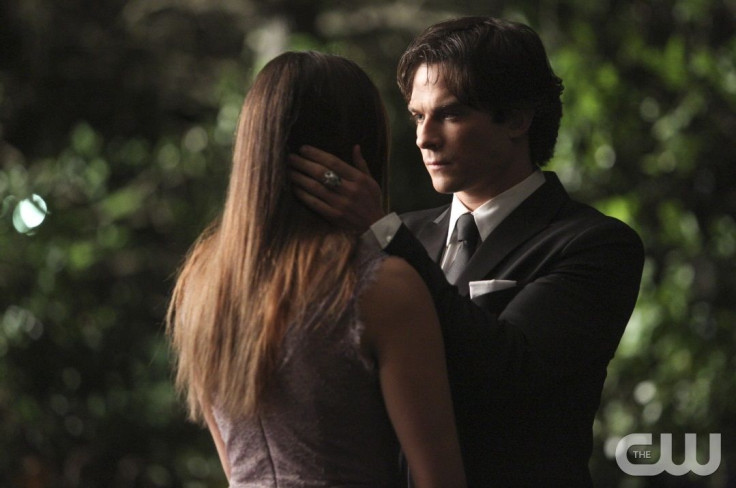 "The Vampire Diaries" Season 6 finale is sure to put everyone's lives in danger. The final episode of the season will start off right where episode 21 left off. Viewers will remember Kai (Chris Wood) returned and stabbed his sister Jo (Jodi Lyn O'Keefe) during her wedding. He also knocked out Elena (Nina Dobrev), and it isn't clear if she'll recover. The finale looks like it's going to be highly emotional, so you may want to prepare yourself with a few spoilers.
1. Elena's goodbye – While it isn't clear how Elena leaves, there won't be an abrupt ending to her story line. The character will get a moment to say goodbye to everyone, including her boyfriend Damon (Ian Somerhalder). "You'll see as many individual goodbyes as you could fit into the episode without it being a clip show," executive producer Julie Plec told TV Line.
2. Tyler's exit – Elena isn't the only one leaving. Tyler (Michael Trevino) is headed out as well. Though viewers didn't see what happened to the former werewolf during Kai's attack, it seems he got hurt pretty badly. "When we find Tyler and Liv [Penelope Mitchell], they have been thrown out of the barn and are outside, deeply injured and concerned for their lives," Plec teased to E! Online.
3. Jo's sad fate – Can Jo survive being stabbed in the stomach? Kai gutted her at the altar, and it isn't clear if she'll make it. She is pregnant with twins, so it seems unlikely that her babies survived, but they are magical. However, Plec didn't give much hope for Alaric's fiancée. "I think you should stay worried. I'm not so sure that's going to have a happy ending, sadly," she revealed to TV Line.
4. Bonnie's recovery – Finally, some good news! Bonnie (Kat Graham) is alive and well, despite being attacked by an invisible force during the last episode. She is shown in pictures and promo videos for the finale looking like she has fully recovered.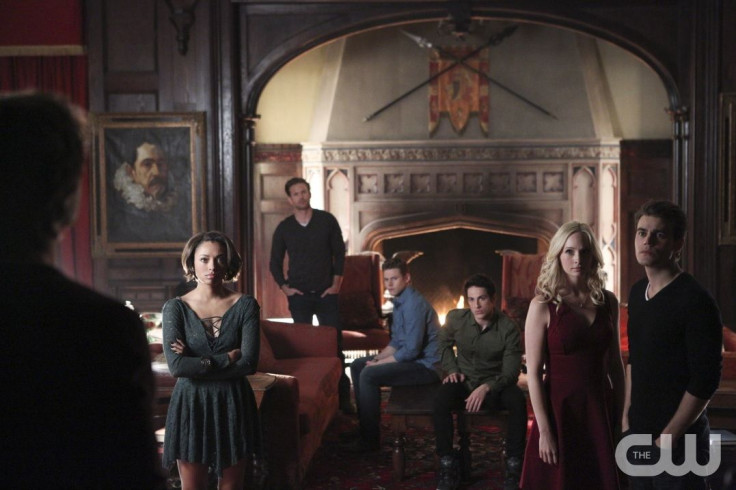 5. Stefan and Caroline's relationship – Though Caroline (Candice Accola) told Stefan (Paul Wesley) that she wasn't ready for a relationship yet, Stefan will have to decide if he should give up on his love. "That's the question of the finale," Plec explained to TV Guide. "What does he learn over the course of the finale that might lead him to a decision about how to pursue, or not pursue, this girl he clearly has feelings for?"
6. Major battle – Kat Graham previously teased that the finale would have some major fight scenes. "Also, there's an epic battle … there's a cool, epic battle in the season finale," she said. We can assume that she'll be fighting Kai, but we don't know if Bonnie will win the showdown.
7. Cliffhanger – While it won't be a horrible, jaw-dropping cliffhanger, the end of the episode will leave fans wanting more in Season 7. "There's definitely still something to wet your whistle with for what's to come, a glimpse of the future, and we see what's become of our world without Elena Gilbert in it," Plec revealed to TV Guide. "It's a little tease to get you talking."
As previously reported, the finale will include a flash-forward. That might show what the Salvatore brothers' lives look like without Elena, which is something audiences will have to get used to. Plec previously revealed that "The Vampire Diaries" Season 7 would move the focus to the boys.
"The Vampire Diaries" Season 6 finale airs Thursday at 8 p.m. EDT on the CW.
© Copyright IBTimes 2023. All rights reserved.