'Vampire Diaries' Season 6 Spoilers: Which Plotline Does Julie Plec Regret? EP Talks 'Fumbled' Story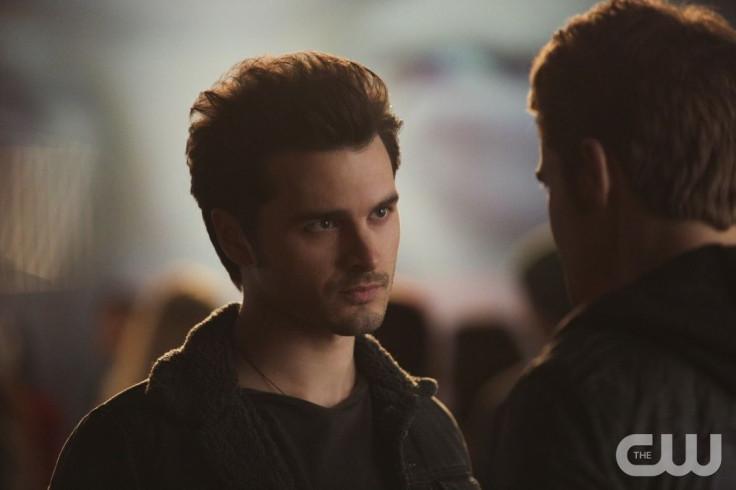 Fans are pretty worried about the future of "The Vampire Diaries." With star Nina Dobrev (Elena) leaving the show, they aren't quite sure how the CW series can continue or how good it will be. In a Q&A with fans on Twitter, executive producer Julie Plec revealed that there is a story line that she doesn't feel was handled well -- but it has nothing to do with Elena.
Plec admitted that the writers didn't handle Enzo's (Michael Malarkey) story line as well as they could have. When a fan asked the EP to get rid of "characters [who are as] boring as Enzo," Plec assured the viewer that the vampire is far from boring -- just that his story line isn't as interesting as it should be.
Enzo's story line has dragged on for quite some time. When "The Vampire Diaries" Season 6 started, Enzo was going after Stefan (Paul Wesley). He found the Salvatore brother living a new life instead of looking for Damon (Ian Somerhalder). Stefan eventually gave Enzo over to vampire hunter Trip (Colin Ferguson), and Enzo has been on the warpath ever since. To get revenge, the Augustine vampire has been chasing after Stefan's niece Sarah (Tristin Mays). However, not much has happened. Luckily, this dead plot will be over soon.
Plec said that fans can expect a new arc that will take viewers back to Enzo's past. As previously reported, "TVD" will explore why Enzo is so twisted, and that means a look at his history. Plec told Entertainment Weekly, "Enzo's a guy who's deeply rooted in loyalty and we still haven't scratched the surface of learning why, what makes him tick, why does he feel that way, why was Stefan's betrayal of Damon in Enzo's mind so profound that it makes Enzo want to go out of his way for sport to do things that will mess up Stefan's life."
It seems that we'll find out more about Enzo in "The Vampire Diaries" Season 6, episode 18, and audiences will even get to see "the night he became a vampire," according to Entertainment Weekly. They shared this photo of a human Enzo:
Fans will have to watch to see if human Enzo is slightly more likable than the vampire version.
"The Vampire Diaries" returns to the CW on Thursday at 8 p.m. EDT on the CW. Do you think this flashback could make people like Enzo more? Sound off in the comments section below!
© Copyright IBTimes 2023. All rights reserved.