'Vampire Diaries' Season 7 Spoilers: Enzo Must Choose A Side; Will He Pick Damon Or Lily?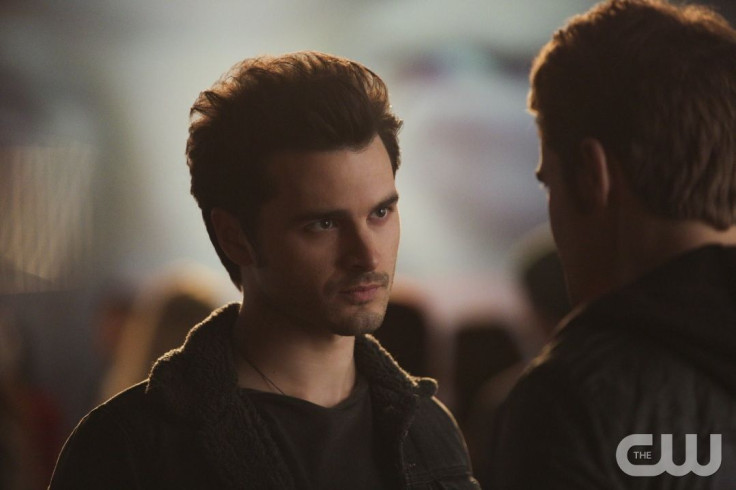 Everyone will be at war in "The Vampire Diaries" Season 7, and that means sides must be chosen. It's Damon (Ian Somerhalder) and Stefan (Paul Wesley) vs. the Heretics this year on the CW drama, so it's pretty clear who will be on which side. However, Enzo (Michael Malarkey) will have to make a decision. The mischievous Brit has a friendship with Damon, but Lily (Annie Wersching) turned him into a vampire.
"Each 'side' is coercing him into making a choice," Malarkey explained to TVLine. "He feels this connection with Lily and her family, a place to fit in, which is a huge deal for him. But he also has allegiances to Caroline and Damon. No one's going to say, 'Go hang out with the Heretics and we can still have a beer.' It doesn't work like that."
Don't expect Enzo's struggle to be dragged out through "The Vampire Diaries" Season 7. Showrunner Julie Plec teased that he'd make his choice soon. "Enzo is the only one whose loyalties are questionable at this point," Plec told PopSugar. "We figure out which side he stands on very early in the season."
The situation gets a little messier when romance becomes a possibility. Executive producer Caroline Dries teased that the vampire will question his feelings for Lily. "[Enzo] is like Lily's son and we're going to kind of shake up that rumor a little bit," she told Seat42f last month. "Like, is he like her son or is he like a hot guy? Lily is a beautiful woman. Is he attracted to her? So that is something that evolves."
Dries also hinted that Enzo and Damon might go back to being buddies, eventually. "Last season Enzo was all lovey-dovey in reuniting with Lily and Damon was caught up with his drama with Elena and put on his blinders with his friends," Dries explained. "So this season they will have scenes this season where they'll be like, 'Hey, what's going on?' or 'Dude, what's up with you?' Twenty-two episodes is a lot, so there is time for them to come back as friends. But they are going to start off a little friction-filled moving forward."
Fans will have to tune in to "TVD" Season 7 find out which side Enzo will choose.
"The Vampire Diaries" Season 7 premieres Thursday, Oct. 8, at 8 p.m. EDT on the CW. Which side do you think Enzo will go to? Sound off in the comments section below!
© Copyright IBTimes 2023. All rights reserved.