'Vampire Diaries' Season 7 Spoilers: Episode 14 Synopsis Released; What Will Happen In 'The Originals' Crossover? [VIDEO & PHOTOS]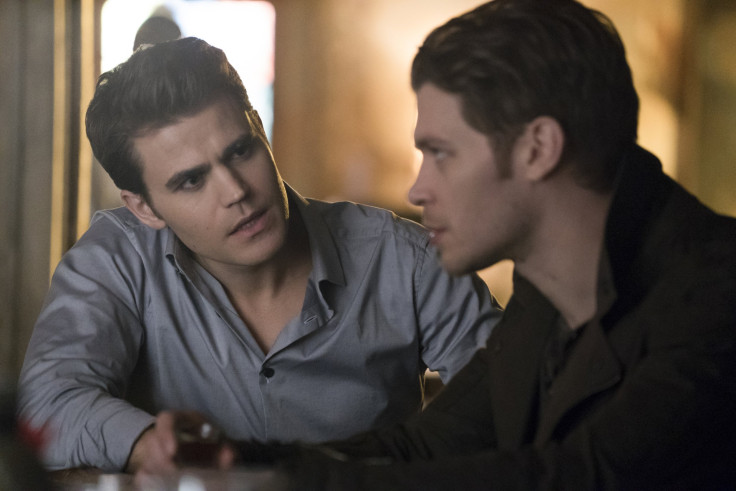 This is the episode that "Vampire Diaries" fans have been waiting for. Season 7, episode 14 brings Stefan (Paul Wesley) to New Orleans, finally allowing for a crossover with "The Originals." The youngest Salvatore will meet up with Klaus (Joseph Morgan) while hiding from Rayna (Leslie-Anne Huff). However, it'll be Valerie (Elizabeth Blackmore) who accidentally reunites the vampires on the CW drama.
"In order to lure a vengeful vampire hunter named Rayna Cruz away from his friends in Mystic Falls, Stefan heads to New Orleans, where Valerie has learned of a safe house that can protect him," the synopsis reveals. "Originals" fans know that the St. James Infirmary is a magic-free zone in New Orleans, making it the perfect hideout.
He'll meet up with Klaus, but it won't be the friendliest reunion. Klaus "soon becomes suspicious of his old friend's unexpected arrival in his city," the summary says. We're guessing the Original vamp won't be thrilled that an immortal vampire hunter is headed to his city.
Fans will have to stay tuned for "The Originals" Season 3, episode 14, which immediately follows "TVD." After Klaus and Elijah (Daniel Gilles) find themselves in a magical trap, Stefan's "unexpected arrival may be the key to their survival." Stefan has plenty of motivation to save Klaus. He is the beginning of Stefan's sire line, so Klaus' murder would result in Stefan's death.
Watch the trailer for "The Originals" half of the crossover below:
Back on "The Vampire Diaries," Stefan won't be the only one in contact with Klaus. As previously reported, Caroline (Candice King) will have a chat with her former flame in the flash-forward, after she told her children in episode 13 that they were headed to New Orleans "to visit Mommy's friend."
Not all of the action in episode 14, titled "Midnight on the Bayou," will take place in Louisiana. Alaric (Matt Davis) will accept a job in Dallas, Texas, and wants to move immediately. Though she insisted that she is only a surrogate, Caroline won't let the newborns go easily. She "offers to accompany them on the trip and finds herself contemplating her own future in Mystic Falls."
Elsewhere, Enzo (Michael Malarkey) will try to convince Damon (Ian Somerhalder) and Bonnie (Kat Graham) to work with him and a mysterious group called The Armory. He "approaches Damon and Bonnie with a plan that could protect Stefan from Rayna," the summary says. But will the witch and the vampire be willing to team up with this unknown organization? In the trailer for episode 14, it seems like Damon is willing to try anything to save his brother.
Watch the promo video for "The Vampire Diaries" half of the crossover below:
"The Vampire Diaries" Season 7, episode 14 airs Friday at 8 p.m. EST on The CW.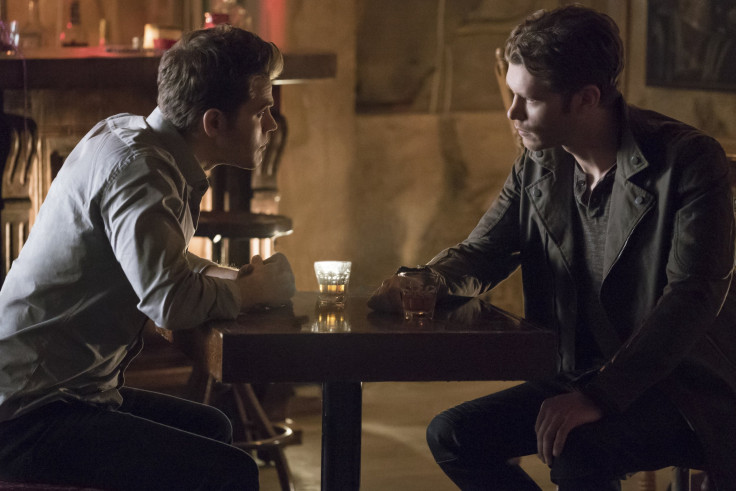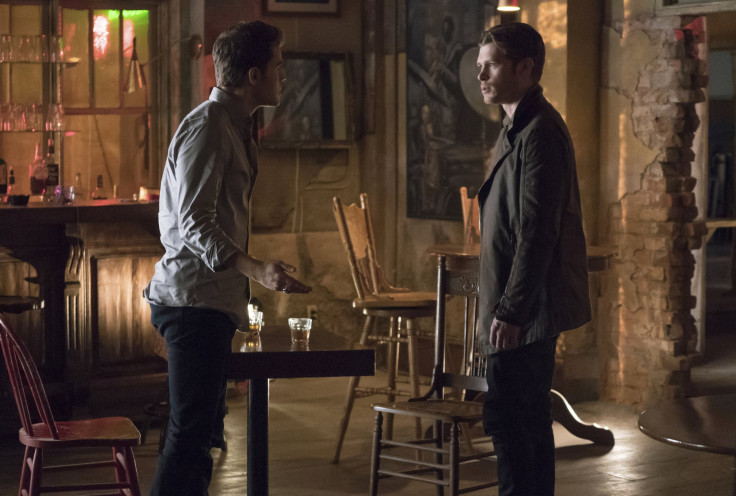 © Copyright IBTimes 2023. All rights reserved.