'Vampire Diaries' Season 8 Trailer: Stefan And Bonnie Team Up In Promo For Final Season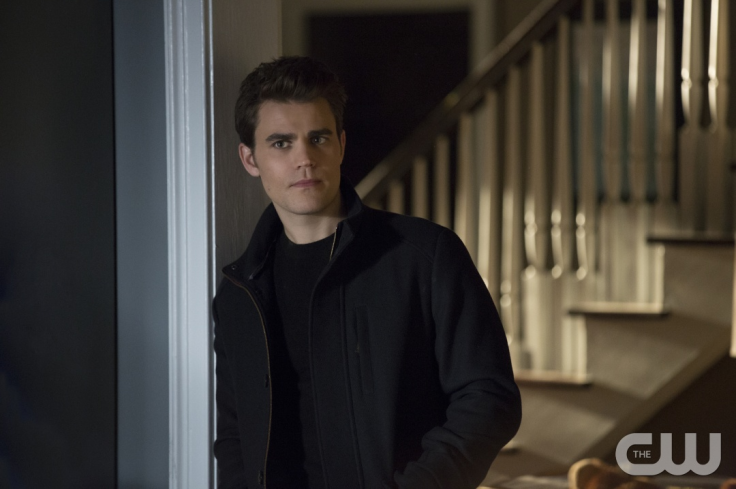 Stefan and Bonnie want their favorite vampires back. In the new trailer for "The Vampire Diaries" Season 8, the two decide to team up to get Damon and Enzo back. It looks like they'll find the duo quickly, but getting them back to the good side is going to be more difficult.
"We have to follow every single clue like it's the one that's going to lead us to them," Stefan (Paul Wesley) says in the trailer for the CW drama above.
"I'm in," Bonnie (Kat Graham) tells him. With her best friend and her boyfriend on a killing spree, it seems like she has to more to lose than anyone else. Unfortunately, she'll have to get creative when looking for leads. The witch will be without her powers in the beginning of the final season.
Damon (Ian Somerhalder) and Enzo (Michael Malarkey) were possessed by something that was in the Armory. It's not clear what that evil entity is yet, but it's clearly blood thirsty. In the last moments of the Season 7 finale, it was revealed that Damon and Enzo had already killed dozens of people and their bodies were hanging in a warehouse.
Understandably, Stefan wants to know what Damon saw in the vault at the Armory. "I've seen how this ends. Humanity can't save me," Damon says in the trailer.
Enzo and Damon seem to be torturing people, but it won't be simple to get them back home. Even after Stefan and Bonnie find the men, there's the issue that this evil streak isn't a choice they made. They'll have to figure out what the creature from the Armory is and what it wants.
Executive producer Julie Plec teased that Damon's new master has a grand plan that will eventually be revealed. "Damon has unfortunately become a little bit of a servant to an evil who has an opinion on what should happen to people who do bad things," Plec told Entertainment Weekly last month. "He's a little bit of a minion at the moment, and we'll have to learn who he's a minion for and why."
Help might come from unexpected visitors. As previously reported, Tyler Lockwood (Michael Trevino) will return for the drama's final season. He'll first appear in episode 3, and EW reports that he'll be confronting Damon.
"The Vampire Diaries" Season 8 premieres Friday, Oct. 21, at 8 p.m. EDT on The CW.
© Copyright IBTimes 2023. All rights reserved.