'Vampire Diaries' Star Rumored To Not Return After Season 6 [POLL]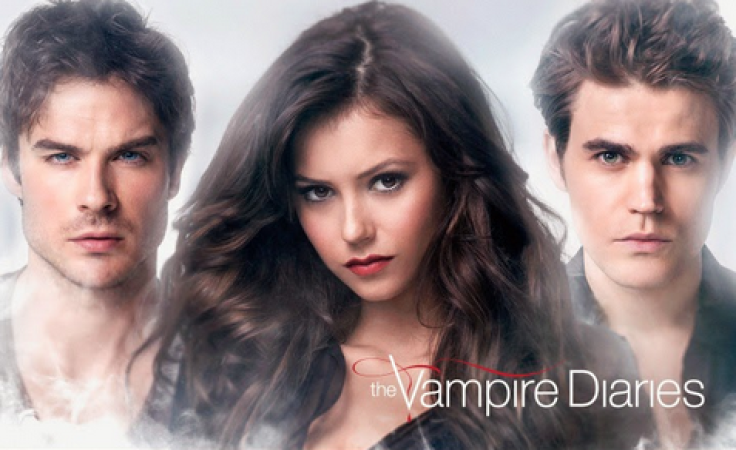 Prepare to have a meltdown, "Vampire Diaries" fans. Due to some rumored Season 7 contract negotiations, Season 6 may be the final season of the hit CW series.
E! Online is reporting that as the cast films Season 6, the studio is working on signing contracts for a seventh season. Sources told the site that two out of the three "TVD" core trio have signed on – but the third actor is holding out. The insider revealed that the remaining star (Nina Dobrev, Ian Somerhalder or Paul Wesley) is "unsure whether he or she wants to continue."
It's unclear who wants to leave – or if the rumors are true – but each actor could have a good reason for wanting to depart. Nina Dobrev's movie career is beginning to take off. The 25-year-old recently finished filming "The Final Girls," a horror movie due out in 2015, and her movie "Let's Be Cops" just hit theaters on Aug. 13.
Dobrev's ex-boyfriend and co-star Ian Somerhalder dedicates a lot of his time to the Ian Somerhalder Foundation (ISF), an organization he created to help "positively impact the planet and its creatures." The 35-year-old has also started up a romantic relationship with former "Twilight" star Nikki Reed. Since Dobrev posted a cryptic message on social media in late July, fans have been speculating if Dobrev and Somerhalder are no longer on good terms due to his new girlfriend.
Meanwhile Paul Wesley might want to take a break from acting. The 32-year-old directed a Season 5 episode of "The Vampire Diaries" and told Buzzfeed that it's something he has wanted to focus on for a while.
"Directing is something that I've been passionate about for a long time [and] I've had many, many lessons over the last 15 years and many mentors," he dished.
But hope still remains for "Vampire Diaries" fans even if one of the core trio decides not to sign. According to E! Online, rumors are circulating that the network would consider future seasons of the show "without all three stars." Instead, the focus of the show would move to other characters.
"The Vampire Diaries" Season 6 will premiere on the CW on Thursday, Oct. 2 at 8 p.m. ET. Would you watch the show without the three stars – Nina Dobrev, Ian Somerhalder and Paul Wesley? Take the poll and tweet your thoughts to @AmandaTVScoop.
© Copyright IBTimes 2023. All rights reserved.