Vanessa Hudgens Engaged To MLB Star Cole Tucker: Here's How Rich The Couple Is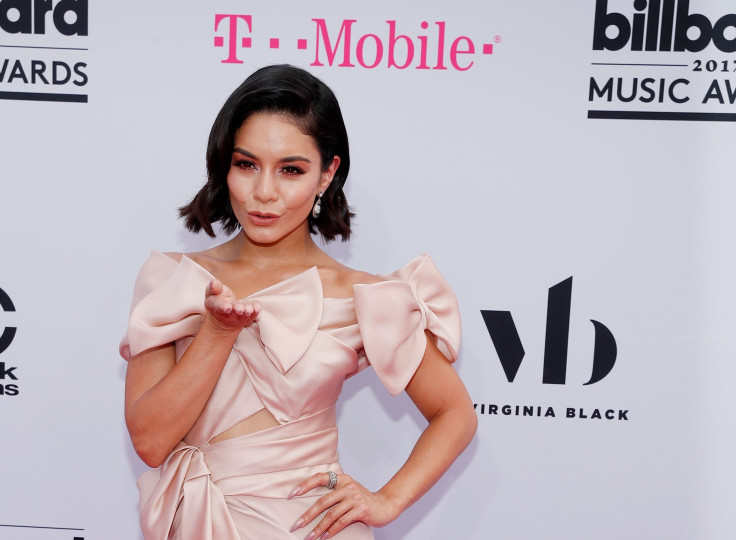 KEY POINTS
Vanessa Hudgens and Cole Tucker are reportedly engaged
The Hollywood singer-actress has a net worth of $18 million
The couple has an estimated combined net worth of $23 million
Vanessa Hudgens could be walking down the aisle soon.
The 34-year-old "High School Musical" alum is reportedly engaged to MLB star, Cole Tucker, after nearly three years of dating, according to unnamed sources who spoke with TMZ Sports. The 26-year-old Pittsburgh Pirates allegedly proposed at the end of last year.
Although it's unclear when, where, and how the proposal transpired, the outlet suggested that Tucker popped the question during their trip to Paris, France, last November.
Another unnamed insider spoke with Life and Style and revealed that the couple was "keeping [the engagement] on the down-low for now and enjoying the moment but plan to make an official announcement any day."
Rumors circulated over social media that the baseball player and the actress were dating in November 2020 after the couple was spotted holding hands and cozying up together during a date night in Los Angeles, The New York Post reported.
But it took months before the pair officially confirmed their relationship when Hudgens made their romance Instagram-official with a photo of them kissing on Valentine's Day 2021.
Interestingly, the couple has amassed millions of dollars throughout their career — more than enough to settle down and possibly raise a family together.
Hudgens reportedly has an estimated net worth of $18 million, according to Celebrity Net Worth.
She accumulated most of her wealth from her stint as Gabriella Montez on the Disney Channel Original Movie "High School Musical" and her 2006 "V" debut album, which sold 34,000 copies in its first week and became a certified Gold by the Recording Industry Association of America.
She also took part in several Broadway productions, including Neil Patrick Harris' 2010 production of "Rent" and "Gigi" in 2015, and starred in two Fox live musical productions, "Grease: Live" in 2016 and "Rent: Live" in 2019.
Hudgens also had a flourishing acting career, starring in blockbuster movies such as "Journey 2: The Mysterious Island" alongside Dwayne Johnson and Josh Hutcherson and in Netflix Original's "The Princess Switch" film trilogy.
The former Disney star also owned and sold several estates through the years. Her biggest sale so far was her $4.9 million home in Los Angeles' Los Feliz neighborhood. It was purchased by Ronan Farrow and his partner Jon Lovett for $6.7 million.
Meanwhile, Hudgens' fiancée, Tucker, also has an impressive net worth, despite only making his major league debut with the Pittsburgh Pirates in April 2019.
The Squander reported that the shortstop is worth roughly $5 million. In 2020, his net worth was $3 million, which increased by a million the following year.
The average salary for an MLB player costs nearly $3 million every year, with successful players earning about $25 million or more per year. According to the outlet, Tucker's net worth could have reached $16 million, and his annual salary was around $193,221.
The Phoenix-born player was the 24th overall choice in the first round of the 2014 Major League Baseball draft, where he earned a signing bonus of $1.8 million. He spent most of his early years with the Pirates of the Gulf Coast League.
Once Hudgens and Tucker officially tie the knot, they would have an estimated combined net worth of $23 million.
© Copyright IBTimes 2023. All rights reserved.