Vape, E-Cigarettes Can Be Bad For Your Teeth Too: Study
KEY POINTS
Researchers looked at the data of over 13,000 dental patients
There was "significant difference" in the caries risk of those who use e-cigarettes and those who don't
Vape or e-cigarette use could be considered as a risk factor for developing cavities: Researchers
There are a lot of questions surrounding the impacts of vaping and e-cigarettes on people's health, but a new study has found a side effect that users may not even be considering – decaying teeth. Those who use vape or e-cigarettes may be at a higher risk of developing cavities.
For their study, published in The Journal of the American Dental Association, the researchers looked at the records of more than 13,000 patients who visited dental school clinics from Jan. 1 2019 to Jan. 1, 2022. They were looking for a possible association between using e-cigarettes or vapes and their risk of developing caries, which is the dental term for cavities.
"Evidence on the potential oral health effects of vaping is scarce and there are limited data on possible links to both caries and periodontal disease," the researchers wrote.
Most of the patients said answered "no" to a question on whether they used e-cigarettes or vapes, while 136 said "yes."
The researchers found a "statistically significant difference" in the caries risk of those who use e-cigarettes or vapes and those who didn't, with 79% of vapers being in the "high caries risk" category compared to just about 60% of the control group, or those who didn't use them.
One possible explanation for the association is vaping liquid's high sugar content, which can stick to the teeth when vaporized and aerosolized, Tufts University noted in a news release. Further, the aerosols tend to trigger changes in the oral microbiome, making it more conducive for "decay-causing bacteria."
With previous research finding a link between e-cigarette use and an increase in gum disease markers, as well as damage to the teeth's enamel, the new study sheds more light on the potential impact of such devices on dental health.
Researchers said e-cigarette or vape usage should be considered "among the risk factors that increase a patient's caries risk level." This is especially important as millions of Americans use vaping products and about two million of them are teenagers.
"It's important to understand this is preliminary data. This is not 100% conclusive, but people do need to be aware of what we're seeing," study lead Karina Irusa, of Tufts University, said in the news release. "At this point, I'm just trying to raise awareness."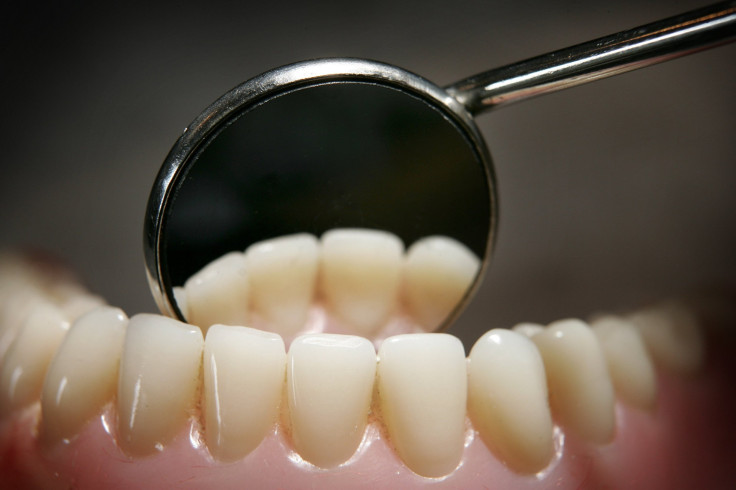 © Copyright IBTimes 2023. All rights reserved.