Vaping Illness Cases Hits 1,080 And 19 Deaths: Symptoms, Facts You Should Know
The death toll in the United States from the unstoppable "vaping-associated acute lung injury" linked to flavored e-cigarettes rose to 18 on Tuesday with a further 1,080 persons being treated for this illness, according to the U.S. Centers for Disease Control and Prevention (CDC). Another death, this one in Connecticut, was confirmed after the CDC report.
CDC said those injured are located in 48 states and the U.S. Virgin Islands. Connecticut reported the 19th death Thursday. The death toll is expected to rise as medical authorities are still investigating a number of deaths suspected to have been caused by the illness.
The illness is spreading fast despite repeated warnings from the CDC and other health and federal authorities that pre-teens, teens and young adults refrain from smoking flavored e-cigs until health experts can pinpoint the ingredients causing this lethal epidemic.
The spread of this illness since late August has been swift and discomfiting. On Aug. 23, the number of cases linked to this disease numbered only 31 with one death. The number of confirmed cases jumped to 200 the following week in at least 22 states. It's been rising ever since.
Other facts about the illness include:
The first illnesses was reported in late March.
The first known death from this illness was reported in Illinois.
The median age of those affected is 20 years old
All patients have reported a history of using e-cigarette, or vaping, products.
Seven in 10 patients are male.
No single product or substance has been linked to the illness.
Only Alaska and New Hampshire as of Oct. 3 have yet to report cases of vaping-associated acute lung injury.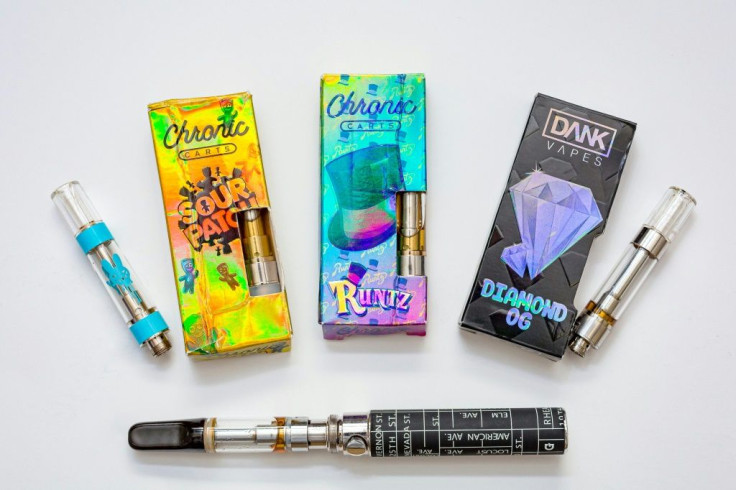 Common symptoms of vaping-associated acute lung injury include severe shortness of breath, fatigue and chest pain. A number of patients have also reported fever, cough, vomiting and diarrhea.
Doctors from the Mayo Clinic in Arizona investigating the illness now have better information to go on. They've found that whatever it is e-cig users inhaled in the e-cig pods burned their lungs with chemicals. One doctor said the lung burns were like those one sees in a corrosive chemical spill.
The lung damage is "similar to what one might see with exposures to toxic chemical fumes, poisonous gases and toxic agents," said Dr. Brandon Larsen, M.D., Ph.D., a surgical pathologist at Mayo.
What's making the identification of the one cause for these burns difficult is that many of the patients vaped different products, including THC, the psychoactive compound in marijuana that triggers the ecstatic high associated with this plant.
Some patients in only vaped nicotine, while others vaped THC, said the Mayo Clinic investigators.
"I am very concerned by the severity of injury that we see in those patients who survive and recover in the short term, may have long term consequences from this," said Dr. Larsen
© Copyright IBTimes 2023. All rights reserved.