Verizon Communications Misses Expectations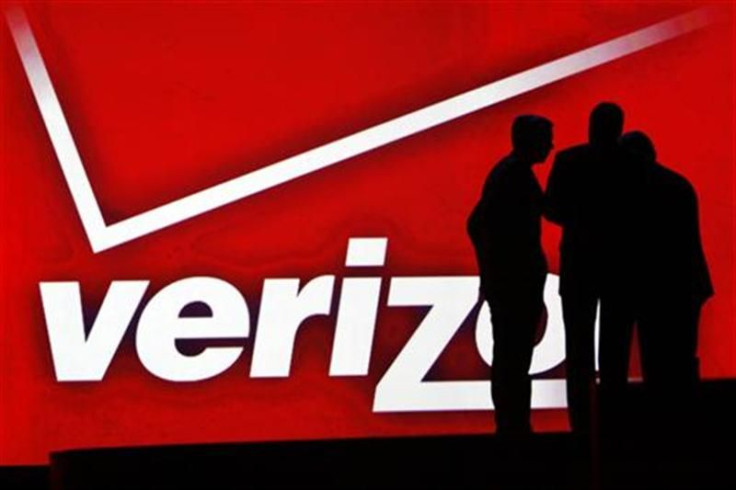 (REUTERS) -- Verizon Communications profit missed Wall Street expectations by a penny as its wireless business was hit by the high costs of sales of advanced phones such as the Apple Inc iPhone.
Its Verizon Wireless venture with Vodafone Group Plc reported 1.2 million net new subscribers compared with the average expectation for over 1 million subscribers from five analysts contacted by Reuters with estimates ranging from 975,000 to 1.2 million.
Verizon, whose shares were down 2 percent in premarket trading, posted a fourth-quarter loss of $2.02 billion, or 71 cents per share, compared with a profit of $2.64 billion, or 93 cents a share, a year earlier.
Excluding a pension-related charge, its 52 cents earnings per share missed Wall Street expectations for 53 cents per share according to Thomson Reuters I/B/E/S.
Verizon Wireless' earnings before interest, tax, depreciation and amortization (EBITDA) dropped to 42.2 percent of service revenue compared with an EBITDA margin of 47.8 percent in the third quarter.
Smartphone sales weighed on profits because Verizon subsidizes the cost of every smartphone in order to encourage consumers to sign up for 2-year contracts.
But since smartphones help subscriber and revenue growth, Stifel Nicolas analyst Chris King said it was a trade-off Verizon needed to make.
Margins were light but, they activated a hell of a lot of smartphones, King said.
The percentage of Verizon Wireless customers using smartphones rose to 44 percent in the fourth quarter from 39 percent in the third quarter, the company said.
Revenue rose to $28.4 billion from $26.4 billion in the year-ago quarter and compared with analyst expectations for $28.39 billion according to Thomson Reuters I/B/E/S.
Verizon shares fell 2 percent to $37.63 in early trade after closing at $38.40 on New York Stock Exchange on Monday.
© Copyright Thomson Reuters 2023. All rights reserved.