'A Very Gaga Thanksgiving': Tony Bennett, Paper Turkeys and Fantastic Fashion [VIDEO]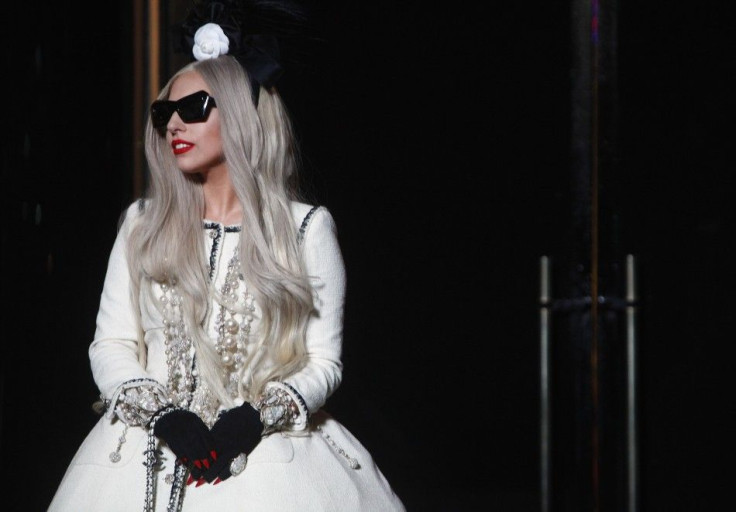 A Very Gaga Thanksgiving was a charming throwback to holiday specials of times past -- big band music, gentle conversation and refined glamour (think black satin gloves and fur shawls).
In her 90-minute special, Lady Gaga took the outrageousness down more than a few notches. She embodied the persona of an Old Hollywood starlet, not a vamp from Mars.
She looked absolutely stunning in 1940s/1950s inspired outfits, including a veil, a thick fur shawl, a voluminous house coat, oversize sunglasses, arm gloves and a crisp white button-down. She echoed the beauty of Ava Gardner and Elizabeth Taylor.
The A Very Gaga Thanksgiving special opened with a performance by Lady Gaga and legendary crooner Tony Bennett. The two sang The Lady is a Tramp.
The icon paid tribute to Gaga saying she has a touch of theatrical genius in her and she might become America's Picasso.
Gaga put her signature twist on the holiday hit, White Christmas. This was one of her best performances of the night. Dressed in a veil and enormous white fur shawl, Gaga reminisced about Christmas in New York City. She even took the liberty to add a verse of her own to the classic tune.
The blonde bombshell, who directed the special, chose to feature some other splendid little segments.
She cooked fried turkey and waffles with famed chef Art Smith. She made construction paper turkeys with adorable third- and fourth-graders at her alma mater Sacred Heart Catholic School.
Who knew Gaga had any interest in such decidedly normal things?
She performed her chart-topping hits, like Bad Romance, and sat for a very candid and personal discussion with Katie Couric. She chatted about her childhood, her family's support and her musical development.
A Very Gaga Thanksgiving showed a unique side to Ms. Gaga, who is infamous for her unorthodox ways and zany behavior. She was subdued and pleasant, a true delight to watch.
What did you think of Gaga's Thanksgiving special? Leave your feedback in the comments section blow.
© Copyright IBTimes 2023. All rights reserved.