Victoria's Secret Models Reveal Diet And Exercise Routine: How They Prepared For 2013 VS Fashion Show [PHOTO]
The Victoria's Secret Fashion show aired Tuesday night on CBS, and the runway was filled with sexy models showing off their beyond-enviable bodies. There's no question that it takes ultimate confidence to rock the catwalk in barely-there lingerie, especially in front of millions of audience viewers. But aside from feeling confident, one also has to look sexy as ever. So how do the top Victoria's Secret models make sure they are in tip-top shape at all times?
Candice Swanepoel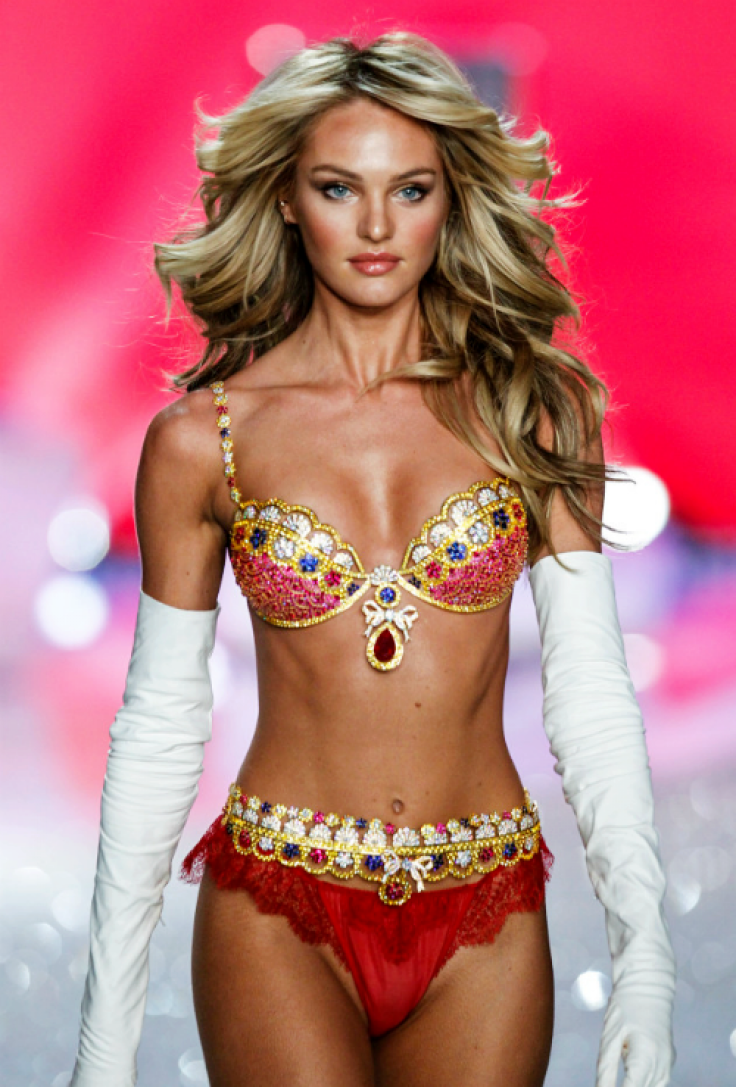 Candice Swanepoel is one of the most-coveted models in the world, and for good reason. She even got to show off the $10 million "Fantasy Bra" during the hottest show of the year. The 25-year-old does yoga to whip her body into shape, and often posts photos of herself on Instagram practicing various yoga poses. The South African stunner also works with personal trainer Justin Gelband to keep toned. Gelband incorporates kickboxing into her workout, jumping rope, and using weights to build muscle. Gelband also uses ankle weights (2 pounds) to develop Swanepoel's muscles by making her to do various agility exercises, which involve muscles coordination, and balance development. "With all the traveling and tiresome work, being in shape and healthy helps me deal with everything that's thrown my way. Having a strength from the core makes all the difference," Swanepoel said about her exercise regimen.
Alessandra Ambrosio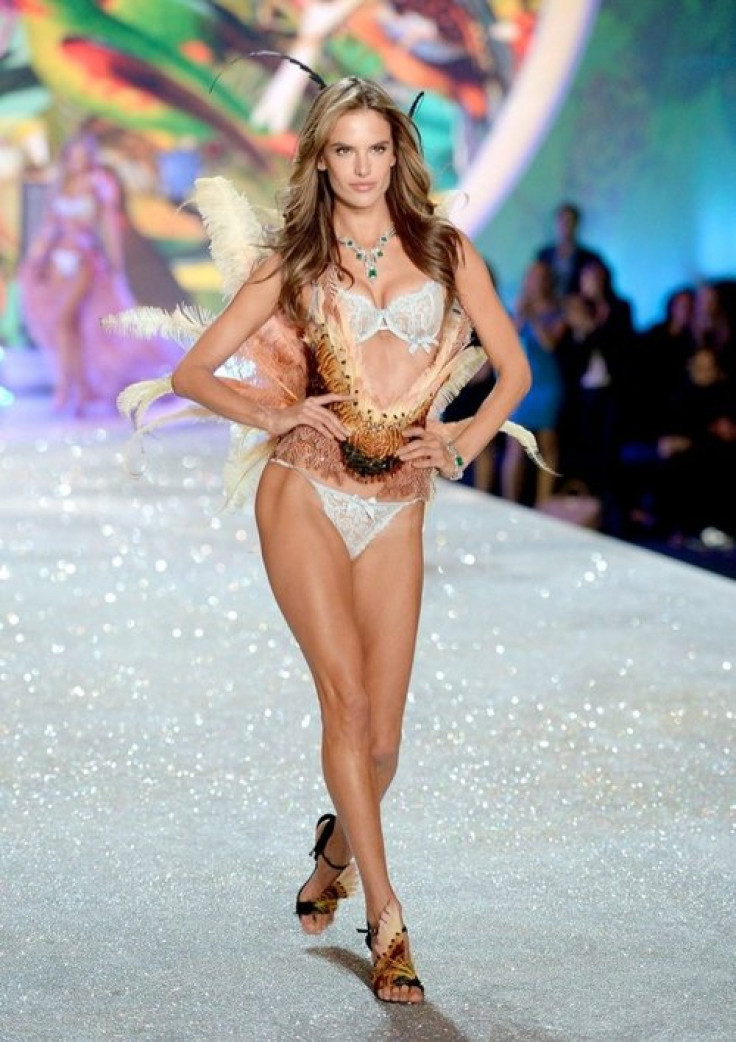 Alessandra Ambrosio has two children, but you would never know it by looking at her slim body. The 32-year-old is an avid fan of Pilates, which is a body conditioning routine that helps with flexibility, muscle strength, and endurance. She also incorporates healthy juices into her diet, and has a Brazil-based fitness teacher Leandro Carvalho who focuses on her legs and buttocks to get her prepped for the Victoria's Secret fashion show. In addition, Ambrosio practices Capoeira, Brazilian martial arts which combine elements of dance and music.
Erin Heatherton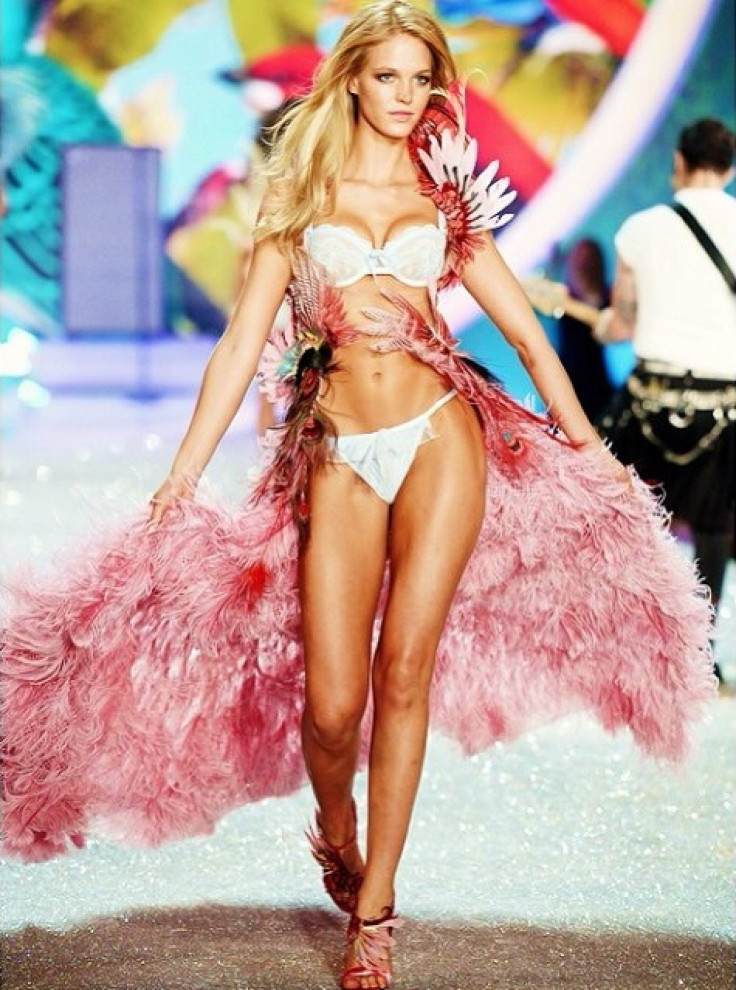 Erin Heatherton makes sure that she works out to get ready for the fashion show. She told E! in November, "My workouts are always changing because your body is always changing. I always played sports growing up so I am very athletic and I have an athletic body type. For the show, you really want to look long and lean. For other girls that may be toning and building and there are lots of girls like me that have done Soul Cycle and high-intensity workouts to get there. I think the best thing is yoga and Pilates and I also do Ballet Beautiful as well, plus lots of band work. I do incline walking instead of running … just make sure you're using your butt and not your thighs because you don't want to make that big!" She also admitted to drinking green juices and warm water with ginger, cayenne, and lemon juice to clean her system.
Karlie Kloss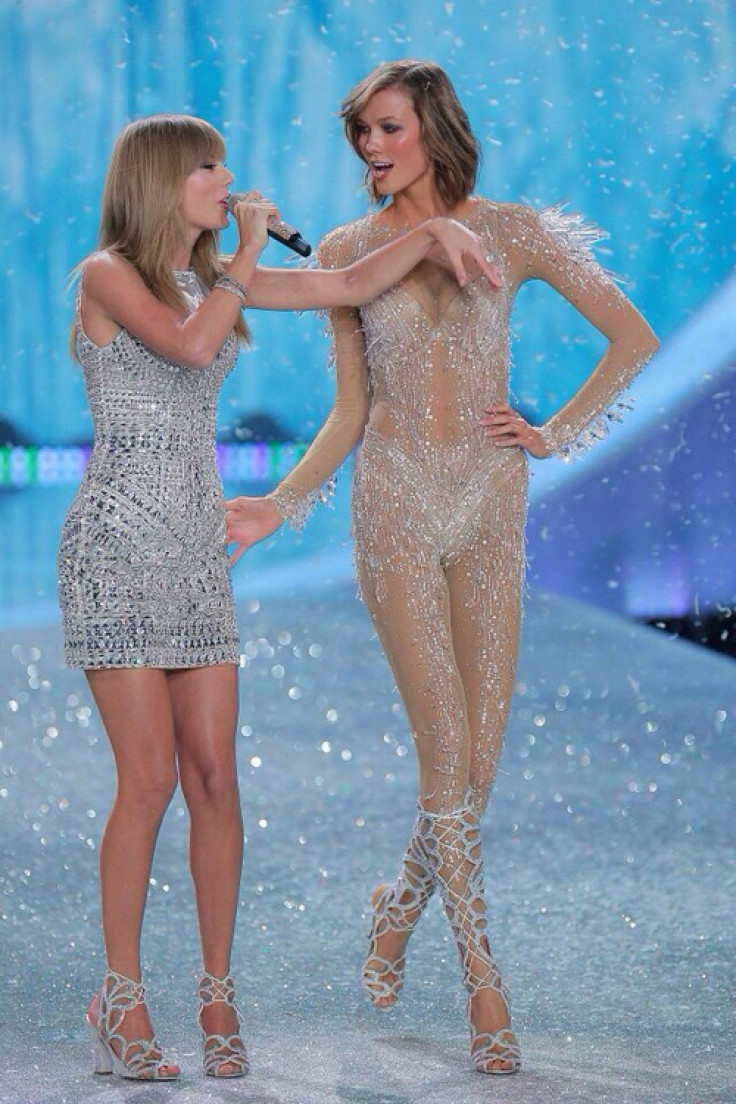 Karlie Kloss, 21, admits that moving her body is the key to staying long and lean. "I like to be active every day. My whole thing is that it's not always possible because you're working, you're traveling, and [you know] life gets in the way. But I try to be active and just break a sweat. Whether it's going up and down stairs on the way to your apartment or going for a bike ride or run. A body in motion stays in motion!" she told Hollywood Take.
Joan Smalls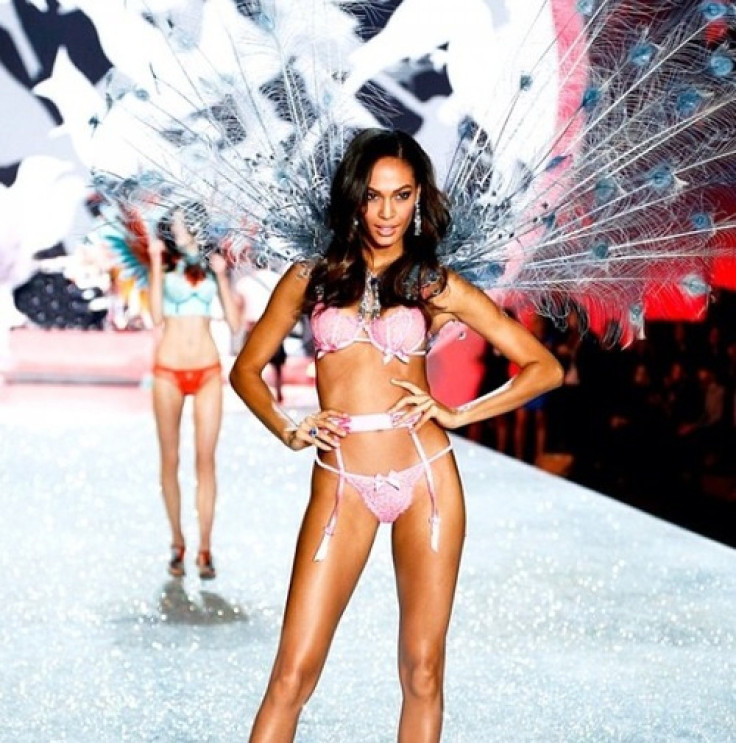 Joan Smalls rocked the runway this year, and told Elle how she keeps her body model-ready. While the 25-year-old doesn't diet, (certainly a rarity in the modeling world!), Smalls makes sure that she pays attention to her health in the form of exercising. "For fitness, mix it up and always remain active. I mix boxing with cardio and Pilates. If I'm not busy or working, I'll work out every day. If I am busy, I'll try to at least sneak in 30 minutes or try to work out every other day," she revealed.
© Copyright IBTimes 2023. All rights reserved.