VIDEO Federer vs. Djokovic 2015: Federer Proves A Point With Emphatic WIn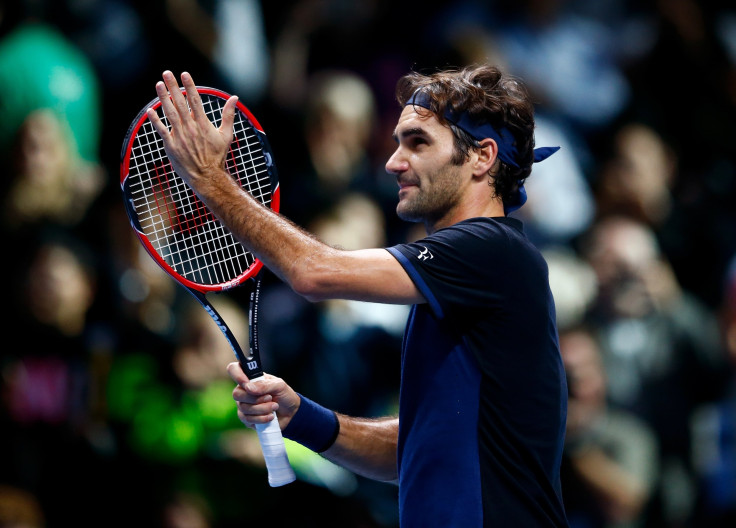 Roger Federer proved he still has plenty left in the tank, as the 34-year-old Swiss star defeated No. 1 Novak Djokovic in straight sets Tuesday in the Barclays ATP World Tour Finals at O2 Arena in London, 7-5 6-2.
Perhaps most impressive, Federer needed just 77 minutes to hold off the superstar Serb, who was riding a 23-match winning streak. Federer won 75 percent of his first-service points, far outperforming Djokovic's 51 percent. Federer won four out of his eight break-point chances.
"He tactically played well," said Djokovic of Federer. "Undoubtedly, he was the better player on the court. But I think I also allowed him to play and penetrate through the ball and dictate the tempo from the baseline.
"I didn't have this follow-through on my shots, no depth, honestly, many mistakes. Basically, if you play this way against Roger, you have no chance."
It was a victory that followed his relatively easy win over Tomas Berdych on Sunday. He never trailed in the two matches.
Up next for Federer in the round-robin event is a basically irrelevent match against Kei Nishikori, while Djokovic will face Berdych.
<iframe frameborder="0" width="480" height="270" src="//www.dailymotion.com/embed/video/x3ea22t" allowfullscreen></iframe><br /><a href="http://www.dailymotion.com/video/x3ea22t_roger-federer-post-match-analysis-at-sky-sports-studio-17-11-15_sport" target="_blank">Roger Federer Post Match Analysis at Sky Sports...</a> <i>by <a href="http://www.dailymotion.com/dm_5148458cb3322" target="_blank">dm_5148458cb3322</a></i>
© Copyright IBTimes 2023. All rights reserved.