VIDEO Ghana Goal Celebration: Players Dance After Gyan's Goal In Germany Match, Rivals Colombia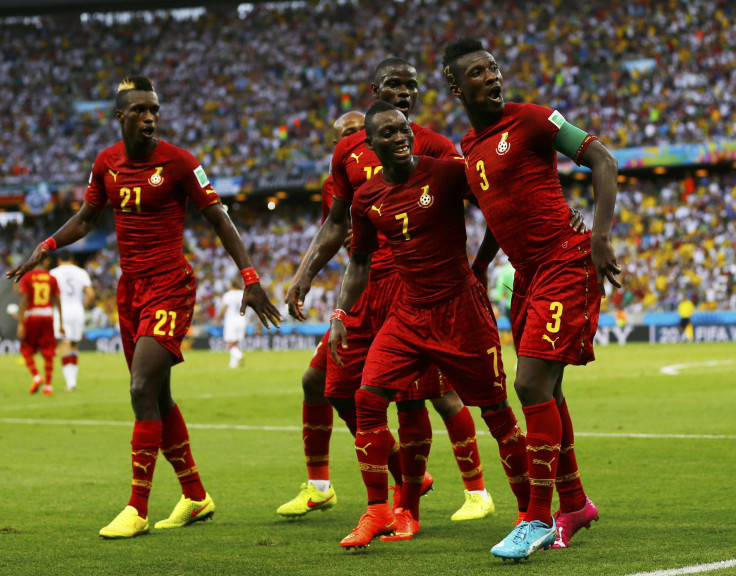 Stealing a page from Colombia's goal celebrations, Ghana broke out its own dance after taking the lead, however briefly, in Saturday's match against Germany.
Forward Asamoah Gyan put the Black Stars on top 2-1 with an incredible right-footed strike. What followed was he and his teammates grooving along to the cheers of the crowd.
The moves weren't like Colombia's samba or their version of "The Twist," but more like Elvis Presley's duck walk splashed with a little "Moonwalk."
Gyan was already the highest scorer in Ghana's history, but he padded his lead with his 41st international goal.
The celebration was short-lived after Germany's Miroslav Klose tied the game with his goal in the 71st minute and the match ended in a draw.
Ghana isn't technically eliminated from Round-of-16 contention. While they only have one point, they can still advance with a big victory over Portugal on June 26, but will need some help from the U.S.
More and better dances would probably follow if Ghana manages to advance.
Asamoah Gyan Goal ~ Germany Vs Ghana 1-2by cupgoals
© Copyright IBTimes 2023. All rights reserved.