VIDEO Jeremy Lin News: Houston Rockets Guard Dazzles Against Indiana Pacers In Philippines And Taiwan In 2013 NBA Preseason Homecoming [Highlights]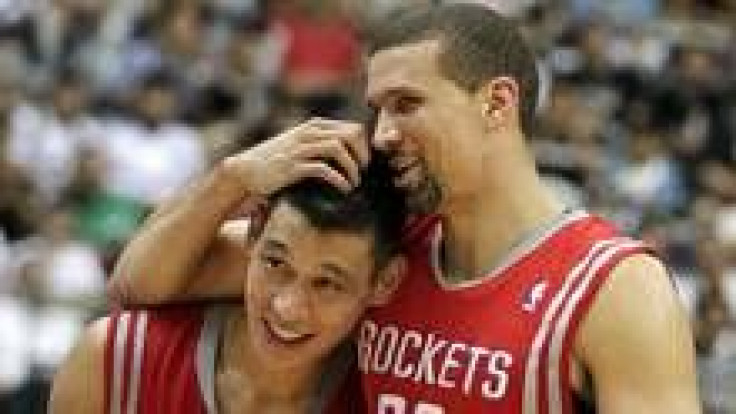 If the preseason is any indication, Jeremy Lin could be on his way to having a big 2013-2014 NBA season. After playing their first exhibition game last week, the Houston Rockets went overseas this past weekend, where the point guard had two big preseason performances.
On Thursday night, the Rockets and Indiana Pacers faced off in the Philippines. Houston won 116-96, with Lin adding 14 points, six rebounds and five assists. Four other Rockets players scored more points, but Lin was the crowd favorite.
"I'm excited to play here and in Taiwan," said Lin before the game. "I think the fans don't get a chance to often watch an NBA game live, so hopefully they'll really enjoy the experience and I think we're going to definitely enjoy it as well."
Two nights later, the two teams had a rematch in Taiwan, where Lin was treated like returning star. The 25-year-old was born in the United States, but his parents emigrated from there in the 1970's. In front of 13,686 fans, Lin did not disappoint.
He led Houston to a 107-98 victory, scoring 17 points on six-of-eight shooting. The game may not have counted in the standings, but the atmosphere made it feel like more than just any other exhibition contest.
"He puts so much pressure on himself," head coach Kevin McHale said. "There's an entire half of the world that seems to be pulling for him."
Below are video highlights of Lin's weekend overseas. The Rockets have four more preseason games remaining.
© Copyright IBTimes 2023. All rights reserved.