Video: Man Admits To Murdering Ex-Girlfriend, Ex-Wife On Facebook Live
KEY POINTS
Rajaee Shareef Black, 44, fatally shot his ex-wife, Wendy Natalie Black, and his ex-girlfriend, Tara Labang, over the weekend
Rajaee, who turned the gun on himself after the killings, talked about the murders on Facebook Live
Police did not disclose a motive for the incident, but the Blacks have been in a custody battle since 2018
A Maryland man who fatally shot two of his former partners last weekend discussed the killings in a social media live stream before he turned the gun on himself, police said.
Rajaee Shareef Black, 44, forced his way into the home of his ex-girlfriend, Tara Labang, in Federal Hill on Saturday afternoon and shot her to death, local newspaper The Baltimore Sun reported citing police officials.
The Hanover man then proceeded to the Columbia apartment building of his ex-wife, Wendy Natalie Black, and admitted to the previous murder on Facebook Live before expressing how upset he was about custody issues with his former partners, according to The New York Post.
"I just did something crazy, man. I just shot my ex-girlfriend in the head, yo. Felt like a dream. I never thought I would be that guy," Rajaee, a nurse anesthetist, was quoted as saying outside of the building.
He then told the camera that his ex-wife "really started" his depression and that he "can't go to prison."
"So, she next. Then I'm going to do myself too. But I just wanted to say this to people: Don't play with people's emotions, man. Don't lie on these men," Rajaee said.
When Wendy opened the door, Rajaee said, "Oh, there's my ex-wife right now," and then the video ended.
Rajaee then fatally shot Wendy before turning the gun on himself, police said.
Baltimore officers assigned to the department's Southern District station found Labang fatally shot in her home in the 1500 block of Marshall Street.
A neighbor who declined to be identified claimed her door's security camera picked up the sound of six gunshots.
Baltimore investigators learned of Rajaee's Facebook Live video and notified their counterparts in Howard County shortly past 2:20 p.m.
Rajaee and Wendy were found dead inside the vestibule of the latter's apartment after Baltimore police responded to reports of shots being fired in the 7300 block of Eden Brook Drive at around 2:10 p.m.
The two have been entangled in a custody battle dating back to 2018, court records showed.
The purported Facebook live stream video of the incident was re-posted to Twitter by a woman who claimed she was friends with Rajaee. It featured an apartment building number that was the same one county police had blocked off Saturday evening, according to The Baltimore Sun.
Authorities later located the former couple's two young children unharmed in Rajaee's gray BMW X3, which was parked in the parking lot of where the shooting took place, the Howard County Police Department said in a statement.
The children, whose identities were not released by police for their privacy, "have been placed in a safe environment and did not witness the incident," according to the department.
"This is a terrible, terrible tragedy. Our thoughts and prayers are with the family of these victims," Baltimore Police Commissioner Michael Harrison told reporters near the crime scene.
If you have thoughts of suicide, confidential help is available for free at the National Suicide Prevention Lifeline. Call 1-800-273-8255. The line is available 24 hours, every day.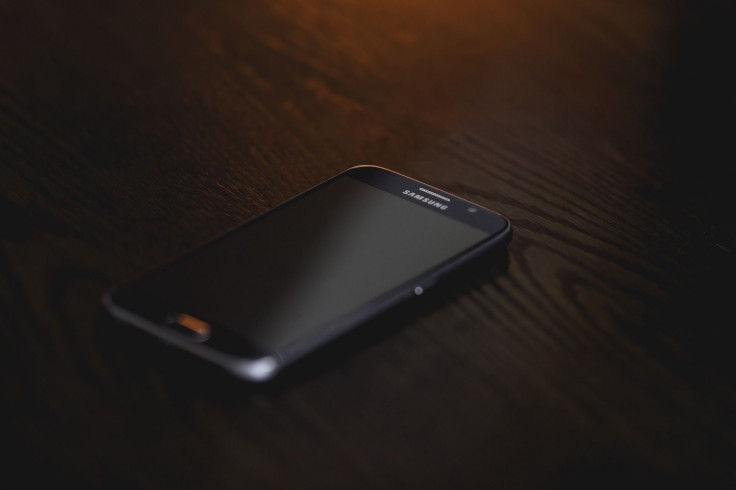 FOLLOW MORE IBT NEWS ON THE BELOW CHANNELS