VIDEO: Missouri Woman Sues Police For 'Violent' And Wrongful Arrests Of Her And Son At Sam's Club
KEY POINTS
Marvia Gray is suing police in Missouri for the altercation that took place at a local Sam's Club involving herself, her son Derek, and police
Police accused the two of allegedly stealing a TV that had purchased and were trying to return when they arrested them, resulting in a short "struggle" that left both Grays with multiple injuries
Marvia Gray is suing for an unspecified amount that is "fair and reasonable" to the injuries the pair suffered
A Missouri woman filed a lawsuit Monday against police for after an altercation in March while she was shopping at a local Sam's Club with her son. The incident was caught on camera.
Marvia Gray, 68, alleges that she and her son, 43-year-old Derek Gray, suffered serious and permanent injuries because of the altercation and arrest at the store in Des Peres, Missouri.
Andrew M. Stroth, the family's attorney, said the altercation was reportedly due to a 65-inch Sony television that Derek Gray had purchased for his mother from the store.
Derek Gray, who lives and works security in Virginia, was on work leave in Creve Coeur, Missouri, to care for his mother who is suffering from multiple ailments including glaucoma and osteoporosis. The two went to the Sam's Club to pick up the television but were forced to come back later with another car after failing to get the television in their SUV. Derek Gray said he spoke with an employee who told him it was okay to leave the television and pick it up later with a bigger vehicle.
When he returned, the store didn't give back the television "on the suspicion that he was attempting to steal it." However, an employee intervened and confirmed the situation with store management.
As Derek Gray left with the television, a Des Peres police officer at the store allegedly followed him out and accused him of trying to steal it before an employee told the officer Gray's situation.
Gray returned to the store shortly after with his mother after telling her about what happened at the store. While trying to return the television, four officers allegedly "seized Marvia Gray and Derek Gray, throwing them to the floor, beating them, handcuffing them, then arresting them."
The Des Peres Police Department said in a press release on March 25 that three officers were sent to the store after the first officer had called in about a possible theft. The officers then confronted the Grays for suspected larceny and detained them after a short "struggle." Police also alleged that Derek Gray attempted to remove a fire extinguisher from the wall "in a manner to attempt to use it against the officer" before he was restrained.
One witness at the store recorded the arrest on their phone both Derek Gray and Marvia Gray are heard screaming to be let go. The lawsuit claims Marvia Gray suffered multiple injuries to her knees, back, shoulder, tailbone, and arms while Derek Gray suffered from an open head wound that required multiple stitches and staples to heal.
"I'm looking at these police just beating him and kicking him and all of this, and I said 'They're going to kill him. They're going to kill him,'" Marvia Gray told reporters during a virtual press conference Monday. "I could see my son dying before my eyes."
Andrew Stroth continued, relating to Marvia Gray's fear about her son's safety to other incidents that resulted in a black man being "unjustifiably killed" by police.
"Mrs. Gray thought her son was about to be another black man unjustifiably shot and killed by the police," Stroth told reporters. "You can see in the video that she is terrified with respect to what they're doing to her son."
The St. Louis County chapter of the NAACP voiced their support for the lawsuit.
"In St. Louis and in the United States, when a black person interacts with a white police officer, the immediate concern is: Will he be treated with respect, or will they be allowed to make a call safely, or will they be harassed, beaten and killed because of the color of our skin?" chapter President John Bowman said in a statement.
Marvia Gray filed the suit in the St. Louis County Circuit Court and is seeking punitive damages considered "fair and reasonable" to the physical and emotional toll both suffered, along with covering attorney's fees and any other relief the court deems necessary for police to pay for.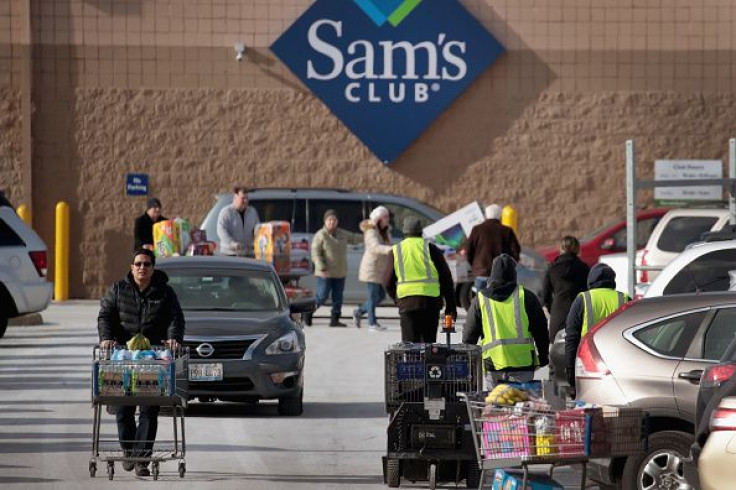 © Copyright IBTimes 2023. All rights reserved.