'Vikings' Season 2 Finale Party Ideas: Celebrate Episode 10, 'The Lord's Prayer,' By Throwing A Viking-Themed Bash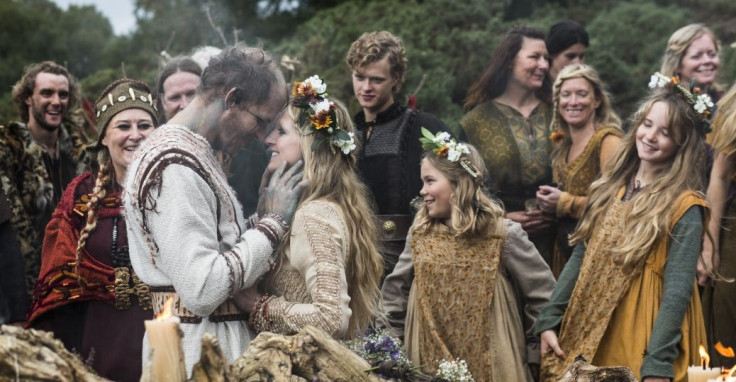 It's time to fetch your swords and sharpen your battle axes because the Season 2 finale of "Vikings" is only a day away from raiding our TV sets. And what better way to say goodbye to our favorite bearded and braided beauties then by honoring them through a wild Viking-themed celebration?
So, follow our party tips below and be the talk of your village by throwing the baddest historical bash your friends have ever seen! Seriously, they may just make you Earl of your neighborhood because of it.
Here's what you'll need for the finale episode of "Vikings" when episode 10, "The Lord's Prayer," airs on Thursday, May 1 at 10 p.m. EDT on the History Channel: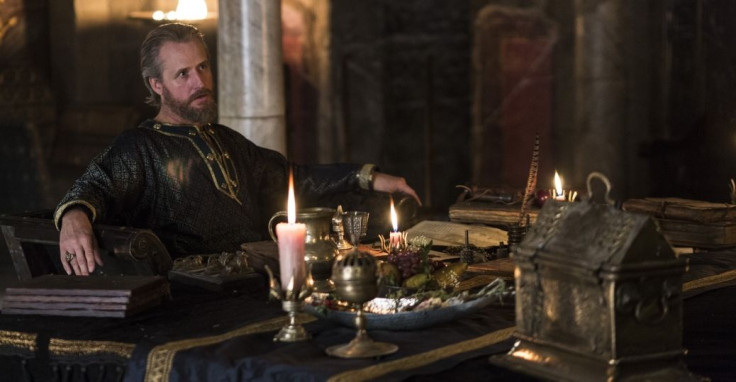 Decorations: Because "Vikings" is set in the early medieval Scandinavia times, you'll want to make the venue for your party have a rustic feel to it. Drape faux fur over chairs, hang tapestries on your walls or even do something as simple as using candles for your event instead of flicking on your lights. Nothing sets the mood for a Viking party like aluminous candles!
Drinks: What's a party without a little wine? Just like us, the Vikings are huge fans of fermented grapes. They're so obsessed with it that they were even willing to risk their life for just a sip. Remember Jarl Borg's second wedding? He tested the wine before his bride to make sure it wasn't poisoned. Unfortunately, his first wife wasn't as lucky.
Check Out Our "Vikings" Drinking Game!

And because your guests won't be a savage as Jarl Borg's murderous brother, enjoy your non-poisoned drink in an appropriately themed goblet; like this $6.99 chalice from party city. You can let your guest keep their mugs as party favors!
Party Favors: Speaking of party favors, it would be pretty grand of the host to send their guests off with something in their pockets. After your friends raid your home for your "Vikings" party, give them a few pieces of chocolate-covered gold to remind them why you're the "hostess with the mostess."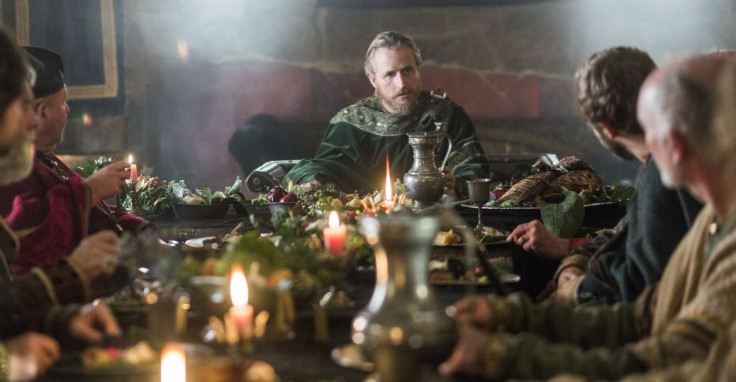 Food: There's a few things Vikings love to do—and that's fight, raid and eat. Let your hungry guest chow down on some Viking-themed food as they watch the Season 2 finale:
- Instead of roasting a pig or even baking chicken legs, why don't you go the cleaner route by cooking up some skewered meat? This way your guest's hands can stay clean throughout your party.
- A huge part of the "Vikings" story line is how Ragnar is a farmer turned war hero. His main goal in raiding the west is to find land for his people to grow food on. Honor Ragnar by roasting some veggies for your guests to snack on. We suggest sweet potatoes, brussel sprouts, carrots, onions and peppers. Besides, your vegetarian friends will thank you.
- Every Viking has a sweet tooth! Make some festive desserts for your party guests like these Rollo-inspired Battle Axe pretzel rods, Blood Eagle sugar cookies and cupcakes with the image of Lagertha's shield.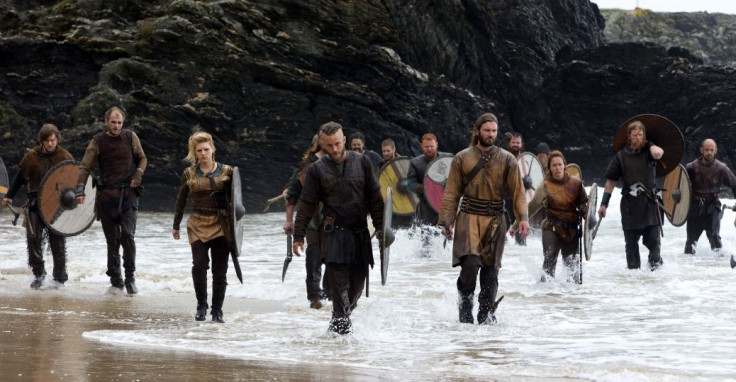 Look the Part: Lastly, make sure you're dressed like a Viking by braiding back your hair, growing out your beard or even apply some temporary tattoos for you and your guests.

Do you think you have what it takes to throw the most insane "Vikings" bash? Let us know your party ideas in the comments section below and don't forget to tune into the Season 2 finale when "The Lord's Prayer" airs Thursday, May 1.
© Copyright IBTimes 2023. All rights reserved.