'Vikings' Season 3: Prepare For 2015 Season With 5 Fun Facts Including Exclusive Behind The Scenes Scoop From History Channel Series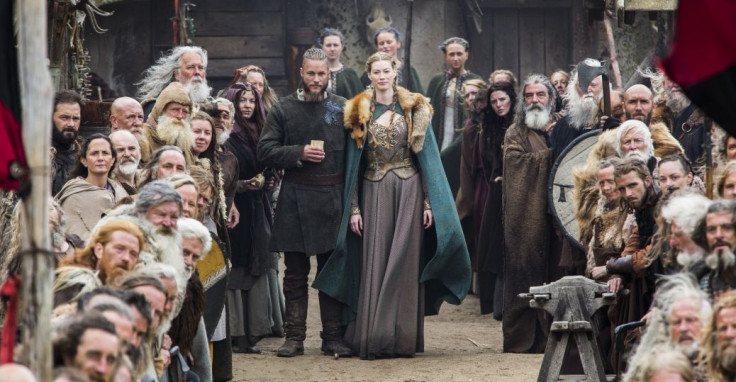 Just because our favorite History Channels series "Vikings" is on hiatus until 2015 doesn't mean we have to put our Nordic-obsessions on pause. In fact, since the Michael Hirst drama aired its Season 2 finale, we've been fixating more than ever on the historical TV show -- especially when it comes to behind the scenes scoop. That's why we decided to bring fans 5 fun facts about the "Vikings" history series, including exclusive information given to the International Business Times about what happens when the cameras aren't rolling.
1. Who knew Vikings had a playful side? Dee Corcoran, the mastermind behind the hairstyles of "Vikings," told IBTimes that when the warriors aren't plotting raids, they're planning pranks.

"They're always some pranks going on," the hair-savvy stylist explained. "Especially when Alexander [Ludwig] came on." Ludwig plays the older, buffer version of Ragnar's eldest son Bjorn. "They're always playing tricks on each other," she said, adding that the actors can be found tussling on set throughout the day."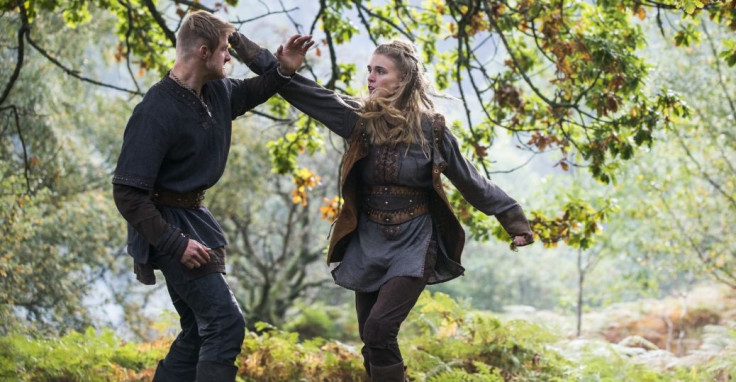 2. No CGI, no problem! Hirst explained that the fighting you see on "Vikings" is real. "The actors are always told to turn up several weeks before we start shooting so they can go through the choreography, because it's actually quite dangerous," Hirst told Complex. "We have real weapons and we have people jumping. We have hundreds of people fighting and it's not recreational. These people have to literally charge into each other." Yikes! Can you imagine plowing into Rollo?

The show runner then said that it makes a "huge difference" when viewers can sense the reality. "Look at something like 'Thor,' for example, none of the people have to ever fight at all. It's all CGI. We do the fighting for real and it's fantastic."
3. Let's talk hair: Because the actors are really fighting in battle, they're characters really need to look the part. That's where Corcoran comes in. The stylist told IBTimes the method behind her madness and how she created the iconic "Vikings warrior" look.

"It's a sharp look from around the crown," Corcoran explained, adding that the reason she opted for a shaven style in the back was so that hair couldn't be pulled in battle and to prevent lice from spreading.
4. They might look dirty but Vikings are actually historically clean creatures! According to History.com, the Vikings would bath at least once a week, which was more frequently than their European neighbors. They would also travel with hygienic supplies; including tweezers, razors, combs and even ear cleaners.
5. When the cast and crew of "Vikings" aren't filming scenes, they're bonding together whether it's watching a movie or tossing around dirt in a giant mud fight! Kathryn Winnick, who plays the role of Lagertha, wrote on twitter that when "The Choice" was being filmed it rained for three days non-stop.
Are you excited to watch Season 3 of "Vikings"? Get ready for the 2015 season by checking out what to expect when the History Channel drama returns to the small screen here.
© Copyright IBTimes 2023. All rights reserved.