'Vikings' Season 3 Spoilers: Promo Video Released; 7 Things We Learned From The New Trailer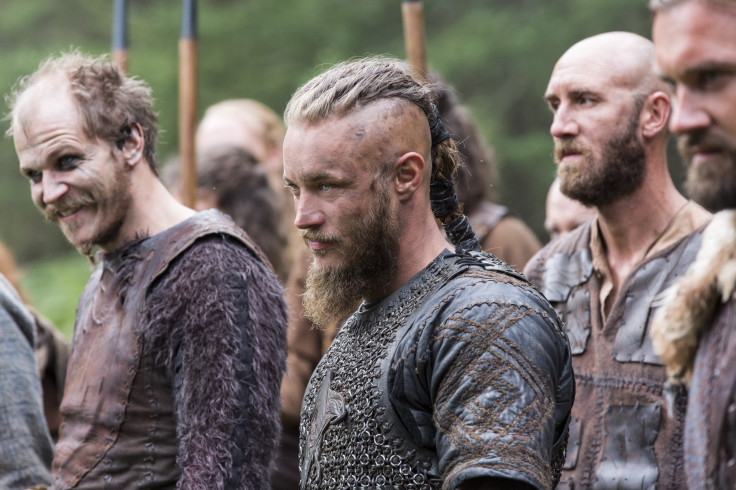 Sharpen your blades and fasten your armor because "Vikings" will be returning with a brand-new season in February 2015. Judging from the trailer for the upcoming episodes, the hit History Channel series will be even bloodier come the new year. Check out 7 things we learned about third season in the promo video below:
1. Stones and Bones: The Seer (John Kavanagh) foresees "life" in the trailer for Season 3. "Splitting, joining, struggling. And for this you must be patient," he warns. What do you think is the message behind the Seer's prophecy?
2. Brotherly Bonding: Rollo (Clive Standen) will continue to serve the King of Denmark as a faithful warrior in the new season. Does this mean the Viking will finally get a clean slate? Since Rollo's betrayal in Season 2, Ragnar (Travis Fimmel) has grown weary of his treacherous brother. But it looks like their rocky past will finally be put behind them come February.
3. A New Enemy: Ragnar may face a new, unexpected opponent in Season 3. Although Floki (Gustaf Skarsgard) proved to be loyal to the king in the surprising Season 2 finale, the rambunctious Viking still has a bone to pick with his old friend -- or should we say a crown to pick? Floki is seen picking up and looking longingly at the royal accessory in the Season 3 trailer.
4. Fierce Females: Lagertha (Katheryn Winnick) will lead the pack in Season 3 of "Vikings" when she assists Ragnar on raids. But her absence will allow another to rise up. TV Guide warns that a new character named Kalf, played by Ben Robson, will give the Earl a run for his money in the new season.
5. Heads Will Roll: The Seer may have predicted life in Season 3, but fans can always anticipate some brutal deaths. Some of the gruesome killings can be seen in the Season 3 trailer for "Vikings" as Ragnar travels on a boat decorated with skulls.
6. Relationship Woes: Aslaug (Alyssa Sutherland) is seen tearing up in the promo video as the Kattegat community surrounds her with cheers and smiles. Is it safe to say the royal couple is experiencing turbulence in their relationship?
7. Young, Rough Love: Bjorn (Alexander Ludwig) and Porunn (Gaia Weiss) will be taking their romance to the battlefield in Season 3. Kattegat's hottest new couple will also be sporting sick new hairdos in the upcoming episodes.
Do you think you're ready to raid with Ragnar, Lagertha, Floki and the rest of the Nordic warriors? Sound off in the comments section below with what you're most looking forward to in the February Season 3 premiere of "Vikings."
© Copyright IBTimes 2023. All rights reserved.