Virginia County Cancels School Due To Controversial, Islamic Faith Statement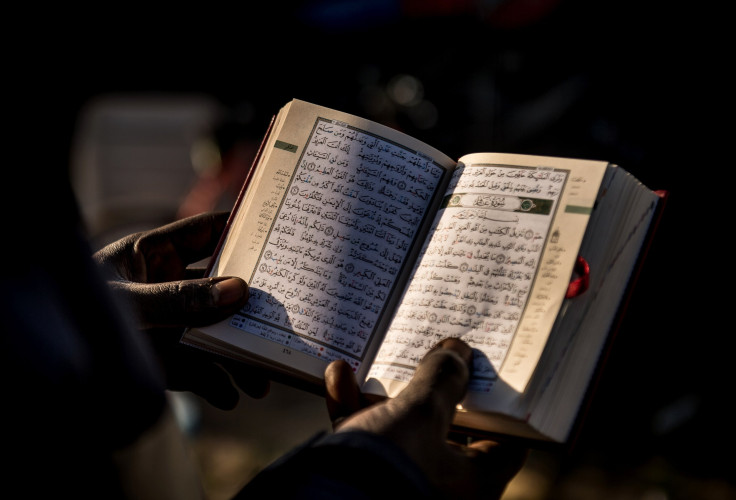 The public school system in Augusta County, Virginia, closed schools Thursday, canceled school Friday and canceled all sports and activities through the weekend after a class assignment involving Arabic calligraphy and an Islamic proclamation of faith prompted a massive backlash. The school system said it received so many phone calls and emails in response to the assignment that it had to close the schools as a precautionary measure, WVIR-TV reported.
"Following parental objections to the World Geography curriculum and ensuing related media coverage, the school division began receiving voluminous phone calls and electronic mail locally and from outside the area ... the communications have significantly increased in volume today and based on concerns regarding the tone and content of those communications, Sheriff Fisher and Dr. Bond mutually decided schools and school offices will be closed on Friday, December 18, 2015," Augusta County Public Schools said in statement.
During a geography lesson about world religions Friday at Riverheads High School, students were asked to practice calligraphy and write a Muslim statement of faith, or shahada. The shahada translated to, "There is no god but Allah, and Muhammad is the messenger of Allah." Students were also shown copies of the Quran, the News Leader reported. A number of parents were outraged over the assignment, and a forum was held Tuesday night at a church to discuss the assignment, during which several people called for the teacher's termination.
The divisive lesson was found to be in line with the Virginia Standards of Learning for the study of monotheistic world religions.
"The students were presented with the statement to demonstrate the complex artistry of the written language used in the Middle East, and were asked to attempt to copy it in order to give the students an idea of the artistic complexity of the calligraphy," according to a press release from Augusta County Superintendent Eric Bond, the News Leader reported. The press release also noted that students were not asked to, "translate it, recite it or otherwise adopt or pronounce it as a personal belief."
© Copyright IBTimes 2023. All rights reserved.