Virginia Police Officer Charged For Use Of Stun Gun And Restraint On Black Man
KEY POINTS
Officer Tyler Timberlake was charged with assault and battery for using his stun gun and restraining a black man seemingly unprovoked
Timberlake is facing up to three years in prison if convicted for the altercation
The scene has drawn comparisons to George Floyd's death in Minneapolis because of the manner in which Timberlake restrained the man
A Virginia police officer was formally charged Monday for using his stun gun seemingly without cause on an African American man during an arrest. The incident took place Friday in Fairfax County, Virginia, and bodycam footage of it was released online.
"The video also erodes the public's trust of police officers, not only in Fairfax County, but throughout this world," Chief of Police Edwin Roessler Jr. told reporters. "These acts are unacceptable."
The officer, identified as Tyler Timberlake, has been with Fairfax County police for eight years. He was charged with assault and battery and could serve up to three years in prison.
"We can all agree that the footage of this incident is unsettling," Fairfax County Commonwealth's Attorney Steve T. Descano said. "I want our community to know that we are pursuing charges that are in line with current law and supported by the evidence with which we have been presented."
Several officers and EMTs are seen speaking to the man, whose identity has not been released, as he circles a local street in a disoriented manner. The EMTs can be heard asking if the man needs oxygen while one officer asks if the man wants to go to detox. The man initially agrees, but appears to change his mind when asked to get into the ambulance at the scene that will take him to detox.
While he continues walking in circles, Timberlake approaches and uses his stun gun on the man. Timberlake then mounts the man's back, who is heard calling for help and saying "I can't breathe." As he appears to struggle, Timberlake tases the man in the back of the neck while other officers and EMTs come over to assist Timberlake.
The incident has been compared to the death of George Floyd, who died while being pinned in a similar manner by former Minneapolis police officer Derek Chauvin. The incident sparked mass protests in many U.S. cities.
Roessler told reporters all officers on the scene were "relieved of duty" and investigations have been opened in line with department policy.
Due to the graphic nature of the video, International Business Times has not included it in this report.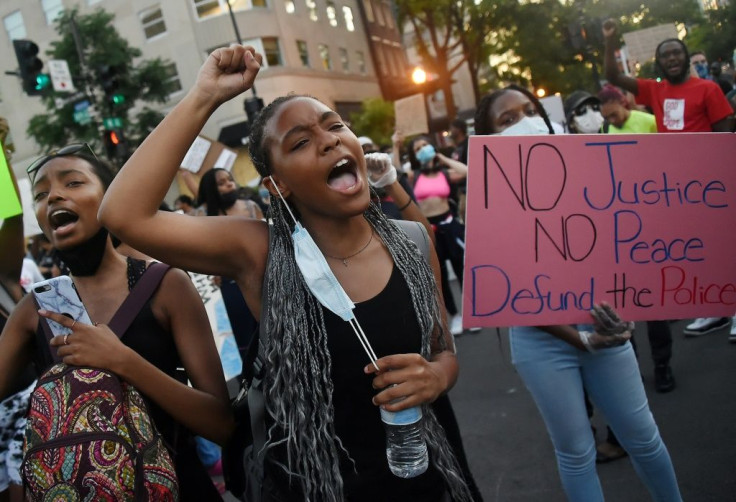 © Copyright IBTimes 2023. All rights reserved.