Virginia Sheriff Apologizes For Arrest Of Black Pastor Allegedly Assaulted By Group Of White People
KEY POINTS
Pastor Leon McCray was arrested on June 1 for brandishing a legally-owned handgun on a group of white people who allegedly assaulted him outside his property in Virginia
Shenandoah County Sheriff Timothy Carter issued a public apology to McCray over the weekend for the arrest on the department's Facebook page
The five suspects who allegedly assaulted McCray have been arrested and are being held without bail until their July court date
A Virginia sheriff issued an apology over the weekend for the arrest of a black pastor who was allegedly assaulted by a group of white people. Pastor Leon McCray, 61, was arrested on June 1 for brandishing a gun he legally owned after calling the police on the group threatening him.
Shenandoah County Sheriff Timothy Carter issued a public apology to McCray for the arrest on the department's Facebook page and said the group that allegedly assaulted McCray had been arrested. The suspects were identified — Donny Salyers, 43; Dennis Salyers, 26; Farrah Salyers, 42; Christopher Sharp, 57; and Amanda Salyers, 26 — and charged with assault, assault by mob, hate-crime simple assault, trespassing and felony abduction.
"I have apologized to Mr. McCray, and I appreciate his patience as I have worked through these matters. I do listen to citizen complaints and I take them seriously," Carter wrote in the post.
"I want the people of Shenandoah County to know I and the Sheriff's Office staff appreciate and care about the minority communities, and especially our Black community, in Shenandoah County."
The group is being held without bond and has their first court date scheduled for July 17.
The altercation took place on June 1, when a white couple tried dumping a refrigerator at an apartment property McCray owns near Edinburg, Virginia. McCray said he confronted the pair and asked them to stop when one began verbally taunting him and the second left to get others.
McCray said after the one returned with three others, the group surrounded him and began pushing him while continuing to taunt him. McCray said the group was "telling me that my black life and the Black Lives Matter stuff, they don't give a darn about that stuff in this county, and they could care less and 'We would kill you.'"
McCray then pulled his licensed handgun on the group and called police. Two officers responded to the call and promptly arrested McCray for brandishing the gun on the group while they continued to hurl racial slurs and insults at McCray.
"All this happened on my property," McCray said at a sermon. "I said, 'What about the trespassing and the assault?'"
The two officers involved in McCray's arrest were placed on administrative leave without pay. McCray also expressed his gratitude to Sheriff Carter for arresting the group but said work still needed to be done to change the county's culture.
"I respect and appreciate that charges have been brought against the mob that assaulted me, as there should have been from the beginning," McCray told the Richmond Times-Dispatch on Sunday. "I just want things to change. They must change, and I won't stop until it changes."
McCray's charge for brandishing the firearm still has not formally been dropped.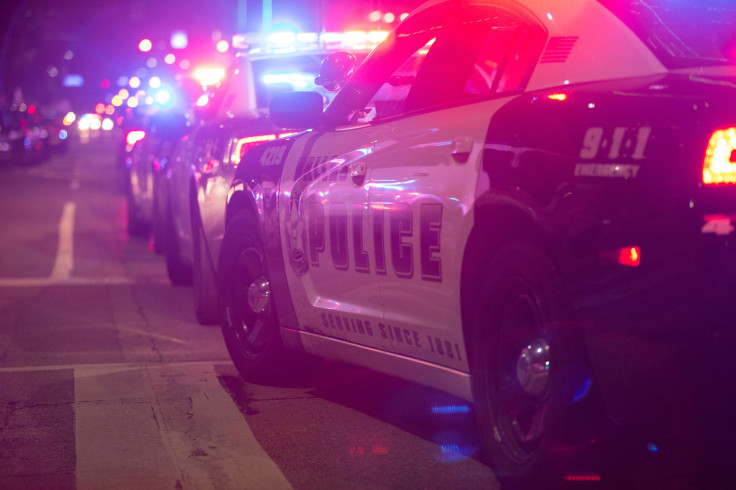 © Copyright IBTimes 2022. All rights reserved.
FOLLOW MORE IBT NEWS ON THE BELOW CHANNELS