Volkswagen Case Spotlights Lawmakers From Competing Auto Manufacturing States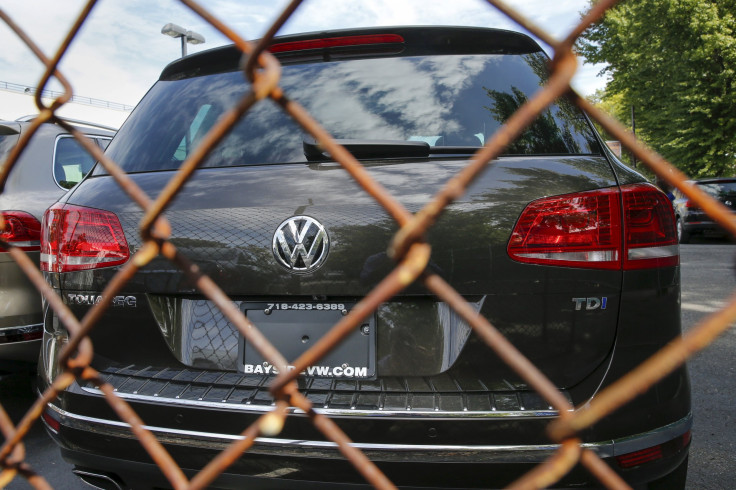 After Volkswagen admitted it had installed software in its cars to evade government emissions tests, federal lawmakers quickly announced they were launching a congressional probe into the matter. The hearings would appear to be a straightforward affair, pitting U.S. legislators against a foreign conglomerate caught evading American laws. But the congressional politics may end up being far more complex, as powerful GOP lawmakers from two automobile states have competing local interests at stake.
The hearings will be led by Michigan Rep. Fred Upton, a Republican who chairs the Energy and Commerce Committee and who has been a high-profile opponent of stricter limits on pollution spewing from cars. Yet Tuesday, as he announced the impending hearings about Volkswagen's scheme, Upton declared that "strong emissions standards are in place for the benefit of public health."
The outspoken foe of the Environmental Protection Agency suddenly backing tough emissions standards appeared to reflect the interests of his constituents in Michigan, home to some of Volkswagen's major U.S. competitors. Those companies -- such as General Motors, Ford and Chrysler -- could benefit if the German automaker is crippled by bad headlines and federal law enforcement actions. Upton is among the House's top career recipients of campaign donations from automobile manufacturers; employees of Volkswagen competitors Ford and GM contributed $213,000 -- more than three-quarters of Upton's total haul from auto manufacturers, according to data compiled by the Center for Responsive Politics.
Upton already had reason to be down on Volkswagen. In 2007, Volkswagen America announced it was uprooting its headquarters from Auburn Hills, Michigan, and moving to Virginia. The following year, the firm rejected Michigan when deciding where to site a new manufacturing facility.
Volkswagen instead chose Tennessee, after state and local political leaders there devoted more than $500 million of taxpayer money to persuade the firm to build a massive manufacturing plant in Chattanooga. The facility -- which produced one of the Volkswagen models with the misleading emissions software -- employed 2,300 people and was set to expand to as many as 4,500. Those workers are hardly lacking political influence: They are represented on Capitol Hill by a congressional delegation with serious clout that could be marshaled to protect the company.
The state's senior senator is Lamar Alexander, who serves on the powerful appropriations subcommittee that oversees the budget of the Department of Justice. That role could provide him with opportunities to try to use the power of the purse to influence the department's decisions about whether or how to prosecute Volkswagen. Alexander has been a booster of the company. Only a few months ago he lauded the fact that with the company investing in the state, "one-third of Tennessee manufacturing jobs are auto related."
On the House side, Tennessee has similarly well-placed lawmakers. While Michigan's Rep. Upton chairs the House Energy and Commerce Committee, Tennessee Republican Rep. Marsha Blackburn serves as the committee's vice chairwoman. Tennessee GOP Rep. John Duncan is also the vice chairman of the House Transportation Committee.
During the upcoming political battle on Capitol Hill, lawmakers may note the irony of Volkswagen's previously being touted by federal officials as an industry leader in reducing diesel emissions. In the text of a 2001 diesel rule finalized in the waning days of the Clinton administration, the EPA specifically pointed to the company's reported success in reducing nitrogen oxide emissions by 71 percent.
In that same rule, the agency promoted its prohibition of so-called "defeat devices," which can be employed in cars to hide higher emissions. According to an EPA press release, Volkswagen has admitted that it used such devices to hide nitrogen oxide emissions far higher than federal standards permit. That makes it only the latest firm to face federal action over such technology.
In 1998, the EPA and the Justice Department fined Honda and Ford in cases involving "charges that both companies illegally sold vehicles and engines equipped with defeat devices that prevent emissions-control systems from working properly." That same year, the agencies announced a $1 billion settlement with major truck manufacturers for "installing devices that defeat emissions controls." More recently, in 2007, the agencies reached a first-of-its-kind settlement cracking down on the sale of oxygen sensor simulators that "tricks an automobile engine's computer into sensing a properly functioning emission control system."
For its part, Volkswagen has set aside more than $7 billion to pay the costs associated with the scandal. Meanwhile, as Congress wades into the tumult, the White House now faces a first test of its recent directive instructing prosecutors to not merely target whole companies suspected of wrongdoing but to also focus their sights on individual executives at those firms. That shift -- enshrined in a Justice Department memo -- was issued only days before the EPA said Volkswagen violated federal environmental laws.
© Copyright IBTimes 2022. All rights reserved.
FOLLOW MORE IBT NEWS ON THE BELOW CHANNELS