Voter Suppression? Georgia Law Restricting Voter Access Passes House
A Georgia bill to curtail voter access and consolidate power in the hands of conservative state officials has passed the state's House. Community organizers told CNN the proposal would decimate political representation, counteracting voter turnout efforts that delivered a surprise double victory for Democrats in 2020's Senate runoffs.
SB 202 would essentially eliminate ballot drop boxes, criminalize giving food or water to voters in line and cut the runoff cycle to four weeks--less than half of its current nine weeks.
It would also greatly expand the powers of state officials. They would be able to replace local election officials and allow unlimited challenges to voter registrations. The elected secretary of state would be removed from his position as chair of the state electoral board.
"It will make what we all lived through in 2020, child's play," said Lauren Groh-Wargo, CEO of the nonprofit Fair Fight Action.
"We cannot undermine free and fair elections in Georgia because of baseless and unproven claims of fraud," said Democratic state Rep. Kimberly Alexander.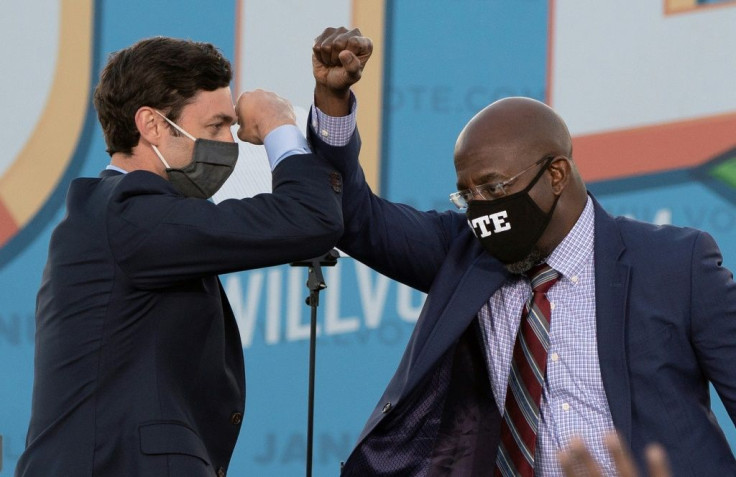 Republicans characterized the bill as restoring faith in the electoral process. During floor debate Thursday, Rep. Barry Fleming said it would give "more accountability" to voting.
State legislature across the country controlled by the GOP are considering a historic number of restrictions on voter access, tightening controls and slashing voting windows. The Brennan Center For Justice logged 250 bills in 43 states designed to curtail voting rights in a recent count.
Joe Biden addressed the issue during his first press conference Thursday, saying Republicans were trying to make "Jim Crow look like Jim Eagle."
"What I'm worried about is how un-American this whole initiative is. It's sick. It's sick," he said. "Deciding in some states that you cannot bring water to people waiting in line? Deciding that you're going to end voting at 5:00 when working people are just getting off work, deciding that there will be no absentee ballots under the most rigid circumstances, it's all designed. ... The Republican voters I know find this despicable."
Democrats have their own voting rights bill proceeding through Congress, hoping to defend voter access on a national level. Biden has said getting it passed will be one of his primary focuses.
Georgia's bill now heads to the Senate, where it will have to be reconciled with the Senate's much shorter draft. That version is expected to have a vote in several days, clearing the way for a unified bill to proceed to the Governor's office.
© Copyright IBTimes 2023. All rights reserved.