'VPR': Tom Sandoval Slams Ariana For Allegedly Calling Him 'Dumb' Throughout 9-Year Relationship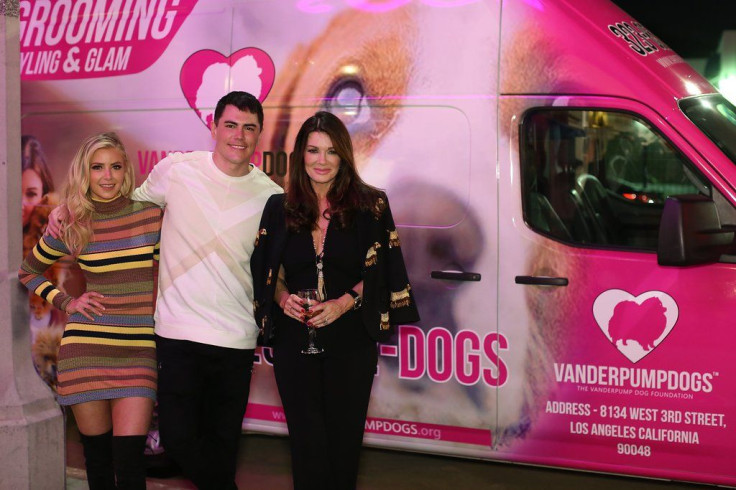 KEY POINTS
Ariana Madix and Tom Sandoval had a heated confrontation during the "VPR" Season 10 reunion
Sandoval accused Ariana of insulting his intelligence throughout their relationship
Ariana denied ever telling Sandoval he was "dumb" when they were together
Tom Sandoval is getting candid about how his ex-girlfriend Ariana Madix made him feel when they were together.
In a first look at Peacock's extended version of part 2 of the "Vanderpump Rules Reunion: Pumped Up Edition," obtained by Us Weekly, Sandoval slammed Ariana for the way she allegedly treated him throughout their nine-year relationship, claiming that she constantly insulted his intelligence.
"The way you talk to me, the condescending attitude, the way you're, like, 'Rub two brain cells together,'" he claimed in the clip. "The way you would always tell me, like, 'Yeah, your brain don't (sic) work so well.'"
The TomTom co-founder went on to allege that Ariana, who broke up with Sandoval in March, was "always, always telling me that I'm dumb" when they were dating.
However, Ariana reacted with disbelief to her ex-boyfriend's allegations. She claimed that the "two brain cells" comment was a joke Sandoval made himself.
"I've never told you you were dumb," she alleged in the teaser. "I never said you were dumb until today. 'Cause you're acting dumb today."
During the heated exchange, the Florida native called Sandoval "literally delusional" and used a tactic that she claimed she got from her ex.
"I'm gonna use your tactic that you told me about filming this show — it's that if someone's saying something wrong about you, never let them finish a sentence," Ariana said.
Sandoval, however, claimed that it was Ariana who came up with that strategy.
"That's not what I said, I said you need to correct them," he responded while pointing a finger at his ex. "That was your tactic. That was your tactic, motherf—ker. You said these girls like to spread propaganda."
It wasn't the first time Sandoval claimed that Ariana makes him feel dumb.
"It hurts my feelings because the person I love thinks I'm dumb or, like, annoying. It definitely pulls in the question, like, whether Ariana and I are right for each other," Sandoval said during a confessional for a "VPR" episode that aired in April but was filmed when they were still together.
Sandoval and Ariana called it quits in March after she discovered his months-long affair with their "VPR" co-star Raquel Leviss.
Ariana broke up with Sandoval after she allegedly found explicit videos of Raquel on his phone and learned that they had been communicating inappropriately for months, according to reports.
However, Sandoval claimed on "Howie Mandel Does Stuff" that he broke up with Ariana in February, weeks before she discovered his affair with Raquel. However, at the time, Ariana was allegedly in denial and refused to end things.
"I actually did break up with her on Valentine's Day," Sandoval claimed to host Howie Mandel. "I had already broken up with her two weeks earlier."
"I sit down to talk to her, and she's like, 'I'm not letting you leave me. You're going to have to force me out of this relationship,'" Sandoval added of Ariana's alleged response. "I was like, 'Ariana, I don't think I could be faithful in a relationship with you right now.'"
The extended, uncensored version of part 2 of the "Vanderpump Rules" Season 10 reunion will be released on Peacock Thursday.
Part 3 of the reunion will air on Bravo at 9 p.m. EDT on June 7.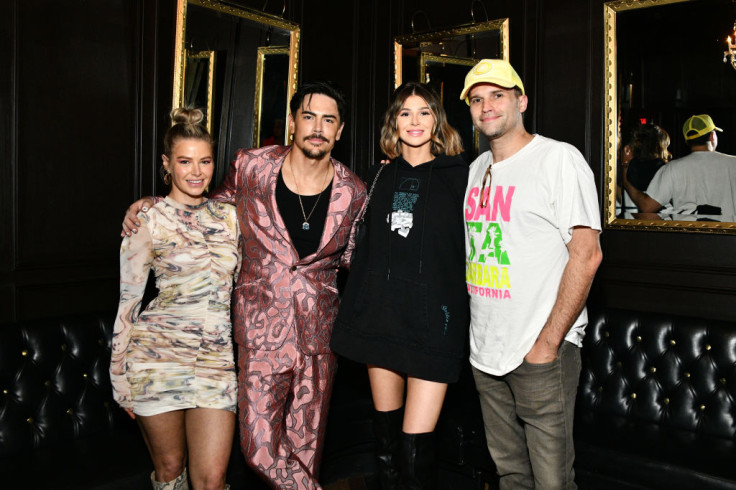 © Copyright IBTimes 2023. All rights reserved.