VR Advertising Might Make Car Commercials A Lot More Fun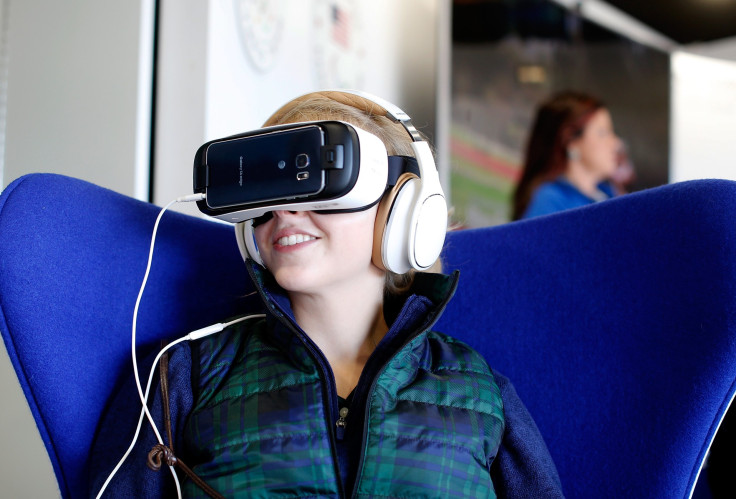 LOS ANGELES — Virtual reality looks like the next big thing in movies, TV shows, video games — and even porn. And of course, advertisers want in.
One of the first VR mobile ad platforms comes from Immersv, which pulled back the curtain on its movie theater-inspired product Thursday. It's currently targeted at VR developers, who can buy ads in other VR games that they hope will help more users discover their content. But don't be surprised if companies pitching everything from SUVs to vacation resorts also start putting their money where your eyes are.
Immersv's ads work in a similar way to other mobile video ads, but in VR. They are delivered as pre-roll video — a la YouTube — or as an interactive item between levels of a game, for example, that users can "click" by locking eyes on (the head-tracking features of VR headsets, such as the Samsung Gear VR, make that possible). Viewers are then transported into a separate theater environment where they can watch the video ad, either on the screen of the theater setting or in full, immersive VR. The ad ends with a landing card that — also with a gaze — takes users to a store to purchase the advertised app. Ads are sold on a cost-per-view basis that ranges between 3 and 5 cents a view.
Immersv chief executive Mihir Shah told International Business Times that VR ads simply work better than traditional mobile ads. In beta testing, nearly 80 percent of Immersv videos were watched to completion. About half of video ads shown on smartphones and tablets are viewed to the end, according to a report from ad platform Vindico.
"You get much more engagement in VR than a mobile ad," Shah said.
Shah is the former chief executive of mobile ad company Tapjoy, and co-founder John Gentilin was the chief architect of RockYou, also a mobile ad business. Shah said industry experience is why they decided to make app developers Immersv's launch customers. Advertising on other apps turns out to be a good way to reach people who like apps.
"The ads that work best are ads for other apps," he said.
Ross Gerber, co-founder of Gerber Kawasaki Wealth and Investment Management in Santa Monica, California, told IBT he thinks VR advertising has enormous potential to sell a whole lot more than apps, however. Tourism boards spend a lot of money airing commercials they hope will transmit people in Minnesota to the beaches of Barbados or the coral reefs of Australia, but Gerber said VR is just so much more immersive. And of course customers could eventually book rooms directly through their internet-connected headsets.
"I think it's going to be huge for travel and hotels," Gerber said. "Let's say I want to go to Hawaii. One of the greatest experiences I had in VR was with the Sports Illustrated Swimsuit VR app. Some was shot in Tahiti — a place where I was — and it was so cool and really took me back there. Imagine having the Sports Illustrated model showing you around the Four Seasons in Wailea."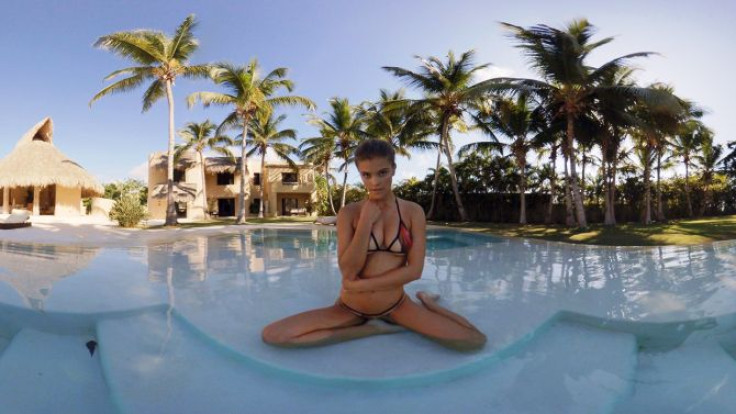 And Gerber said VR's user base — which he said will always skew younger even as the technology becomes commonplace — is the right target market for those companies.
"The younger demographics are all about experiences," he said. "This is not about marketing to baby boomers. Let's say Tesla wants to show young people what it's like to drive the new Model 3. I can get on my VR headset and be put right into a Model 3 — maybe even with Elon Musk driving and telling me about the features."
Gerber said automakers, who are already among the biggest ad spenders in America — just watch the Super Bowl commercials — are ideal candidates to invest the necessary resources to produce high-quality VR commercials. He said he could easily see a car company throwing a couple million at developing a VR experience for some of its cars, but only when the size of the market makes sense.
"Right now it's so early, do I want to put my ad dollars there?" he said.
© Copyright IBTimes 2023. All rights reserved.