Walgreens Draws Ire Over Decision Not To Carry Abortion Pills As Bill Proposing Death Penalty Gains Traction
The battle over women's health rights continues to heat up following the Supreme Court's decision to overturn Roe v. Wade last year, as conservative states continue imposing restrictions on abortion access.
The latest challenges come in the form of proposed legislation proposing women be punished with death if they get an abortion, as well as Walgreens, the second-largest national drugstore chain, announcing it would no longer provide pills and medications for women that can help with the procedures following threats of fines and other actions against them in certain states if they continued providing access.
Their decision came following a letter from Republican attorneys general in 20 states that threatened consequences if the company continued supplying specifically the drug Mifepristone. Of the 20 states where the AGs signed the letter, 10 have been identified as ones that have enacted total bans and made abortion illegal, according to the Center for Reproductive Rights, while six are considered hostile because they have argued for bans but not fully succeeded at implementing them. Four of those states—Alaska, Florida, Montana and South Carolina—still allow for legal abortions.
Walgreens responded to the letters by saying that they will not sell the pills in those specific states, by mail or in stores, in those states.
"This is a very complex and in flux area of the law, and we are taking that into account as we seek certification to dispense Mifepristone," Fraser Engerman, Walgreens' senior director of external relations, said in a statement to NBC News. "We are not dispensing Mifepristone at this time, We intend to become a certified pharmacy under the program, however we will only dispense in those jurisdictions where it is legal to do if we are certified."
The letter was also sent to CVS, Rite Aid, Costco, Albertsons, Kroger and Walmart, though they have not released statements on whether they will or will not sell the pills.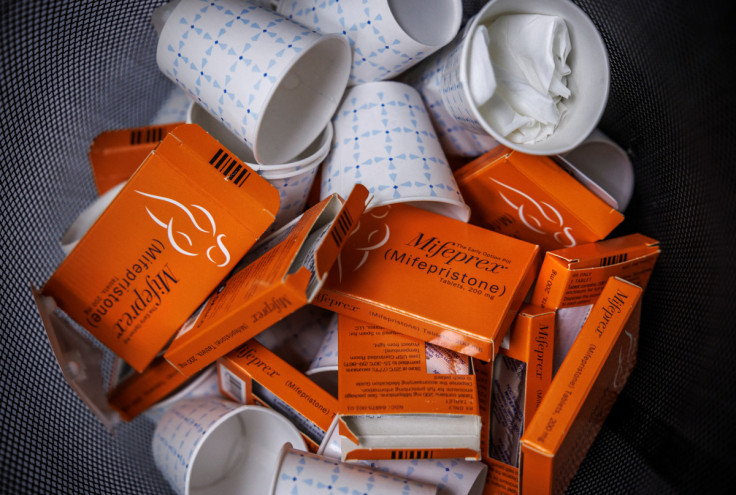 The move was met with wide criticism online, as many decried the decision and noted it seemingly goes against the company's own social media tagline where it claims to "champion the health and well-being of every community in America."
Mifepristone, which can cause an abortion up to week 10 of pregnancy by blocking progesterone, and is often used with misoprostol, a similar medication, has come under scrutiny before, with Sen. Ted Cruz (R-Texas), referring to Mifeprex as a dangerous pill in 2020, as he unveiled a plan to try and get the pill banned entirely. Those comments also led to backlash as he also said while introducing the plan that pregnancy was not a "life-threatening illness."
The Walgreens move is only the latest shocking turn in the ongoing battle over abortion rights, and South Carolina, one of the states where the drug will no longer be available despite abortion still being legal, has also come under fire as a proposed bill there could punish women in the state with the death penalty for receiving an abortion if it is passed.
The Bill, known as HR 3549 or the South Carolina Prenatal Equal Protection Act of 2023, was introduced last week by Rep. Rob Harris (R-Spartanburg), and aims to amend the code of laws in the state by adding sections that define a person to include an unborn child at any stage of development and to "ensure that an unborn child who is a victim of homicide is afforded equal protection under the homicide laws of the state."
With that language, if the bill was passed, a woman receiving an abortion could then be charged with homicide. In South Carolina, the death penalty is legal, and the state Supreme Court heard arguments earlier this year on whether the state could legally carry out executions via firing squad or electric chair, as they have been unable to obtain drugs necessary for lethal injections.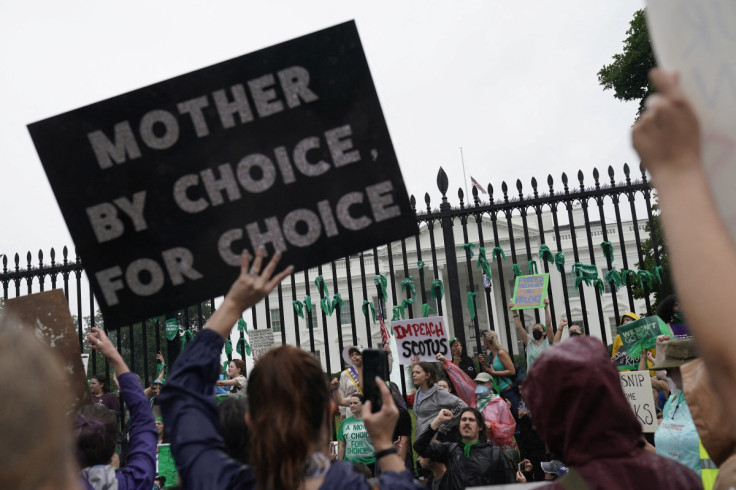 © Copyright IBTimes 2023. All rights reserved.