'Walking Dead' Season 4 Spoilers: Episode 1 – 4 Titles, Descriptions Leak Online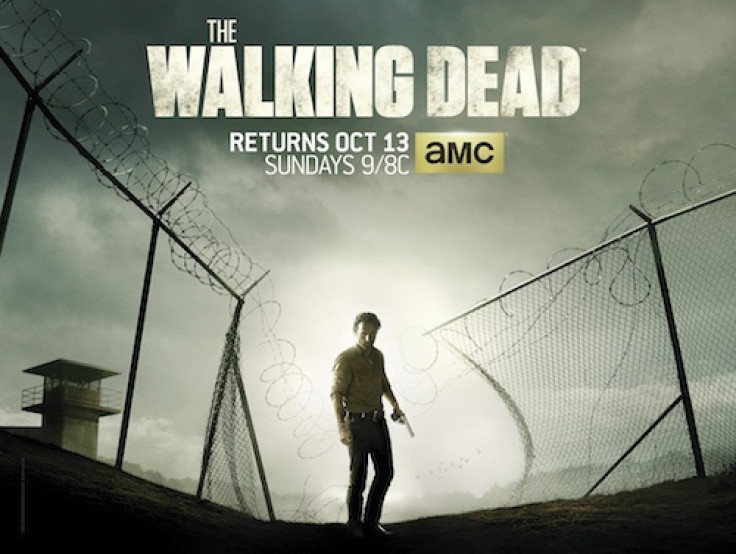 Are your ready to dive back into the zombie apocalypse? Season 4 of AMC's "The Walking Dead" is set to kick off Sunday, Oct. 13, and we've got some scoop on what to expect from the first several episodes.
As we previously reported, the season 4-premiere title was leaked and revealed to be "30 Days Without an Accident." According to Spoiler TV, the episode will find Rick, Daryl and the rest of the group living an "ideal life" with the Woodbury survivors at the prison. The crew will strive to hold onto their humanity, but as the title suggests, new and challenging obstacles will be thrown their way.
In episode 2, "Infected," the group discovers that even though the Governor is gone, their problems are not. Facing a new enemy, Rick and the others will be forced to "fight to protect their hard-won livelihood."
Episode 3, "Isolation," will see a group of prison survivors forced to leave the grounds to search for supplies. Meanwhile, the rest of the prison people will be left to mourn their recent losses.
In episode 4, "Indifference," the supply run doesn't go as planned. With that group facing hurdles outside the prison walls, those within are doing just as poorly.
Besides new enemies and struggles, "The Walking Dead" will introduce some new faces in its fourth season. Check out the casting roundup below:
Rosita Espinosa: A "tough and beautiful" zombie apocalypse survivor.
John Tyler: A "vulgar" man in his 30s who is rough around the edges but also wise.
Wayne Kesey: A smart and "experienced liar" in his early 30s.
Jordana Barraza: A tough and beautiful Hispanic woman who is "shamed about her past."
Bob Stookey: A former Army medic who has "seen things go bad over and over, and winding up in a stable place doesn't shake him from his experience."
Don: A "sometimes grumpy" grandfather in his 60s.
Laura: A single mother and former nurse.
Mack: An "aggressive wiseass."
Patrick: The "fair-minded" brother of Mack.
Melody: A "tough and funny" woman.
Catch the season 4 premiere of "The Walking Dead" when it airs on AMC at 9 p.m. on Sunday, Oct. 13.
© Copyright IBTimes 2023. All rights reserved.