'Walking Dead' Season 6 Spoilers: 3 Alexandria Characters To Watch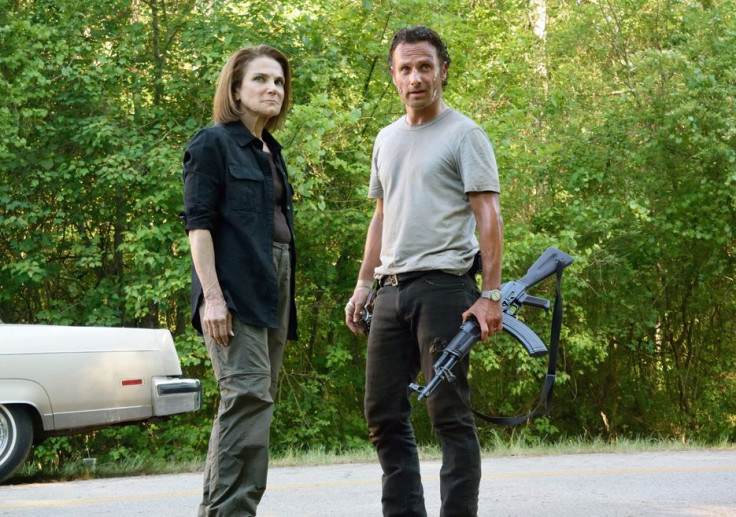 "Walking Dead" fans already know the key players in Rick's group of survivors, but what about the Alexandria residents? A handful of new survivors were introduced in the second half of Season 5, but viewers didn't get to know many of them that well do to the never-ending drama. Now, ahead of Season 6, it appears as if three of the Alexandria people will take on bigger roles.
According to The Hollywood Reporter, the AMC series has upped three actors to series regulars – Alexandra Breckenridge (Jessie Anderson), Austin Nichols (Spencer Monroe) and Tovah Feldshuh (Deanna Monroe). The three characters were introduced at the safe haven in Season 5.
Viewers may remember Jessie (Breckenridge) as Rick's (Andrew Lincoln) love interest. Jessie met Rick when he first moved into Alexandria, and developed a friendship with him after cutting his hair. Once Rick became town constable, he became over protective of Jessie, fearing that her husband Pete (Corey Brill) was abusing her and her two sons. Despite Jessie's wishes for Rick to stay out of her personal life, Rick ended up getting in a physical altercation with Pete. The fight led town leader Deanna (Feldshuh) to hold a meeting to determine whether or not Rick and his group should be allowed to stay within the walls of Alexandria. But before a decision could be made, Pete arrived at the meeting with Michonne's (Danai Gurira) katana. Drunk and angry, Pete accidentally cut the throat of Deanna's husband, Reg (Steve Coulter). Season 5 concluded with Jessie looking on in horror as Deanna gave Rick permission to kill Pete.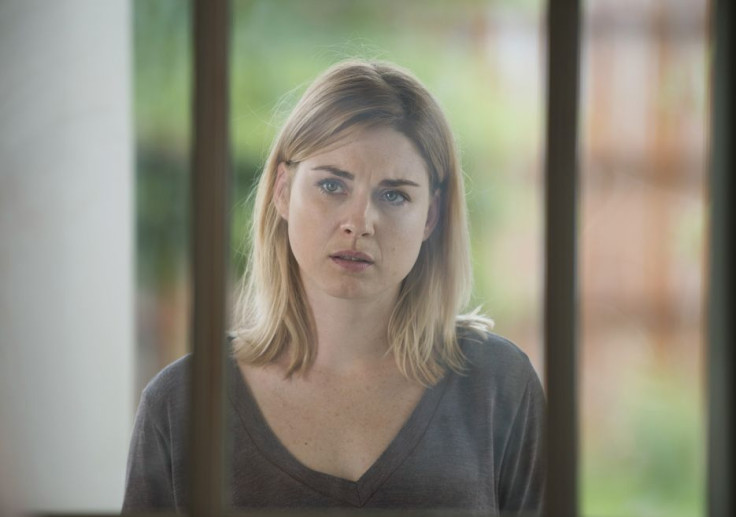 Jessie and Deanna already worked themselves into the storyline, but it'll be interesting to see how Spencer Monroe fits into Season 6. Although he was featured in Season 5, his only memorable part was leaving the watch tower and telling Father Gabriel (Seth Gilliam) to lock the gate behind him. As fans know, Father Gabriel didn't close the gate and walkers got into the safe zone because of that.
Spencer is featured briefly in the trailer with Rosita (Christian Serratos). The wall of Alexandria can be seen in the background, but it's not clear if they are outside or in the safe haven. Both have guns in their hands and appear disheveled, with Rosita's hands covered in blood. Another clip shows him with Rosita overlooking a hoard of walkers who are against the wall of Alexandria.
How will Spencer factor in Season 6? In Robert Kirkman's comic books he's a spoiled rich kid who develops a relationship with Andrea (Laurie Holden). Since Andrea was killed off in Season 3, the plotline in the upcoming episodes will have to differ slightly. However, there is still a chance that he could interact with graphic novel villain Negan, who is rumored to be making an appearance this season.
"Walking Dead" Season 6 premieres on AMC on Sunday, Oct. 11, at 9 p.m. EDT.
© Copyright IBTimes 2023. All rights reserved.