'The Walking Dead' Season 7 Spoilers: Rick, Daryl And The Survivors Prepare To Fight Back In Episode 10 Video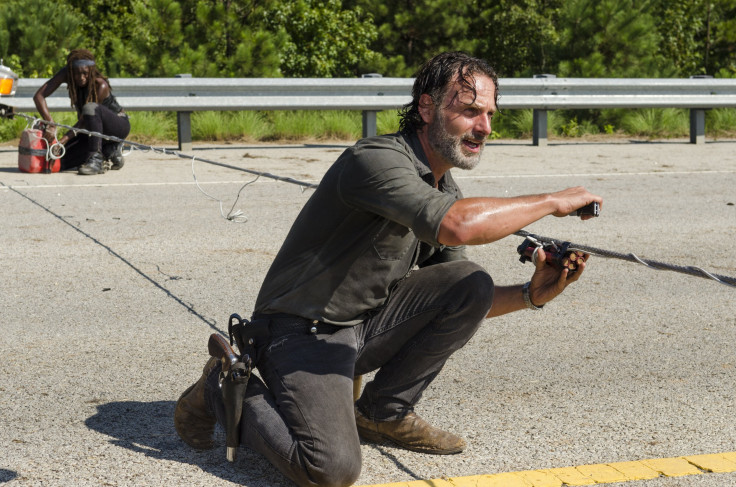 The Saviors may be calling the shots in "The Walking Dead" Season 7, but it looks like their reign may soon be coming to an end. Viewers already know Rick, Daryl and the rest of The Survivors have big plans to go to war with Negan and his crew, but it looks like it may be coming sooner than expected.
A newly released clip for Season 7, episode 10 — titled "New Best Friends" — of the AMC series suggests that Rick (Andrew Lincoln) and his crew will grow tired of the abuse they suffer at the hands of Negan (Jeffrey Dean Morgan) and The Saviors. The clip opens with a woman, thought to be a member of the unlikeable crew reminding The Survivors that they "own your lives." Rather than cower in fear, Rick sees an opportunity to get the upper hand.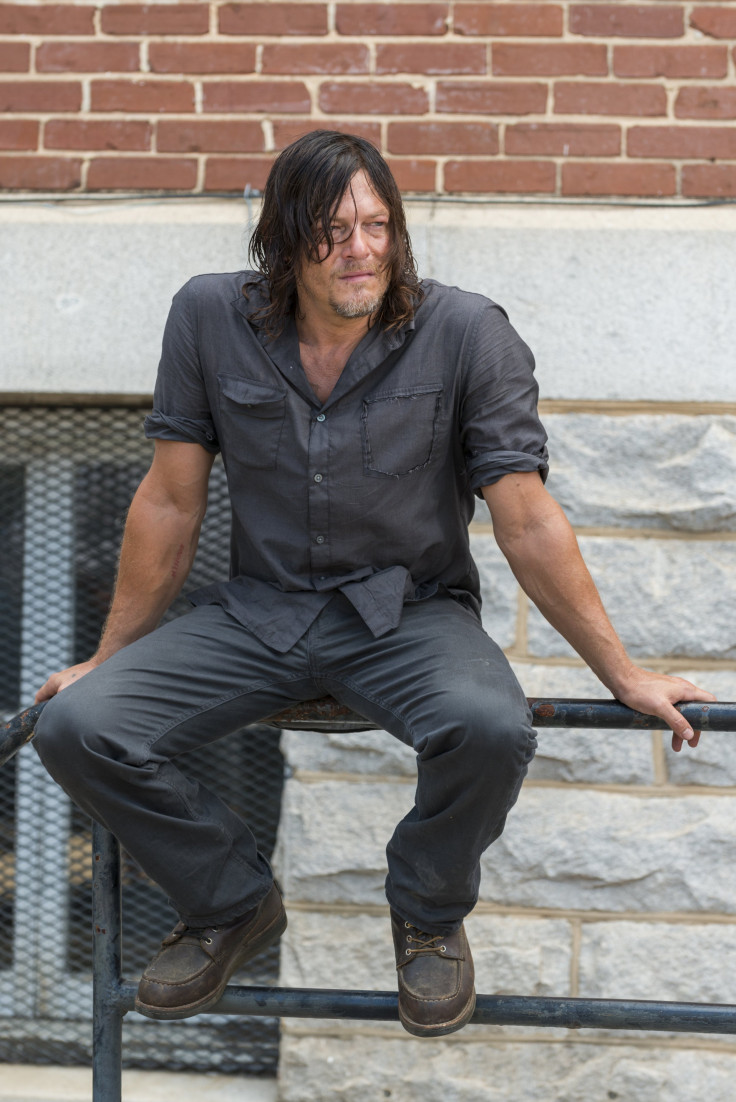 In the next scene, he can be heard reiterating that The Saviors essentially own them and are people of their word but seems hopeful. It's not clear what that means, but before the clip comes to a close viewers see Daryl (Norman Reedus) reunited with his crossbow and other Survivors preparing for a major fight.
"The Saviors — they own our lives," he says. "...and they will come looking. But there is a way out."
Lincoln and others connected to "The Walking Dead" have been open in sharing with fans what's to come on the show to some degree. In January, Lincoln defended the gory start to Season 7 telling fans that given what was coming down the pike, writers wanted fans to really feel the anger Rick and the crew were experiencing under Negan's rule. He promised the bloodshed was more than "cool buildup."
"I think [Scott M. Gimple, showrunner] really wanted it to feel like the audience, rather than just baying for blood, wanted justice for what had happened. And that, for me, was quite a helpful way of understanding why it had to be so immersive and so painful — certainly for all of us on set and acting in it, but also, I think, for the audience," he told Entertainment Weekly.
The Season 7B synopsis for "The Walking Dead" echoed Lincoln's statements, teasing preparations by Rick, Daryl and the rest of their team for all out war. The synopsis stated that the crew would, in time, realize that they were in for a harder fight than they previously thought and focus their energy on gathering supplies and building up their army.
"The second half of the season will focus on preparing for war and gathering supplies and numbers to take Negan down once and for all," the synopsis from AMC read. "Rick's group will find out yet again that the world isn't exactly what they thought it was. It's much bigger than anything they've seen so far. While they have a singular purpose — to defeat Negan — it won't come easy."
Tune in to "The Walking Dead" Sunday at 9 p.m. EST on AMC.
© Copyright IBTimes 2023. All rights reserved.