'Walking Dead' Spinoff: Noah Emmerich Teases He's Open To Reprising CDC Doctor Edwin Jenner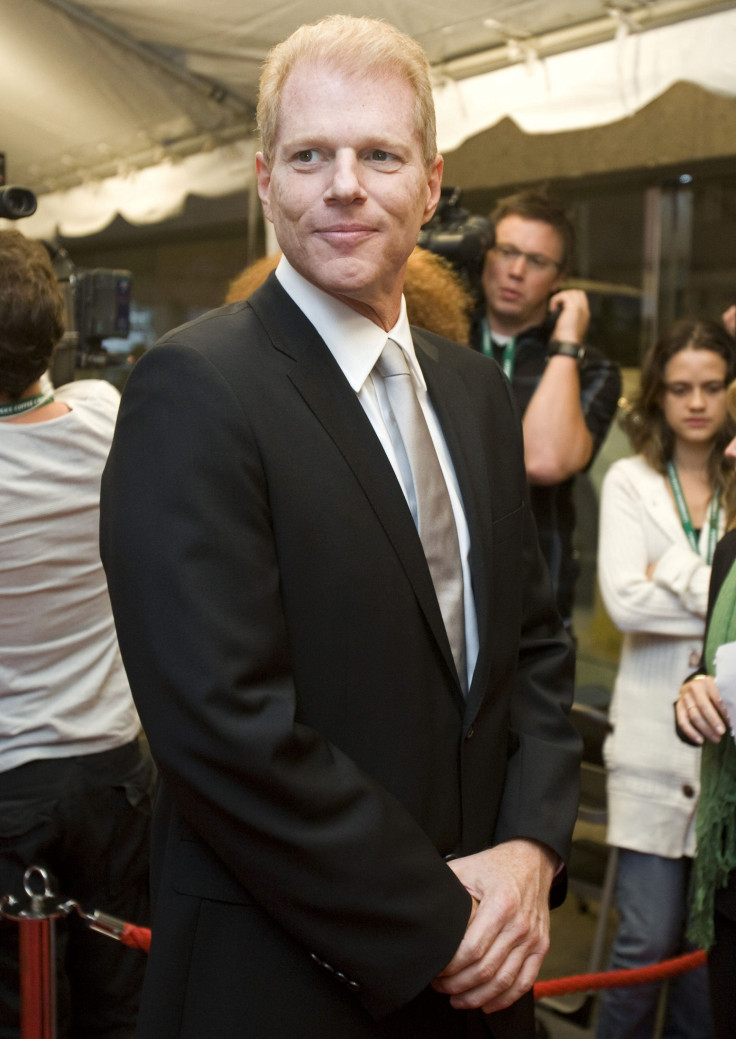 "The Walking Dead" comic creator and TV show executive producer Robert Kirkman may use the upcoming spinoff prequel to rectify a regret he has been living with since the popular AMC drama's first season in 2010.
Previously, Kirkman confessed that his biggest regret with the series thus far was introducing the very memorable Centers for Disease Control (CDC) story line, which capped off the show's iconic first season, too early.
For those who don't remember, after being attacked in the woods, Rick and the rest of the pre-farm survivors made their way to the CDC headquarters in Atlanta. Once there, it was revealed to Rick that everyone is infected with the disease that's turning humans into walkers, geeks, biters and any other nickname that isn't the word "zombie."
While it's too late for Kirkman to un-blow up the CDC, he could use the upcoming prequel as a vehicle to bring back Noah Emmerich's character – Edwin Jenner. When our band of gruff survivors made it to the CDC, Jenner was there to explain the outbreak and briefly give them shelter. Then he blew up the building and tried to lock them inside before he did. Jenner died on "The Walking Dead" but his character would still be alive in the upcoming prequel, code-named "Cobalt," since it takes place at the onset of the apocalypse.
At a Television Critics Association press conference for his FX show "The Americans," the Hollywood Reporter asked Emmerich if he'd be willing to reprise his role.
"Sure, I think he's a fascinating character," he said. "There's definitely a lot more to find out about Dr. Jenner. I have no idea, I haven't talked with them about anything. I don't know [if he could come back]. I have no idea, but it's an interesting question."
As CinemaBlend points out, early reports from the spinoff suggest there will be little to no crossovers with "The Walking Dead," given that it takes place in Georgia and the new show will be based in L.A. But the spinoff will need something to connect it to its predecessor – other than the so-called roamers, lurkers and lame-brains that is. Jenner's return could be that link.
Jenner's character brings with him a rich backstory as well. His guiding star was his wife, Dr. Candace Jenner, played by Claire Bronson. She was the genius head researcher at the CDC who succumbed to the fever and became Test Subject 19, Jenner's only hope to find a cure (spoiler alert: he failed). With the actor on board and a rich history, Kirkman might seize the opportunity to bring someone familiar to the spinoff.
As previously reported, Emmerich would join confirmed cast members Cliff Curtis ("Gang Related") and Kim Dickens ("Gone Girl"). Curtis plays Sean Cabrera, a father and teacher. Meanwhile, Dickens will play Nancy Tompkins, a single mother. The show will take place at the outset of the apocalypse rather than several months after society has crumbled, like "The Walking Dead."
There's no premiere date set for AMC's spinoff series, but the latter half of "The Walking Dead" Season 5 will premiere Feb. 8.
© Copyright IBTimes 2022. All rights reserved.
FOLLOW MORE IBT NEWS ON THE BELOW CHANNELS