Walmart Store Hours On Christmas Eve 2016: Retailer Cuts Shopping Time Before This Year's Holiday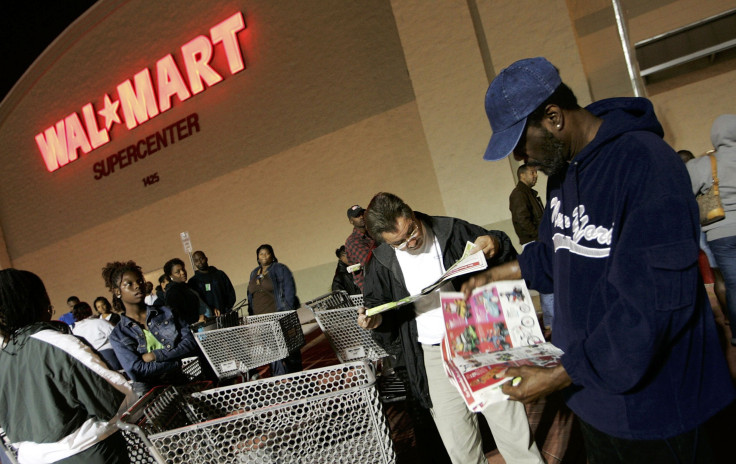 Time is running out for last-minute Christmas shoppers and those who need to pick up a present at Walmart had better hurry. The retail giant, in an unprecedented move, announced its plan to cut Christmas Eve hours Tuesday.
The country's largest retailer is slashing its Christmas Eve hours at stores across the country by two hours. Previously open until 8 p.m. on Christmas Eve, stores will now close at 6 p.m. The store will also be closed on Christmas Day. In a news release Tuesday, Walmart headquarters announced the move as a gesture to its employees.
"Our associates work hard all year to make this holiday season special for our customers, and we truly appreciate what they do every day," said Judith McKenna, the company's executive vice president and chief operating officer. "We also know that getting home on Christmas Eve to spend time with families is important. That's why this year we'll be closing at 6 p.m. on Christmas Eve."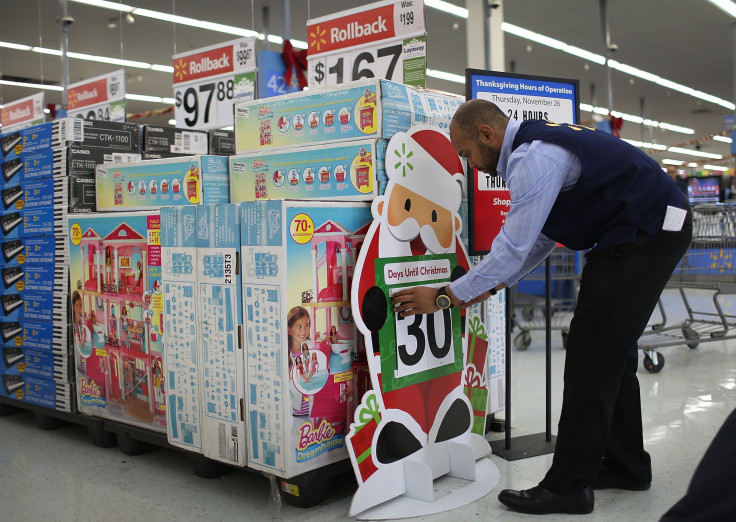 The move comes as something of a surprise for the company, which has drawn criticism in the past for its Thanksgiving Day hours, during which Black Friday sales at the store start at 6 p.m. The store also starts its Cyber Monday deals on Black Friday.
In recent years, protesters have railed against the retail giant's labor practices, though the company has taken steps to better serve their employees as of late. In February 2016, Walmart raised the wages of more than one million of its employees, both part-time and full-time. The company also altered its scheduling system to make it more regular for its employees in order to provide them with more stable situations.
The retailer employs more than two million people worldwide, more than any other company in the U.S., and operates in 28 different countries. Last year, Walmart raked in $486 billion in sales.
© Copyright IBTimes 2023. All rights reserved.