'War On Women': Twitter Reacts To Lindsey Graham's Plan To Introduce Nationwide Abortion Ban Bill
KEY POINTS
The bill is aimed at banning all abortions after 15 weeks of pregnancy
Earlier, he sought a ban on abortions after the 20-week mark
Social media users have expressed their opinions on the development
Sen. Lindsey Graham, R-SC., will lead Senate Republicans as they introduce a bill for a nationwide abortion ban at the Capitol on Tuesday noon.
A Monday night email from Graham's office confirmed that he, along with anti-abortion leaders, will preside over a press conference to introduce the "Protecting Pain-Capable Unborn Children from Late-Term Abortions Act."
The bill, reportedly, is aimed at banning all abortions after 15 weeks of pregnancy. There have been numerous instances in the past where Graham tried to push the bill. Previously, he sought a ban on abortions after the 20-week mark.
"I am proud to once again introduce the Pain-Capable Unborn Child Protection Act," Graham said in a press release on Jan. 2021. "There are only seven countries that allow wholesale abortions at the 20-week period, including China and North Korea. The United States should not be in that club."
"I don't believe abortion, five months into pregnancy, makes us a better nation," Graham had said. "America is at her best when she's standing up for the least among us, and the sooner we pass this legislation into law, the better. We are on the right side of history."
The bill will be brought to the table two months before November's midterms. A report cited an August survey by the Pew Research Center in which 56 percent of women termed the issue of abortion "very important" in their polling decision this fall.
The Senator's plan to reintroduce the bill spurred outrage among social media users.
"BREAKING: Lindsey Graham & Senate Republicans will introduce a NATIONAL BAN on late pregnancy abortions this week. This is a war on women," a tweet said.
"JUST IN: Lindsey Graham & Senate Republicans will try to ram through a NATIONAL BAN on late pregnancy abortions as soon as tomorrow. HELL NO," wrote another.
"Republicans will introduce a national abortion ban to the Senate tomorrow. Remember in November," a third user remarked.
"Senate Republicans led by@LindseyGrahamSC are planning to introduce a national abortion ban ahead of the 2022 midterm election. Absolutely unacceptable. Now would be the time TO REGISTER TO VOTE! And I mean ALL OF US. This is about women AND men standing up together for choice," another user tweeted.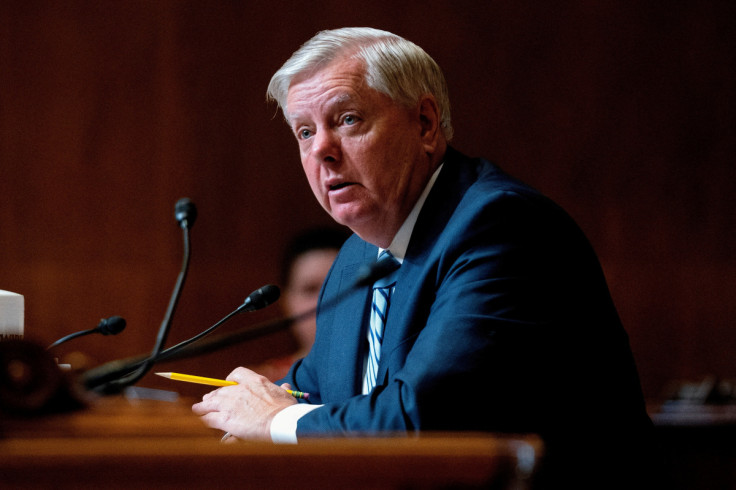 © Copyright IBTimes 2022. All rights reserved.
FOLLOW MORE IBT NEWS ON THE BELOW CHANNELS