Watch: 40-Car Pile-Up On Snowy Michigan Interstate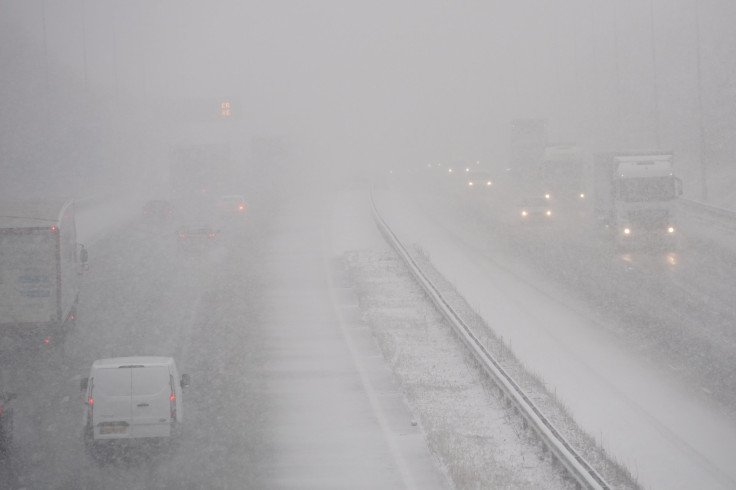 A dramatic video footage shows the exact moment a 40 car pileup unfolded on a snowy Michigan interstate highway. According to police officials, the visibility on the road was close to zero when the incident took place. It was because of that one car spun out of control on the southbound U.S.-31 in Muskegon in the state's southwest Friday afternoon, according to a report in the Daily Mail.
Reports state it was the crash that prompted the deadly pile-up as various cars and trucks crashed into each other on the icy, snow-covered highway. Police officials say that the deadly incident prompted three minor injuries.
The video was posted on a Facebook page called Eagle Towing by a local man named Jim Perreault who was present at the scene, driving his Chevy truck along with his wife Sue when they too spun out of control before coming to a standstill on the side of the interstate.
The moment Perreault's car came to a stop, he started filming other drivers who were unable to put brakes due to the ice, lost control of their cars, and plowed into other cars or crashed off the highway.
According to reports, several cars also came and crashed into Perreault's car while he stopped in a ditch on the roadside. Muskegon reportedly had nine inches of snow on Friday alone. As of now, the police are still investigating the crash.
© Copyright IBTimes 2023. All rights reserved.