WATCH: BLINKS React To Couple Dancing 'Inappropriately' To BLACKPINK's Songs At 'Born Pink' Tour In Las Vegas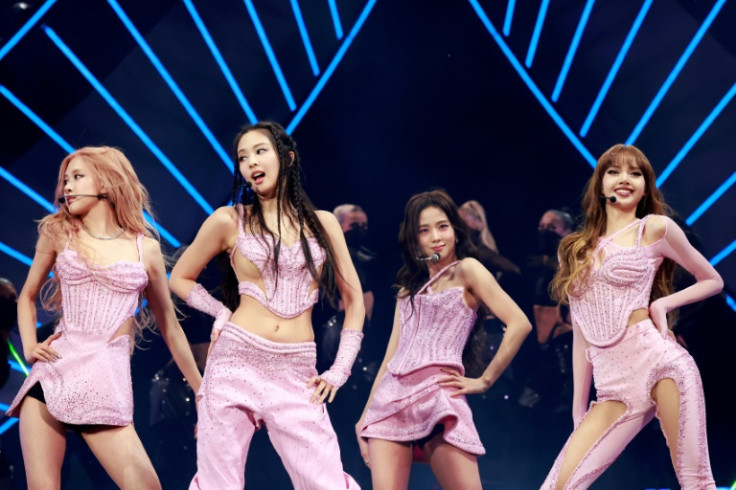 KEY POINTS
A couple danced "inappropriately" during BLACKPINK's Las Vegas concert
Fans reacted to the couple, saying what they did was "cringe" and "embarrassing"
BLACKPINK is currently on the encore leg of its "Born Pink" world tour
A video of a couple dancing "inappropriately" during BLACKPINK's "Born Pink" stop in Las Vegas circulated online, and fans — known as BLINKS — shared mixed reactions to the now-viral clip, with most of them describing it as "cringe."
Twitter pop culture account @PopCrave took to its page to share a viral video of two concertgoers who witnessed a couple "grinding" at each other when BLACKPINK performed its hit song "Tally" at the Allegiant Stadium Friday. The video has since accumulated about 1.9 million views.
The unidentified couple was spotted doing inappropriate dances multiple times, as another video uploaded on TikTok by a user named @luvstxyx also showed them dancing to "Stay." The girl bent over while the guy swayed a bit too close to her bum during the girl group's performance.
After the videos went viral, fans shared their thoughts on the issue. Some mentioned how "embarrassing" it was, while others called out PopCrave for uploading such content.
"More than 'inappropriate' it seemed 'embarrassing,'" one fan wrote; another user commented, "[I don't care] what the song is, but you should never be doing ALL [THAT] at any concert like [I don't care] if 'WAP' or 'Anaconda' or 'Pony' is playing like save it for the bedroom [oh my gosh]."
"The couple missed dignity," a third user stated.
"This is so cringe," a fourth user claimed.
However, a different user defended the couple's dance, saying, "It's not even that bad?"
"Inappropriately[?] And it's just a girl trying to twerk on her man," a sixth user added.
"How old are we? Like you never saw someone throw a [little] booty before?" a seventh user questioned.
Another wrote, "'Dancing inappropriately,' and it's just a woman grinding with her man to 'Tally.' Like [boo], are you 12?"
"This is low even for Pop Crave," a ninth user called out the platform, while another said, "PopCrave been flopping so hard these days that they don't know what to tweet anymore... what's inappropriate here? Also, they're literally just having fun AT A CONCERT, where you're supposed to just dance and be free. Be for real."
Some users also called out the person who "recorded" the video, claiming that they shouldn't have recorded the couple at all, though their dance was inappropriate.
In related news, the encore leg of BLACKPINK's second world tour is currently ongoing in the U.S. The quartet will perform two more stops — in San Francisco and Los Angeles — before returning to its home country of South Korea for the "finale" in Seoul.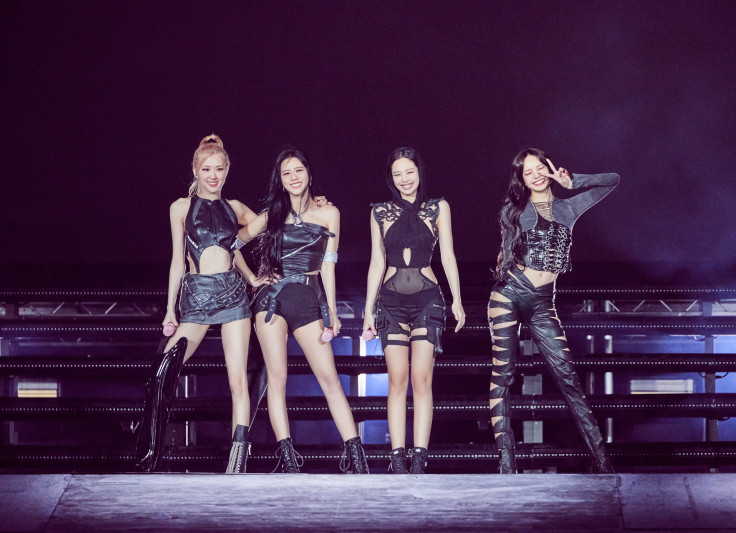 © Copyright IBTimes 2023. All rights reserved.