WATCH: BTOB Eunkwang Stuns With Impressive Vocal Range In Cover Of IVE's 'I Am'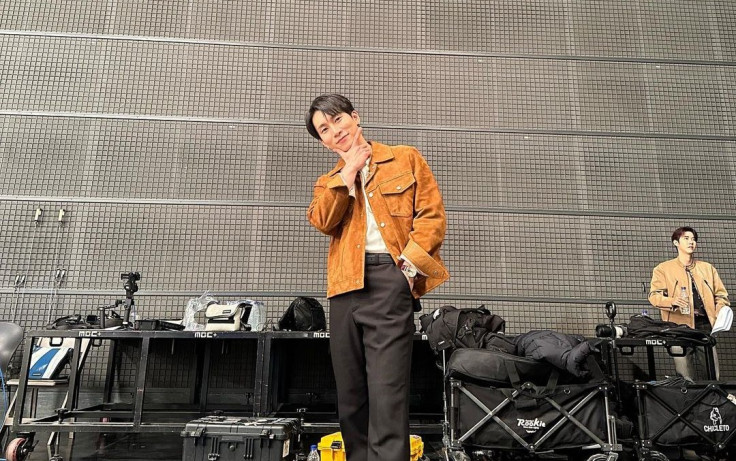 KEY POINTS
BTOB member Eunkwang sang a rendition of IVE's "I Am"
Eunkwang impressed fans with his performance despite being unfamiliar with the song
Eunkwang is the leader of veteran K-pop group BTOB, which debuted under Cube Entertainment in 2012
BTOB member Seo Eunkwang showcased his incredible vocal skills as he performed his own rendition of IVE's "I Am."
In episode 41 of MBC's "Conodoll" series, released earlier this month on YouTube, BTOB members Lee Minhyuk, Im Hyunsik, Lee Changsub and Eunkwang returned for another round of karaoke and performed some of the most requested songs from their fans — known as Melody.
In an attempt to reach the score of 100, the 32-year-old leader of BTOB — which stands for Born to Beat — challenged himself to sing "I Am" by rising K-pop girl group IVE despite being unfamiliar with the song.
Eunkwang, however, read the music sheets on the screen and was able to flawlessly sing the song in its original key, including the high notes. His attempt paid off as he earned a perfect score after his performance.
Clips of the singer's cover have since gone viral on TikTok, where social media users praised Eunkwang for his impressive vocal range.
"BTOB [has] some of the best vocalists in the industry, and people have the audacity to accuse him of lip-syncing during karaoke [laughing my a— off]," one fan commented on a video posted by TikTok user @maeilbtob, which has garnered 1.6 million views and over 270,000 likes.
Another quipped, "Not him singing in the wrong tempo. But killing it and scoring 100 points anyways."
"The fact that he sang the song for the first time just by reading the notes amazes me," a third user said.
"Duuuh, BTOB [is] the best vocal group of 3rd Gen, no one can change my mind," another user wrote.
"Eunkwang is basically the best vocalist I know," a fifth user praised.
BTOB — composed of Yook Sungjae, Peniel Shin, Changsub, Eunkwang, Minhyuk and Hyunsik — debuted in 2012 under Cube Entertainment. Originally a septet, member Jung Ilhoon left the group in 2020 after he was caught using marijuana, which is prohibited in South Korea.
Despite the controversy, BTOB has been recognized as one of the K-pop groups with the best vocalists. It is known for the tracks "Missing You," "Blue Moon," "Beautiful Pain," "It's Okay" and "Way Back Home," among others.
Last month, the veteran K-pop group released its 12th mini album, titled "Wind and Wish." Members Hyunsik and Minhyuk produced all the tracks in the album, according to local media outlet The Korea Herald.
The album came 14 months after BTOB released its third full-length album, "Be Together."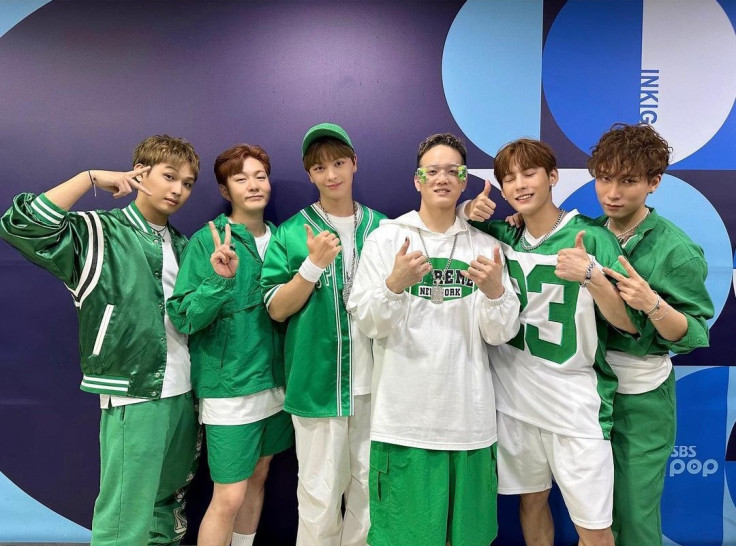 © Copyright IBTimes 2023. All rights reserved.