WATCH: Democrat Councilman Fernando Cabrera Tells Supporters Its Harder Being Rich Than Poor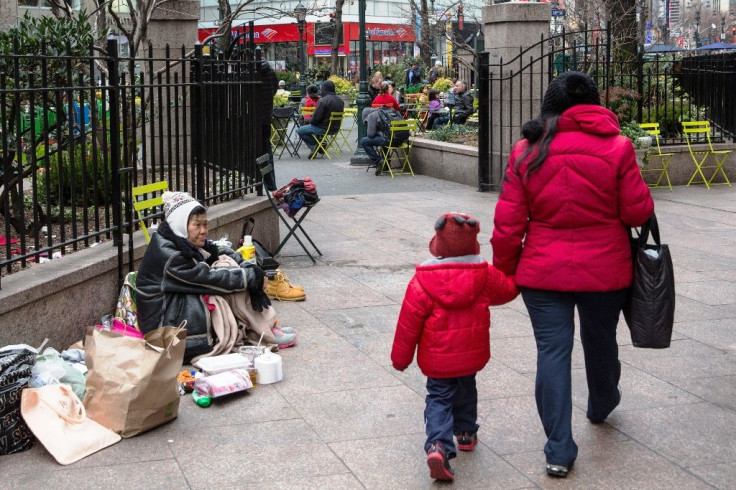 A Democratic New York City Council member said being rich is harder than being poor, according a video of his speech posted Thursday on Twitter. Fernando Cabrera was talking about low wages in the city when he made the comment.
In the 45-second video posted on Twitter by Paste Magazine journalist Walker Bragman, Cabrera can be heard making the age-old argument that with money come more responsibilities. He went on to say that millionaires have "ability to handle more pressure." He also said people's paychecks reflected their capabilities.
Read: Democrat Sheila Jackson-Lee Attacks Trump Over Tweets On Women, Demands Resignation
"Millionaire people, they have a lot of stuff to worry about. More stuff to manage… they really got there because of their ability to handle more pressure," Cabrera said. "Do you know why your boss pays you what he pays you? Because of your capacity."
Cabrera has been the member of the New York City Council since January 2010 and represents the 14th District in the Bronx.
"His leadership positions in the [New York City] Council include Chair of the Juvenile Justice Committee and Co-Chair of the Gun Violence Task Force. Cabrera graduated from Southern California College, where he studied religion. He then went on pursue a Master's Degree in Counseling from Liberty University and a Doctorate in Counseling from Argosy University.
Cabrera is also a senior pastor at New Life Outreach International in the Bronx. Prior to this, he was in Richmond, Virginia, as the director of New Life for Youth. He was also a program director for the Mental Health and Counseling program at Mercy College in Dobbs Ferry, New York. He taught there for 12 years.
He has been married to Elvia Cabrera for more than 25 years and is a father of two children. Cabrera is also a grandfather to four.
Read: California Democrats Killed A Bill That Would've Saved Billions Of Dollars, Says Economist
On June 21, Cabrera, along with other city council members honored 13 Cure Violence providers.
"I'm proud of the work that B.R.A.G. (Bronx Rises Against Violence) has done in my district. B.R.A.G. has had one of the lowest numbers of shooting incidents and shooting responses to incidents in the city, and the number of shooting incidents during Fiscal Year 17 was near zero," Cabrera reportedly said at the time.
"B.R.A.G. has reached more than 2000 residents in my district, engaging the community in dialogue about the root causes of violence and working to change the norms and behaviors that encourage, condone and reward violence," he added. "As co-chair of the Task Force to Combat Gun Violence, I can say with great confidence that making the Cure Violence program the centerpiece of our strategy was the right decision."
© Copyright IBTimes 2023. All rights reserved.