Democrat Sheila Jackson-Lee Attacks Trump Over Tweets On Women, Demands Resignation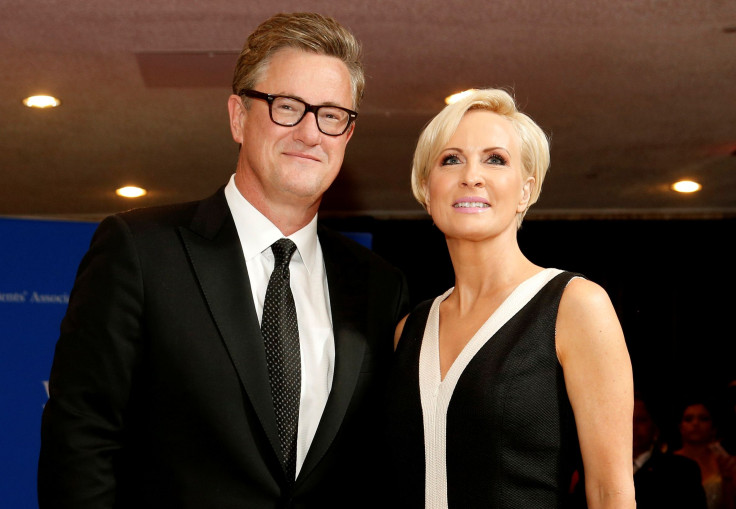 A Texas Democrat called for President Donald Trump's resignation Thursday following his remarks on an MSNBC TV host. The president's tweets targeting "Morning Joe's" co-anchor Mika Brzezinski, according to Texas' Democrat representative Sheila Jackson-Lee, crossed the line of acceptable behavior and made him unfit for office, the Hill reported.
Read: Twitter Reacts To Mika Brzezinski's 'Face-Lift' After Trump's 'Bloody' Comments
"I would argue that our responsibility is not to him, but to the American people. And he should resign," she said, recalling several instances during Trump's presidential campaign where the 71-year-old Republican targeted women over their physical appearance including the then-Fox News host Megyn Kelly as well as his Republican presidential rival at the time, Carly Fiorina.
Jackson-Lee took to Twitter to express her discontent over Trump's actions and posted a video on her account, slamming the president for his tweets.
"There's a sense of hurt feelings," she said in the video. "Mr. President, bleeding from the face? You're again attacking women, professional women? You're calling someone a psycho with all of the individuals fighting for their lives, suffering from mental health needs? You're attacking a woman, a professional woman, about her IQ?".
"I've gone through, as a member of the Judiciary Committee, impeachments. But we can't wait that long. It is time for you to resign," she said. "Enough is enough. I love America. I love these people, and we need a commander in chief," she goes on to say.
During his presidential campaigning days, Trump often mocked people for their appearance, especially women. "Look at that face! Would anyone vote for that? Can you imagine that, the face of our next president?" Trump said of Fiorina in 2015.
Trump received a huge backlash for his comments Thursday about Brzezinski. The president described snubbing the co-host during a New Year's Eve party at his Mar-a-Lago Hotel and alleged she was "bleeding badly from a facelift."
Brzezinski, however, replied to Trump, mocking him with a reference to his "little hands." She tweeted a photograph of a young girl pointing towards a packet of Cheerios which had "Made for little hands" written on it.
While many criticized the president for his remarks, his wife Melania Trump stood by him. In response to Trump's tweets about Brzezinski, Melania's spokeswoman Stephanie Grisham said the president will "punch back 10 times harder" when attacked. "As the first lady has stated publicly in the past when her husband gets attacked, he will punch back 10 times harder," Grisham said in a statement to CNN.
Soon after Trump's tweet on Brzezinski went viral, many criticized the president. The hash tag "StandWithMika" soon began trending all over the micro-blogging website. Members of the media, particularly women hosts and journalists, also protested against his insults.
Mika Brzezinski's father was the late Zbigniew Brzezinski, a senior aide to former President Lyndon B. Johnson and national security advisor to former President Jimmy Carter.
© Copyright IBTimes 2022. All rights reserved.
FOLLOW MORE IBT NEWS ON THE BELOW CHANNELS